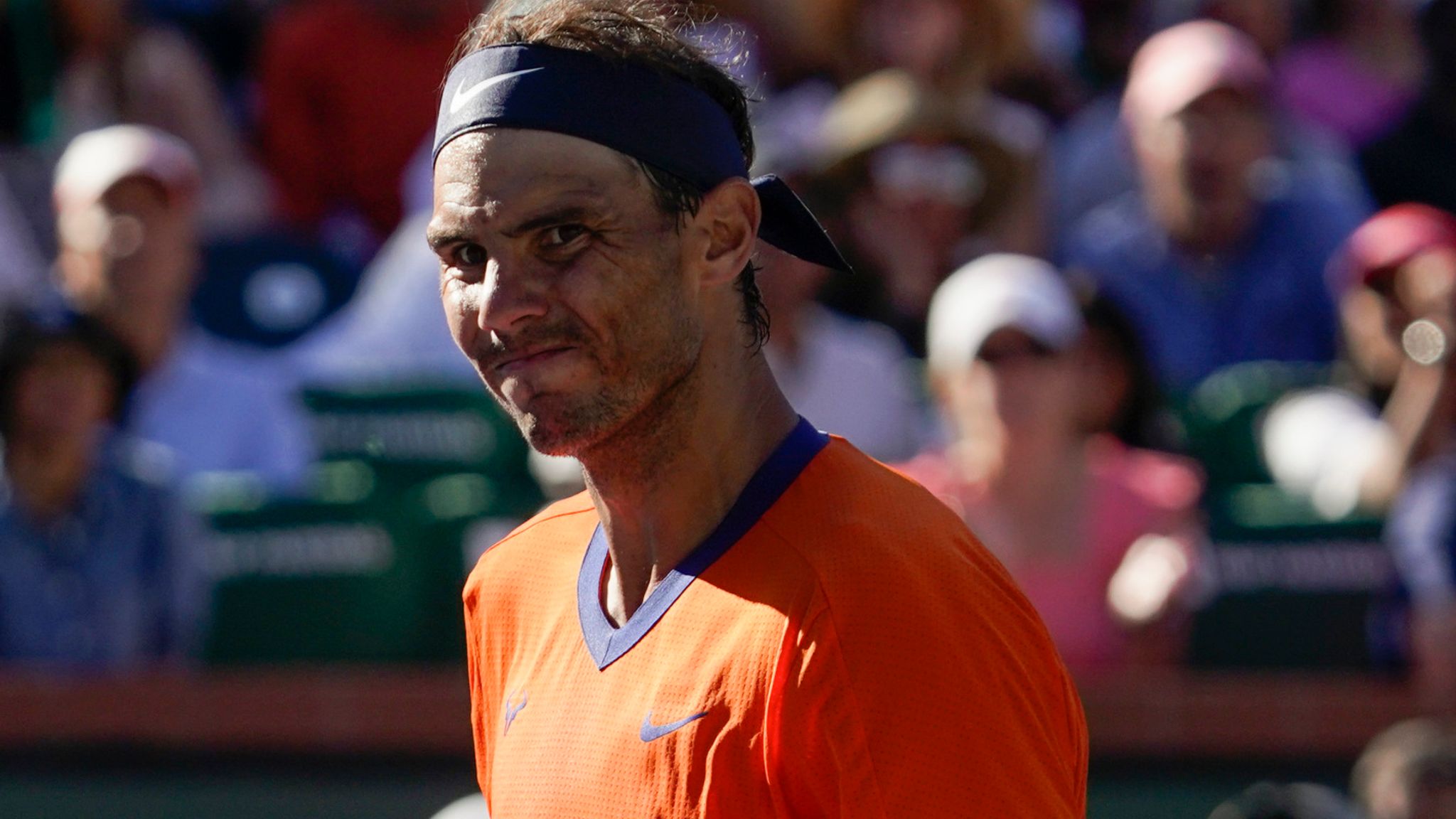 Rafael Nadal has a 40 -12 record at the Miami Open
He hasn't competed in the tournament since 2017 after losing to Roger Federer
Nadal has reached the finals of the Miami Open five times, but he has yet to take home the title
Australian Open 2022 champion Rafael Nadal will not play at the Miami Open slate for March 23 to April 3 at Hard Rock Stadium, tournament Director James Blake said.
"Rafa will certainly be missed. He has so many fans here in South Florida, and we hope to see him back in Miami next year," Blake said.
He added that Miami Open is glad to have many talents at the tournament.
"We are fortunate to have an incredibly deep and talented player field and look forward to showcasing the new elements of the site and all the off-court activities our fans have come to love about this iconic event."
At the Miami tournament, Rafael Nadal has a 40-12 record.
In 2004, Nadal made his Miami debut and advanced to the second round. The next year, Nadal made his first appearance in a Miami final, losing to Roger Federer in a three-set thriller.
Nadal has reached the finals of the Miami Open five times, but he has yet to take home the title.
Since losing to Federer in the 2017 Miami final, Nadal hasn't competed in the tournament.
In 2022, Nadal played a lot of tennis which started with a sensational return to the tour in Australia.
He won both the Melbourne Summer Set and the Australian Open at the start of ATP Tour season.
After returning from a three-week hiatus in Acapulco, he won the tournament. He is now eyeing the Indian Wells Masters tournament currently underway.
The Spaniard already outlined his plans for 2022, and he hopes to achieve all his dreams.
Meanwhile, the world No.4 started his BNP Paribas Open 2022 at the Indian Wells on a high. He defeated Sebastian Korda in his first-round match.
He crushed Korda in three sets, on Saturday with a 6-2, 1-6, 7-6(3).
Korda led 5-2 in the third set and twice served for the match in Indian Wells. But just like in the Australian Open final, Nadal turned the match around when he looked like he was going to lose to a very good player.
"I thought I was lost today… and in Australia, very similar feeling. But that doesn't mean that I'm not going to keep trying or keep fighting," he told the press post-match.
"Even if I think I'm going to lose the match, my mindset before returning that 5-2 game is, 'OK, I am playing bad, I had two breaks, but even if I'm going to lose, I'm going to try to finish the match having some better feelings.' So I need to fight to find these better feelings in that last game."
Despite Nadal's 13-match winning streak dating back to the Aussie Open final, the three-time Indian Wells champion prevented Korda of a historic triumph over his idol by putting up another strong showing in the closing sets.
Korda says Nadal changed his game in the final round. He edged closer to the baseline. He adds that he could read apprehension all over Nadal's face.
But, he admits that Nadal beat him because he did not play well enough which Nadal took advantage of, and beat him.