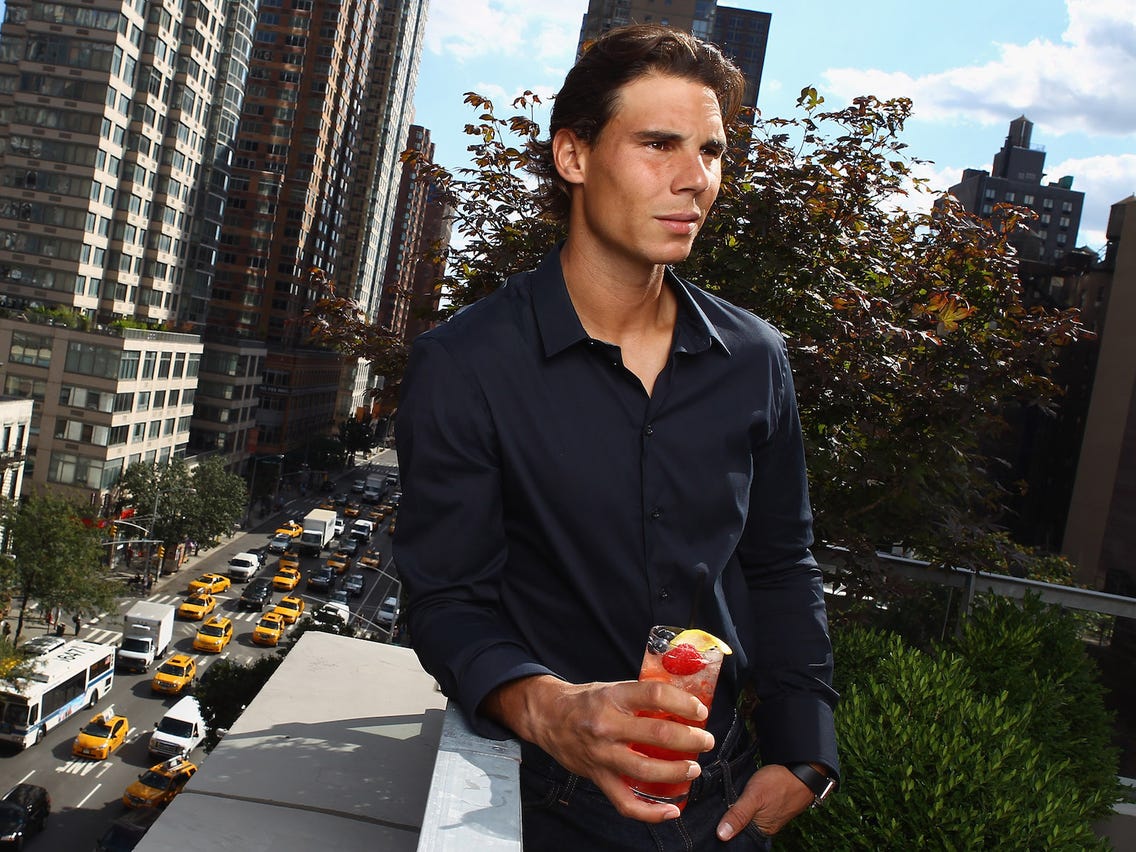 Rafael Nadal diet plan is as interesting as his tennis career is.
The 34-year-old Spaniard recently surprised the world after scooping a 21st Grand Slam at the 2022 Australian Open.
He beat Russia' Daniil Medvedev in an epic five sets to add another Grand Slam to his winning streak.
But for over a decade now, Nadal has had to follow a strict diet to remain on top of his game. Here is what you need to know about Rafael Nadal diet plan.
Nadal's first love in his diet is seafood. According to Forbes, Shrimp and steamed fish are Nadal's first choices for proteins.
The King of clay's diet also includes olives, a popular Spanish delicacy. Once, he remarked that eating olives made him feel better since they are high in antioxidants.
Aside from admitting his daily consumption of olives was probably unhealthy, he also stated that he continued to do so.
He likes to start his day with a generous helping of carbs, so he'll often have some freshly made bread with his meal.
Nadal appears to appreciate a healthy sprinkle of olive oil with his breakfast, which is not surprising given the oil's antioxidant and monounsaturated fat content.
It's easy to tell his Spanish heritage when he serves up some Iberian ham for breakfast.
Vitamin C is commonly found in freshly squeezed orange juice, which Nadal appears to be consuming on a daily basis.
Rafael Nadal diet plan always has steamed fish for his midday meal, but variety is key in any diet, and this is especially true when it comes to meat.
Nadal occasionally swaps out the protein found in shellfish for that found in meat. It's not apparent what kind of meat he prefers, but the classic chicken breast is always a safe bet.
Then, he has a serving of olives and vegetables, just like in any other diet. He loves leafy greens.
Nadal is a huge fan of shrimp dumplings and they account for a huge chunk of his dinner. Sometimes, he eats salted Iberian ham which is a huge Spanish delight.
The 21-time Grand Slam champion also enjoys eating fruits and drinks plenty of water.
When getting ready for a match, Nadal takes a lot of energy-giving foods and water in between.
He also replenishes his fluid stores with hypotonic beverages such as Recuperat-ion Sport. In addition, he loves taking filtered seawater according to Forbes and snacks on bananas to stock his energy stores.
He dislikes cheese nonetheless. Nadal's guilty pleasure is paella and chocolate. Although he's never made it known how much chocolate he consumes, it's clear he has self-control when it comes to his sweet tooth.
As a former Bacardi brand ambassador, Nadal is no stranger to a few cocktails. At dinner, he prefers a well-crafted drink to scotch on the rocks or a beer.
However, he is quite restrained in how he drinks all of this. Despite his injuries over the years, his healthy eating habits and a proper fitness routine have helped him get back on the court soon enough.