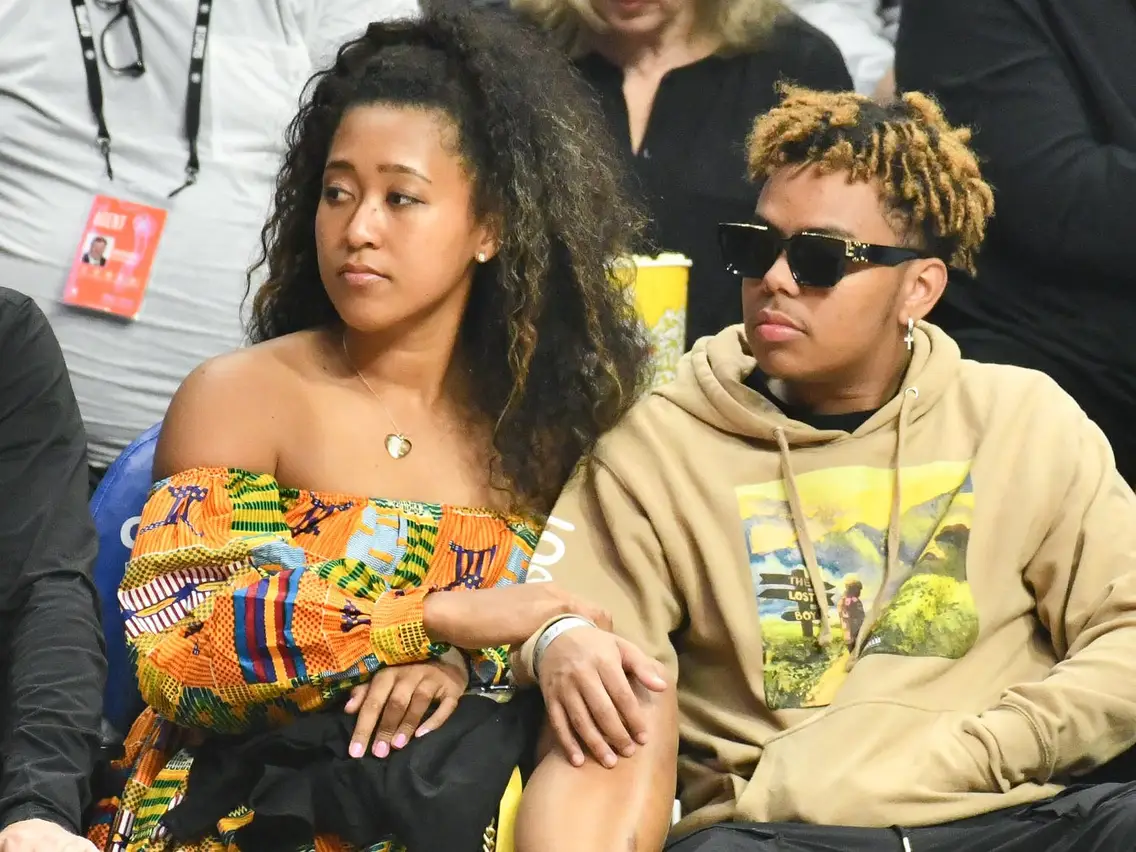 Tennis Star Naomi Osaka expressed her displeasure in his boyfriend's musical tours after a 'date tour with him' across the East Coast of the US
Why does the couple keep their love life private?
Osaka showed her support for her boyfriend's professional at the Australian opening tournament after her second win
Tennis player star Naomi Osaka is open about her relationship with Cordae, a rapper.
Cordae Amari, formerly known as YBN Cordae, has been dating Osaka for over two years.
According to Osaka, the US rapper has been an important part of her journey.
Cordae's musical tour took him across the country, and her girlfriend, Naomi Osaka, accompanied him.
Osaka was interacting with the media during a pre-match press conference.
An interviewer asked her about the "Date tour" with her boyfriend, Cordae, the difference between the two professional tours and her experiences on different tour formats.
"I realize that I much prefer the tennis tour. I don't like it; I don't like his tour at all.
"Not like specifically his tour, but like artist tour. It's really tough.
"They [artists] move every night, and I don't know like I feel like in the tennis tour you at least get like a couple, a week to like settle down; explore the city, but they only have a couple of hours to do that if even so."
THE COUPLE IS PRIVATE WITH A PURPOSE
If you look closely, you won't find much PDA on Osaka and Cordae's Instagram pages. That was done on purpose.
"I don't think we ever post intimate moments because I think they're sacred." Cordae told GQ, "A relationship is truly a sacred thing."
"Once you allow outside influences to infiltrate it, it loses its sacredness."
When they do interact, it's always with love. Osaka shared a few behind-the-scenes photos from the 2021 ESPYs, one of which included Cordae. "The highest level," he said.
OSAKA IS SUPPORTIVE OF HIS BOYFRIEND'S MUSIC
Following her second win against Camila Osorio at the  Australian Open tournament, Osaka took to the camera to show her support for Cordae's new album.
Osaka used a marker to write on the camera lens, but instead of signing her name, she scribbled the letters "FABEV," which stands for "From A Birds Eye View."
She later posted a video of herself signing the camera to Instagram, tagging Cordae with an eagle and an eye emoji.
While on the East coast of the United States with her famous boyfriend, Osaka claimed that she forced him to drink ginger shots every day.
Given the cold climate on the east coast, her goal was to ensure he didn't get sick or anything.
Cordae is a very dynamic character. From the 22nd to the 30th of March, he will perform in six shows over nine days in Europe (three different countries).
NAOMI OSAKA IN 2022
Currently ranked No. 78 in the world, Osaka last competed on March 12th in Indian Wells, where she lost 6-0 6-4 to world No. 24 Veronika Kudermetova in the second round (draw).
Naomi has a 6-2 overall match record so far this year.
Osaka's best performance this season has been reaching the semi fi.