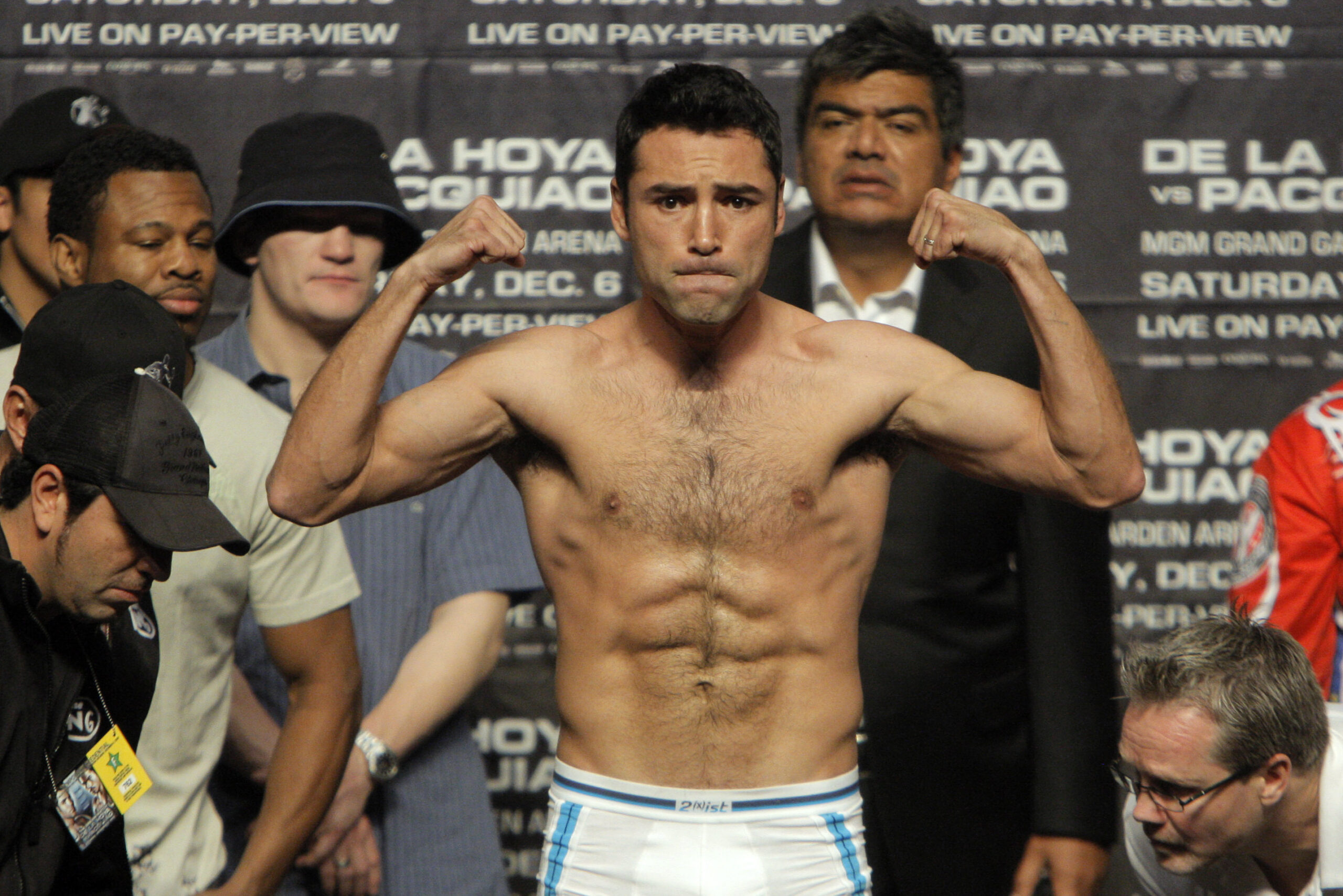 Some of the richest boxers have fought for as long as 20 decades
The industry is now a lucrative one with more boxers climbing the net worth ladder a notch higher
Floyd Mayweather ranks top on this list
Who do you think makes a cut among the top richest boxers in the world?
Some obvious names are squarely on the list while others are somewhat a surprise. The industry is now a lucrative one with more boxer's climbing the net worth ladder a notch higher
So, who are the richest boxers in the world?
FLOYD MAYWEATHER- ($840 MILLION)
When it comes to earning money through the sport of boxing,
Floyd Mayweather
has more than earned the moniker "Money."
Throughout his career, the American boxer has competed in high-profile matchups, including Manny Pacquiao, which was the highest-selling pay-per-view of all time, bringing in over 4.6 million viewers and close to $500 million in revenue.
As well as Canelo Alvarez and Oscar De La Hoya, two of the richest sportsmen of all time, he has also fought in the same ring.
Even before his 2017 fight with UFC heavyweight champion Conor McGregor became known as "the largest event in combat sports history," he had amassed an enormous fortune through his exploits, which brought in over $100 million.
As a result, he has already battled in an exhibition with YouTube celebrity Logan Paul, which was a huge success on pay per view. His boxing exploits undoubtedly book him a slot among the richest boxers in the world.
MICHAEL BUFFER ($400 MILLION)
An American boxer and pro-wrestling ring announcer, Michael Buffer has worked in both arenas. "Let's get ready to rumble!" is a well-known quote by Buffer. His half-brother, Bruce Buffer, is a UFC announcer.
Michael Buffer's net worth is expected to reach $400 million by 2022, according to Forbes. This ranks him among the richest boxers in the world.
MIKE TYSON ($306 MILLION)
When he faced Donnovan Ruddock, Frank Bruno, and Evander Holyfield as a heavyweight in the 1990s, Tyson led the list of richest fighters in the world.
It's possible that he could have accumulated a far larger fortune had he continued to fight professionally for more than twenty years in today's world.
The American heavyweight boxing legend is regarded as one of the all-time greats and held the title of the undisputed champion from 1987 to 1990 during the height of his career.
He battled Roy Jones Jr in an exhibition bout that netted the former heavyweight an estimated purse of $7.5 million. Isn't it a good amount to make him one of the richest boxers in the world?
MANNY PACQUIAO ($304 MILLION)
In the last 30 years, Pacquiao has earned more than $300 million as a professional boxer, making him one of the highest-earning boxers of all time.
Last year, he announced his retirement from boxing after a disappointing loss to Yordenis Ugas.
He earned roughly $100 million from fighting Floyd Mayweather in the most viewed pay-per-view in modern history.
Oscar De La Hoya and Ricky Hatton are two of Pacquiao's other prominent opponents.
Despite having retired, Pacquiao was widely expected to face McGregor in a crossover fight in the past, but the deal never came through, and he is now more likely to focus on his political activities instead.
CONOR MCGREGOR- $279 MILLION
It's no secret that Conor McGregor is one of the highest-earning fighters of all time. He definitely deserves a spot among the richest boxers in the world.
He lost both of his fights against Dustin Poirier last year, but he still made $40 million.
He topped the Forbes rich list last year with a revenue of $180 million, but the bulk of that money came from the sale of his majority ownership in whiskey firm Proper Twelve.
Another significant source of McGregor's wealth came from his 2017 fight with Floyd Mayweather, which reportedly netted him $130 million in revenue after selling 4 million pay-per-view tickets.
Nate Diaz's trilogy or any other boxing ring exploits against a variety of queuing opposition, including YouTube star Paul, might be among the big battles that McGregor still has left in the UFC.
OSCAR DE LA HOYA- $234 MILLION
During the course of his career, De La Hoya raked in large paychecks, including a whopping $50 million payday after his bout with Mayweather.
When the bout ended in 2007, the American had earned the most money ever earned by a boxer.
As a six-weight world champion with eleven separate titles, he has also fought Shane Mosley and Arturo Gatti in the ring.
Despite the fact that Manny Pacquiao and De La Hoya shared the ring in his final fight, De La Hoya was stopped in a dominant fashion to end his career.
As part of the Triller card last year, he was scheduled to take on Vitor Belfort, but he was hospitalized with coronavirus.
In the wake of his defeat by Floyd Mayweather, "Golden Boy" has formed his own promotional company and plans to fight again.
EVANDER HOLYFIELD- $213.9 MILLION
Heavyweight champion Holyfield rose from cruiserweight champion in the 1980s, but only after taking on Riddick Bowe and Michael Moorer.
He was the only three-belt era boxer to capture uncontested belts in two weight divisions, and he also concluded his career as a four-time heavyweight champ.
After he battled Tyson in 1997, Holyfield's biggest payday came when his opponent was disqualified for biting off part of Holyfield's ear in a memorable rematch.