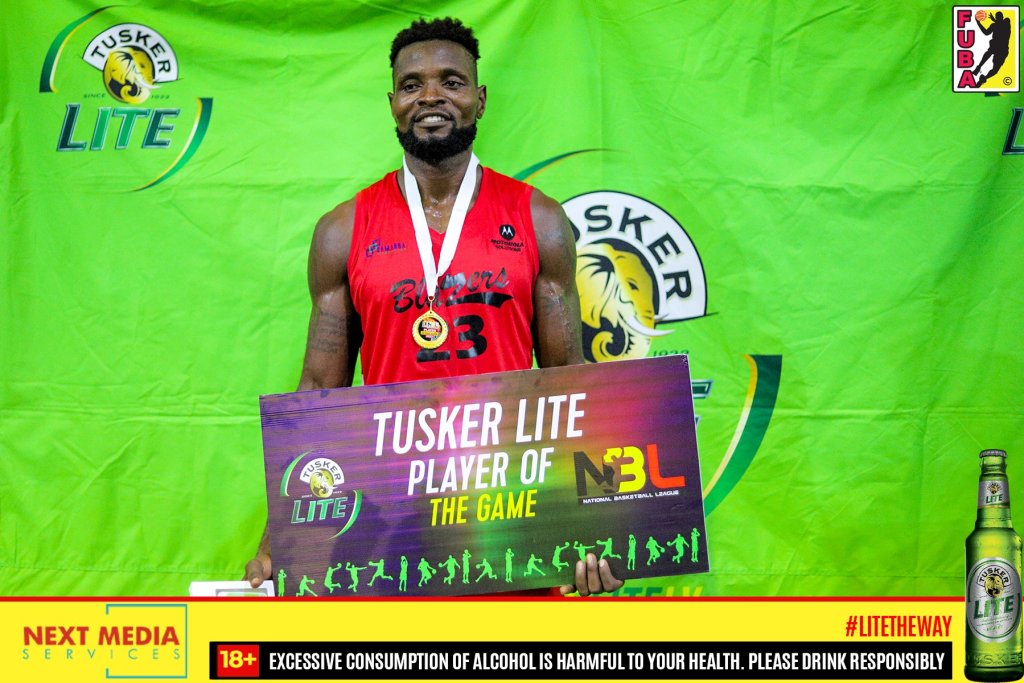 Amisi 'Carmelo' Saidi was outstanding as Nam Blazers beat City Oilers 72-65 as the 2022 National Basketball League season got underway on Friday night at the Indoor Arena in Lugogo.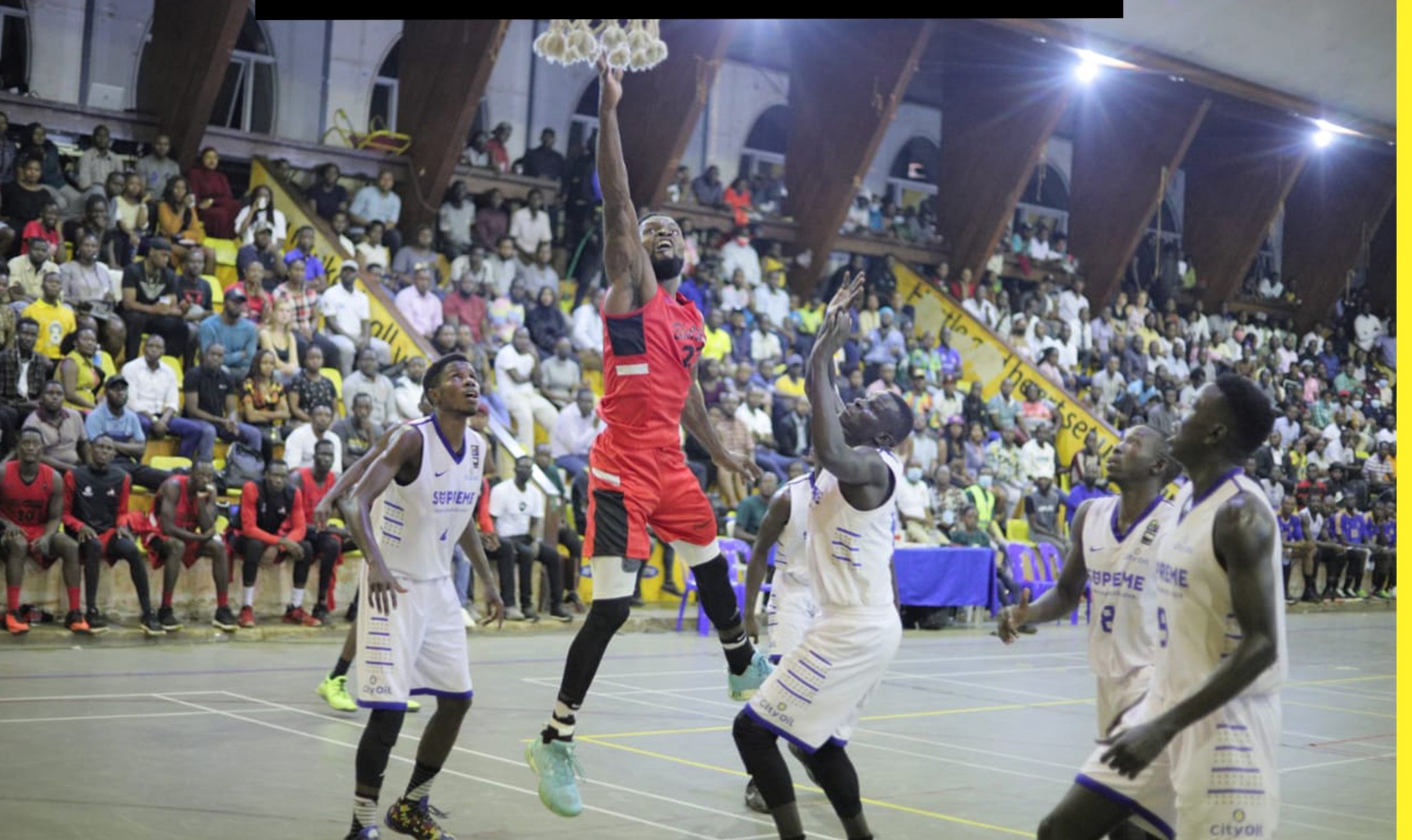 The game between Namblazers and City Oilers ended in a 72- 65 in favour of Nam blazers. This took place on Friday night at the Lugogo indoor stadium. photo credit FUBA Media
Carmelo, making his debut for the Blazers, erupted for a double-double of 19 points and 11 rebounds in a fight-back victory.
It was a show of resilience from Namuwongo who played catch-up for extended stretches in a game they trailed 34-27 at halftime.
It's a difficult loss to take in for the Oilers, who were on course for a perfect start having led by six points going into the last quarter, as they start their hunt for an eighth-league title in a row on a sad note.
The victory is a huge motivation for Nam Blazers who also beat Oilers in last season's opener 71-66 on April 17 2021 before the win was overturned after Blazers were found guilty of fielding an ineligible player in Geoffrey Soro then.
Richard Ongom shot 7 of 16 from the field to garner a lofty 15 points while
 Joseph Ikong added 14 points in Blazers' win.
Youngster Ruai Luak continued from his UCU Invitational MVP performance with a 13-point and 11-rebound double-double, but his effort was not enough for the Oilers to avoid a slip.
Ivan Muhwezi and Ben Komakech contributed 11 and 10 points respectively, but in a losing cause for the defending champions.
Nam Blazers Show Grit
Chuol Nyuot laid up before making one of his two free throws, and Daniel 'Najja' Juuko added a two for Blazers to open a fourth-quarter by slicing City Oilers' lead to one point.
But Oilers responded in a different currency with Jimmy Enabu pulling up a two-point jumper and Caesar Kizito added four including an open shot from outside to stretch the lead to seven.
It remained an exchange until Richard Ongom's jumper put Blazers up by one with 2:25 to play, and the Stephen 'Escodata' Nyeko's charges never looked back.
Carmelo scored from inside, Ikong converted his foul shots before laying up for Blazers to take command down the stretch in a loss Oilers will want to forget easily.
Blazers, a strong threat to City Oilers' throne, shot an ugly 2-for-39 from the three-point line and were outrebounded 49-53 but it's the final result that will count as the final whistle was greeted with a huge uproar by a sizeable crowd that thronged the Arena.
Oilers head coach Mandy Juruni will feel his boys, especially the pivotal Jimmy Enabu who scored only 4 points, could have done better on the day.
But many will read less from such results as Oilers have had the luxury of losing their opening games but went on to win the League in most of the past seasons.
The City Oilers team thought went into this game fresh from winning the UCU Invitational tournament.
They defeated hosts the UCU Canons 66-60.
Nam Blazers face KCCA Panthers while City Oilers will seek to make amends when they play newcomers Our Saviour next Saturday.
In the Women's division, Rachael Odhiambo Akinyi led the way with 17 points as KIU Rangers stunned KCCA Leopards in the opener.
KCCA Leopards lost the game to KIU Rangers 63-69.
Fixtures
Saturday, March 12 (YMCA, Wandegeya)
•A1 Challenge Vs Nabisunsa – 10 am
•KCCA Panthers Vs Victoria University (Sharing) – 12 pm
•Betway Power Vs Falcons – 2 pm
•UCU Lady Canons Vs JKL Lady Dolphins – 4 pm
•UCU Canons Vs KIU Titans – 6pm
Sunday, March 13 (Indoor Arena, Lugogo)
•Miracle Raves Vs Angels – 10 am
•Our Saviour Vs Tropical Royals – 12 pm
•Nkumba Lady Marines vs Magic Stormers – 2 pm
•Ndejje Angel's Vs KCCA Panthers – 4 pm
•JKL Dolphins Vs UPDF Tomahawks – 6 pm