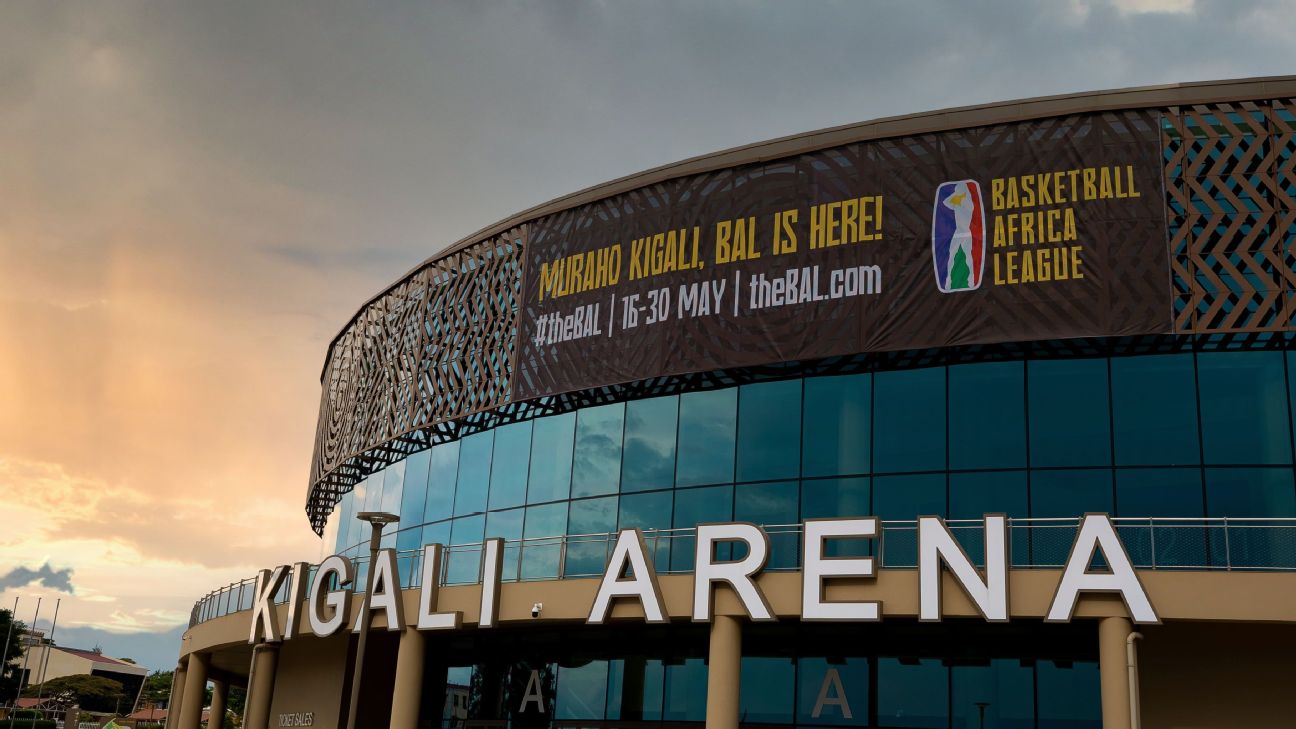 Basketball Africa League 2021 season
Rwanda's Patriots Basketball Club clinched the first win in game 1 with an 83 – 60 victory over Nigeria's Rivers Hoopers. Brandon Costner won the Player of the Game award after his 20-point performance against the Hoopers. Nigerian basketballer Ben Uzoh made history as he scored the very first bucket of the BAL.
On the second day of the BAL tournament, Senegalese champions AS Douanes registered a 94-76 win over Algeria's Groupement Sportif des Pétroliers (GSP) with Senegalese player Mamadou Diop named player of the game after scoring back to back buckets.
Ferroviário de Maputo's Alvaro Masa enjoyed a stunning first half with 13 points scored against Egypt's Zamalek in the other match of the day, as the Egyptian powerhouse led their opponents 34-33. The Cairo giants went on to win the game 71-55. 26-year-old Anan Osam received the MVP award at the end of the match leading the game with 5 blocks, 8 points, 4 assists and 1o rebounds.
Union Sportive Monastirienne (US Monastir) led their rivals Gendarmerie Nationale Basketball Club (GNBC) 58-32 at halftime in game 4 and ensured a 113-66 victory over the Malagasy basketball club. Tunisian small forward Makrem Ben Romdhane was the Player of the Game with 23 points and 10 rebounds.
On matchday 3 of game 5 of the BAL, AS Police faced Petro Luanda and the Angolan champions were leading the Malians 49-37 by end of the first half. The Luanda-based club held its own to win 84-66 at the final buzzer. Angolan-Portuguese-German basketball player Jone Pedron clinched the Player of the Game accolade with a stunning 17 points and 17 rebounds in the match. The 6 ft 10-inch player's dunk also earned Play of the Game.
BAL's Game 6 was between Forces Armées et Police Basketball, better known as FAP and Association Sportive Salé (AS Sale). The Moroccan basketball team was trailing at the end of the first half by 42-33 but bounced back to take a narrow 87-84 win over Cameroon opponents.
Patriots clashed with GNBC in Game 7 of BAL and the Rwanda-based club was trailing 42-33 against the two-times Malagasy N1A champions. They however performed better as they overturned their deficit to end the game with a 78-72 win.
Nine times Mozambican Basketball League champions Clube Ferroviário de Maputo beat Dakar-based club AS Douanes 88-74 in game 8 as two-time Mozambican League champion Masa bagged 25 points, 9 rebounds, and 4 assists to win the Player of the Game award.
Petro de Luanda faced FAP in game 9 as Rivers Hooper's game with US Monastir was rescheduled to a later date. The Angolan side won by a narrow margin, 66-64 as Antwan Scott won Player of the Game, thanks to 23 points on 75% shooting.
US Monastir went on to overcome Nigerian side Rivers Hoopers 99-70 with Radhouane Slimane earning 23 points and providing 3 assists to grab the Player of the Game award.
Morocco's AS Sale recorded their first win of the BAL tournament with an 88-79 victory over AS Police thanks to 29-year-old Terrell Stoglin who bagged an impressive 40 points in the game and got the Player of the Game award.
Ferroviario de Maputo grabbed their second victory in Group C as they defeated GS Petroliers 86-74 in game 13. Man of the Match award was given to Adjehi Baru who scored 17 points and 10 rebounds as Ferroviario topped their group.
In-game 14, Rivers Hoopers walloped GNBC 80-69.
US Monastir lifted the Tunisian flag higher in an intense game 15 against The Patriots with a 91-75 win to top Group A with a remarkable undefeated run.
Zamalek resumed their BAL campaign with an 86-62 victory over AS Douanes in game 16 as Walter Hodge produced a stunning display with 15 points, 5 rebounds, and 5 assists to his name.
Amadou Abdoulaye Harouna scored 16 points and 2 assists as FAP overpowered AS Police 87-65 in game 17 of the competition.
Petro de Luanda beat AS Sale by 19 points as they recorded a 97-78 win over their rivals. Ryan Richards scored 19 points, 8 rebounds and 2 assists for the winning team.
Zamalek beat GSPetroliers 97-64 in their rescheduled game with Moustafa Mohamed Elmekawi scoring 19 points and 11 rebounds.
BAL 2021 SEASON QUARTERFINALS
The first quarterfinal was between Zamalek and FAP as the Egyptian side recorded an 82-53 win over their opponents to book a spot in the last four. Walter Hodge was named Player of the Game with 18 points scored, 3 rebounds, and 6 assists.
Petro de Luanda faced AS Sale in the second game of the quarterfinals with the Angolans leading the Moroccans 43-35 at halftime in game 20. Gerson Goncalves scored 19 points, 1- rebounds and 6 assists as Petro de Luanda won the game 79-72.
Makrem Ben Romdhane was named Player of the Game in US Monastir's triumph over AS Douane with 16 points scored, 6 rebounds and 6 assists as they won 86-62 in game 19 of BAL.
The Patriots won their quarterfinal game by a whisker as they beat Ferroviario de Maputo by 2 points (73-71) to book a spot in the semis.
BAL 2021 SEMIS
Zamalek reached the first BAL finals after edging Petro de Luanda 89-71 in game 23. Walter Hodge was again the driving force as he scored 19 points, 6 rebounds, and 10 assists to win the Player of the Game accolade.
US Monastir made it to the finals after a massive 87-46 victory over Rwanda's Patriots.
PETRO DE LUANDA CLINCH THIRD PLACE IN 2021 BAL
Petro de Luanda smashed Patriots 97-68 in the third-place slot game with Valdelicio Joaquim named the standout player. He recorded 21 points and 3 rebounds for the Angolans.
BAL 2021  FINAL
Egyptian outfit Zamalek clinched their second continental trophy after being crowned the first-ever BAL champions after easing past US Monastir 76-63 in the final played in Kigali. Former US Monastir player Walter Hodge was named the 2021 BAL Hakeem Olajuwon MVP award with 12 points and 4 assists in the final match.
Souleyman Diabate, Michael Fakuade and Chinemelu Elonu all combined for 40 Zamalek points.
In partnership with Sky-Scout Group