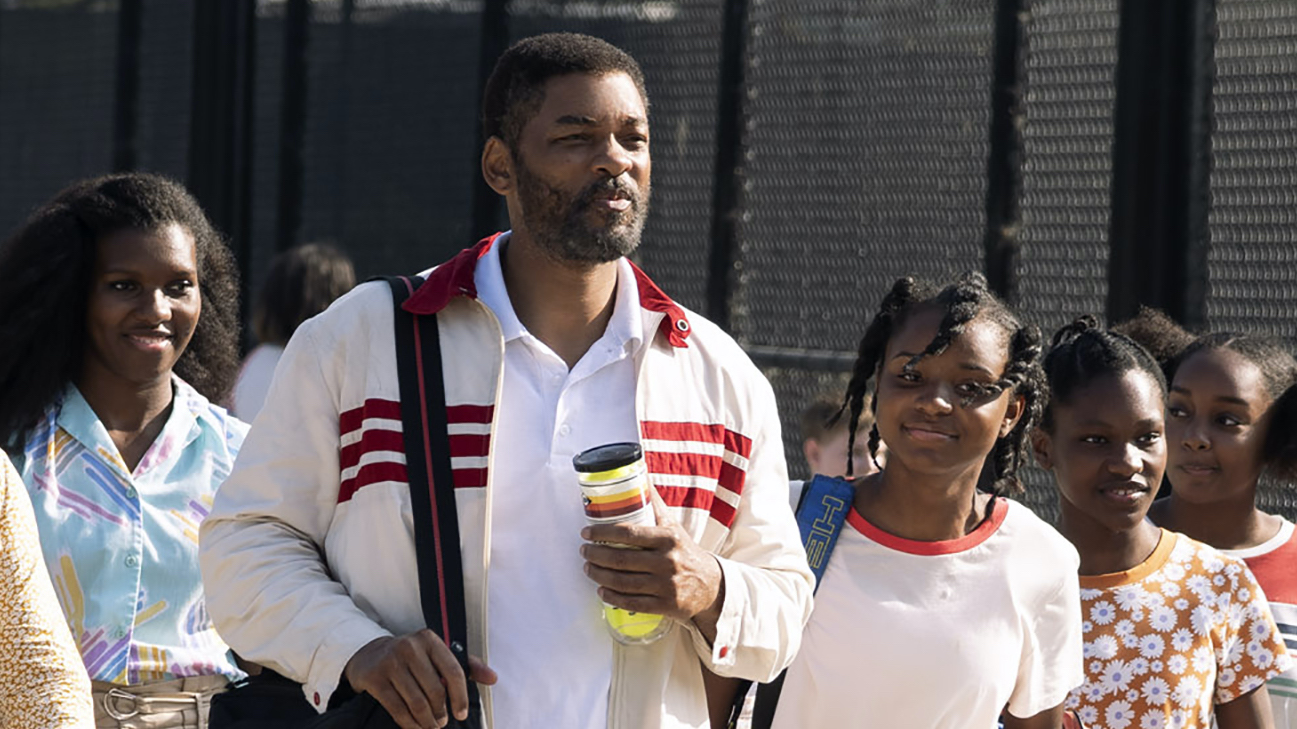 The success following sports drama King Richard focusing on Richard Williams, and his effort to mould Serena and Venus Williams journey in tennis has six Academy Awards nominations.
The nominations include Best Actor nomination for Will Smith, Best Picture, Best Original Song, Best Original Screenplay, Best Supporting Actress, and Best Film Editing.
For the third and fourth time, Smith was nominated for an Academy Award, and he is hoping for his first win. This is his first nomination in over a decade.
In January, King Richard was nominated four times at the Golden Globes. And Smith clinched Golden Globe in the Best Actor—Motion Picture Drama category.
When Smith saw the 1995 interview with Venus, he felt driven to take on this job immediately.
It wasn't Venus's fault that Richard stepped in and stopped the interviewer in his tracks. As a result of seeing Richard defend his girls in the video, he has had nothing but admiration and respect for him ever since.
"I fell in love with Richard Williams—that was 20 something years ago and when the opportunity to be a part of this came up that was the first thing that I remembered. I knew I wanted to show a father protecting a daughter like that to the world," Smith said during the global press conference for the film last year.
King Richard movie topped among the best sports drama of 2021. It is a re-enactment of Venus and Serena Williams childhood journey in tennis.
King Richard' is a two-hour sports drama film created from a 78-page plan showing how Richard shaped Venus and Serena into taking up tennis professionally.
He encourages the sisters to push harder and overcome the odds stuck against them. The film shows the making of tennis legends. The film highlights Williams' challenges and how they overcame them all.
WHAT IS THE MOVIE KING RICHARD BASED ON?
For the first time, King Richard reveals the truth about Venus and Serena Williams' father Richard Williams, a tennis legend. When it comes to biopics, Richard is a unique choice because he's not a world-class athlete but rather the father of two world-class athletes.
Director Reinaldo Marcus Green and screenwriter Zach Baylin tell a compelling story about Williams' daughters. They justify the film's focus, determination and what seems like a touch of magic in raising his family from the squalor in Compton, California by placing his entire future in the hands of his two daughters' tennis prodigies.
Actors Will Smith and Aunjanue Ellis portray Richard Williams and Oracene "Brandy" Price, respectively, in the film, which was co-produced by Smith. Young Venus and Serena Williams, played by Saniyya Sidney and Demi Singleton, feature in King Richard.
IS THE MOVIE KING RICHARD A TRUE STORY?
King Richard movie is based on a true story. Richard Williams, the father of Venus and Serena Williams, is the inspiration for this movie. To anybody who would listen, Richard tells anyone who will listen that his children were born to be stars and that they have an 84-page plan to attain that objective.
Even though it's a fantastic narrative, it's almost too good to be true. Accuracy is assured by the King Richard credits' montage of real-life footage, just like in any other film that uses real-life footage to support its tale.
Because King Richard isn't a film based on a documentary, it takes significant liberties. It's also true that many of the events depicted in the film—especially those based on media clips and interviews—actually occurred.
As well as serving as producers, Venus and Serena Williams also offered their endorsement to the film, lending credence to the project. Little things like putting up handmade signs during practice and Venus's white beads in her hair for her major match against Arantxa Sanchez Vicario are featured in the film.
Even the larger details—Richard grew up in Louisiana and had run-ins with the Ku Klux Klan—are a certainty. Their father began teaching the Williams girls when they were barely 4 years old.
However, there is one small difference. While in the film Richard tennis struck him because it feature a few Black athletes. The real Richard often said he became interested in the sport after watching a women's match on TV and hearing that the winner, Romania's Virginia Ruzici, won $30k.