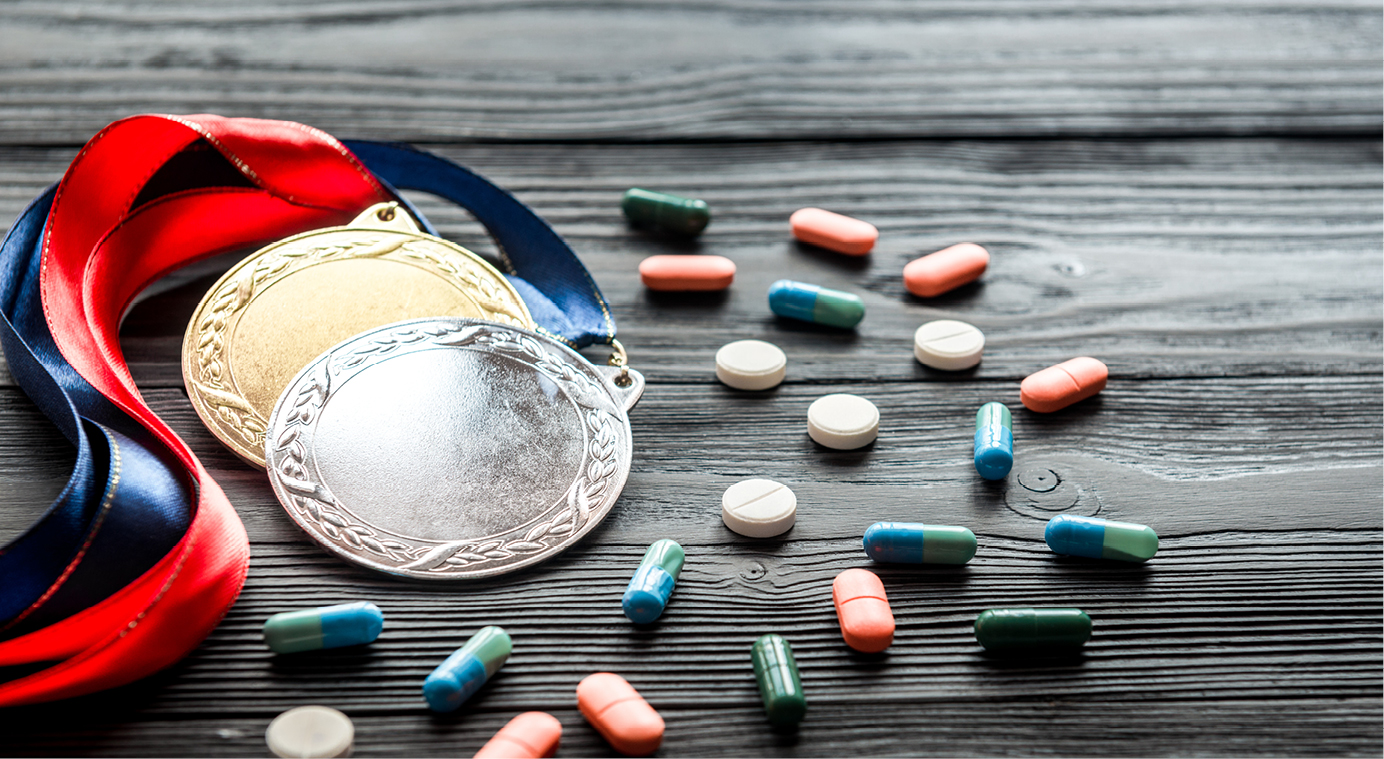 >Doping is prohibited within the sport of athletics
>Athletes can be suspended indefinitely for doping
Doping is one of the setbacks that has seen major talents in athletics get suspended and even banned from athletics hence killing their dreams in the world of sports not only in Kenya but across the globe.
This basically means athletes taking illegal substances to make their performance better and athletics bodies have even gone further listing different classes of banned substances.
According to the Anti-Doping Agency of Kenya Rules, as provided under Rule 14.3 on Public Disclosure, the following below is a list of Kenyan athletes that have received a sanction for anti-doping violations under the ADAK Rules and /or the Athletes International Federation Rules.
1. James Kibet
Kibet is the latest Kenyan athlete to be sanctioned in recent years.
He was handed a four-year ban for anti-doping violations by the Athletics Integrity Unit.
Prior to that Kibet had been suspended after his urine sample collected at the Corsa dei Santi event in Nov. 2019 tested positive for nandrolone and anabolic steroids, which are on World Anti-Doping Agency's prohibited list.
He admitted to having committed a doping violation saying the substance could have entered his body through contaminated pork meat.
He also went ahead submitting a video recording of a pig farmer in the Kenyan town of Eldoret explaining how they farm and feed pigs using supplements.
The AIU argued it is the athlete's "personal duty to ensure no prohibited substance" enters his body.
2. Asbel Kiprop
The 33-year-old athlete specializes in the 1500m races and he is a 2008 Olympic 1,500m champion.
On May 2, 2018, it was first reported that Kiprop had tested positive for the banned performance-enhancing substance EPO in November 2017.
The test results were later confirmed by the IAAF's Athletics Integrity Unit.
Kiprop tried to fight to prove his innocence, but he was found guilty and given a four-year doping ban in April 2019 and went ahead threatening to harm the IAAF and National Police Service through a post on Twitter "I pray to National Police Service to dismiss me Now. Before I use their machinery to earn myself Justice. Kindly. IAAF come to take your medals.
3. Patrick Kipyegon Terer
Kipyegon,33 is a Kenyan marathon runner and hedgerow.
He was banned from Athletics for four years after a prohibited substance Norandrosterone was found in his sample by the Anti-doping Agency from 24th January 2020 to 24th January 2024.
Terer won a bronze medal at the Junior World Championships in the 3000 steeplechases, a specialty in which the previous year he had instead won a bronze medal at the African junior championships he also won the Prague Marathon in 2014 and the Turin Marathon in 2012 and 2013.
What's Nortestosterone?
Nortestosterone is commonly used in medical veterinary practice for retarding degenerative processes and promoting tissue repair; they are also used legitimately in some countries but not in others as growth promoters in the farming industry but because of its anabolic properties, nandrolone is used among athletes as a doping agent to accelerate muscle growth; to increase lean body mass, strength, and aggressiveness; and to allow faster recovery between athletic performances and its among the listed prohibited substances.
4. Selly Jepkemoi Korir
Selly, a female long-distance runner specializing in 10km races and was bunned by the Anti-doping Agency of Kenya for Violation of the Prohibition of Participation During Ineligibility for 4years from 15th September 2020 to 15th September 2024.
5. Rita Jeptoo
Jeptoo defended her Chicago Marathon title in 2014, winning with a time of 2:24:35. However, she had a positive doping test in her "A" sample, given in Kenya two weeks before the race. Her agent Federico Rosa, a prominent name in elite marathon running, confirmed the fact but refused to reveal the responsible substance.
It was later revealed that the prohibited substance was EPO, and she was banned for two years by Athletics Kenya.
On 26 October 2016, the Court of Arbitration for Sport upheld an appeal from the IAAF against the leniency of the two-year ban given by Athletics Kenya, and instead set a four-year ban, and the annulling of all results from 17 April 2016, including her wins in the 2014 Boston and Chicago marathons, citing "her deceptive and obstructive conduct throughout the proceedings" as aggravating factors justifying the maximum penalty
6. Jemima Sumgong.
Jemima is a Long Distance Runner who specializes in Marathon races.
Just two weeks to the 2017 London Marathon on April 23 where she was to defend her championship she was suspended for doping after testing positive for erythropoietin (EPO) in an out-of-competition test conducted by the International Association of Athletics.
Her doping ban was eventually doubled to 8 years and re-started in January 2019 after it was deemed that she had lied and fabricated her medical records, ruling her out of international competitions until 2027. This was her second doping ban in 5 years after she tested positive in 2012 also.