Tennis
Ashleigh Barty to start off 2022 Australian Open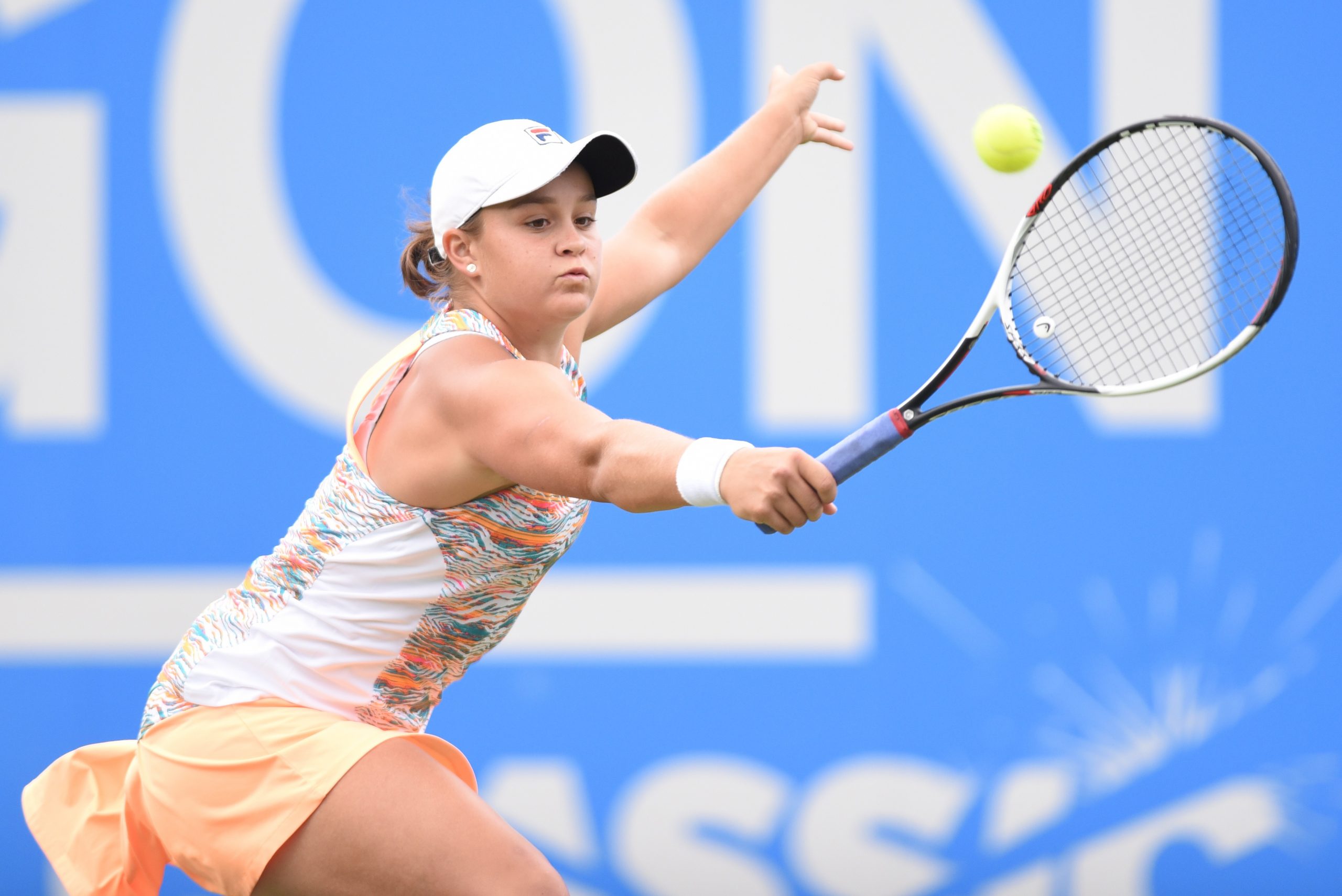 Adelaide International Australian Open warm-up organisers confirmed on Friday that Ashleigh Barty will begin her 2022 season in the first week of January.
Having won Wimbledon in its initial year of 2020, she returned to Australia in early September to play her final competitive match before the end of the season.
Iga Swiatek, the defending champion, and former world No.1s Garbine Muguruza and Karolina Pliskova will all be in attendance at Memorial Drive to support Barty, the WTA Player of the Year this week.
The 'Melbourne Summer Set,' featuring the likes of Australian Open champion Naomi Osaka and U.S. Open champion Emma Raducanu, will take place over two weeks at Melbourne Park.
In the same year that she withdrew from the French Open and skipped Wimbledon because of mental health difficulties, Osaka, who is currently ranked 13th in the world, also cut her 2021 season short after her exit from the U.S. Open.
Raducanu, a 17-year-old Briton, will utilize her maiden visit to Melbourne Park to get used to the Australian climate and build on her amazing run to the final at Flushing Meadows.
Nine of the world's top 10 women's tennis players will compete in Adelaide, including world number two Aryna Sabalenka and last year's US Open runner-up Leylah Fernandez.
Aside from Rafael Nadal, who has opted out of the Sydney ATP Cup, Gael Monfils is expected to lure crowds to the men's competition in Adelaide, which takes place from Jan. 4-9.
Djokovic's participation in the Australian tennis season remains in doubt because of the immunization requirements for Serbia's ATP Cup team.
It has already been reported that Roger Federer, who shares the record of 20 Grand Slam victories with Novak Djokovic and Rafael Nadal, is out of the Australian Open.
Barty recently addressed a barrage of criticism directed at her at the beginning of the 2021 season pitting her against Naomi Osaka.
The Australian says that all the negativity she received did not worry her or throw her off balance. In addition, she says she remains was 'rattled" by assertions that Osaka deserved to be ranked No. 1.
At the 2020 US Open and the 2021 Australian Open, Osaka won back-to-back Grand Slam titles, while Barty retained her No. 1 ranking.
Under the new WTA protected ranking system, she is ranked number one. Barty has been quite steady in recent years, finishing the season as the year-end No. 1 for the third consecutive year.
"I felt people were questioning whether I was the rightful No. 1 given Naomi Osaka had won a couple of Grand Slams in succession. It was probably the first time I felt a little rattled and I really wanted to make a statement on the court".
Barty won the Miami Masters in March and won Wimbledon a few months later. Barty didn't play after the US Open but still finished the year as No. 1.
She says getting through that tournament – and playing so well at the end of it to defend her crown from 2019 was a pivotal moment. In addition, it was a big moment after overcoming a match point in her first-round match against qualifier Kristina Kucova.
Barty notes that after this major success, she realized how bad she wanted to be world No 1.  She further adds that it was not about the accolades. It was the realization of her determination, the competitive drive that was burning in her that made her achieve all this.