Football
FKF boss Nick Mwendwa released on bail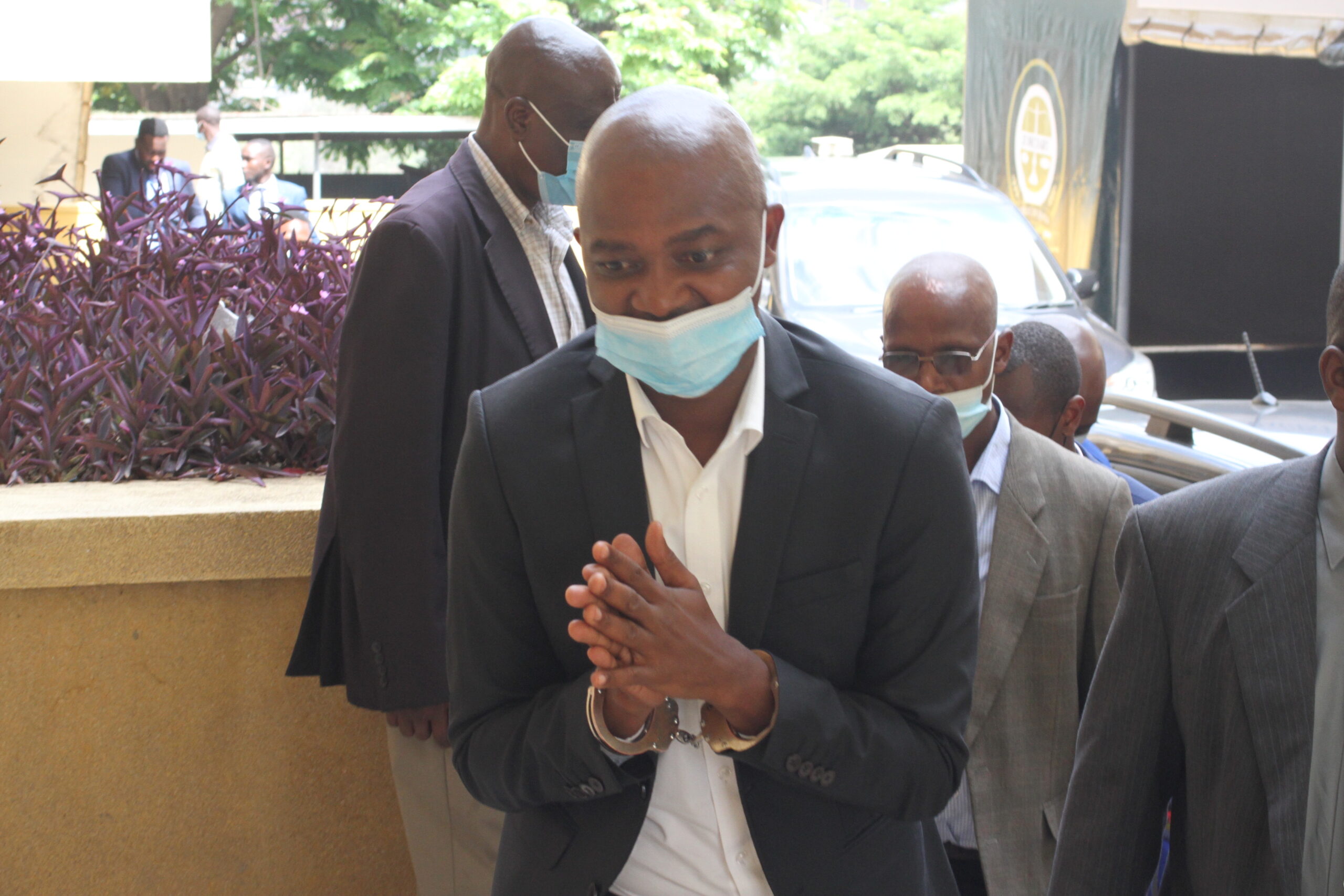 Football Kenya Federation (FKF) president Nick Mwendwa has been released on a Sh4mn cash bail or a bond of Sh7mn with two sureties of a similar amount after spending the weekend behind bars.
Mwendwa appeared before Magistrate Wandia Nyamu sitting at the Anti Corruption Unit of the Milimani Law Courts on Monday morning.
The prosecution had initially asked to hold Mwendwa for two more weeks to conclude investigations. The Magistrate said she will make the ruling on the application on Wednesday after perusing all documents put at her disposal.
Mwendwa's battery of lawyers led by former Law Society of Kenya chairman Eric Mutua had vehemently objected the application to deny their client for two weeks, arguing that not even a case was filed before the court and the police should have had their case already before arresting him.
The prosecution had argued that releasing Mwendwa would give him an opportunity to tamper with potential witnesses and evidence, but his lawyer Mutua argued to the contrary saying that the government had already taken charge of the Federation's offices.
"The State cannot seek to punish Mwendwa with detention for having exercised his right to lawfully challenge the CS orders of disbanding the federation in a court of law," argued Mutua.
Mwendwa's Lead Counsel Tom Ojienda also argued the same, questioning why police had been quick to pounce on Mwendwa before having anything to charge him for.
He also faulted the Cabinet Secretary for making a decision to hound his client out of office even without giving him an opportunity to go through the report that was allegedly pointing out to misappropriation of funds.
"In normal circumstances, my client should have been given the report to go through and make his comments on it. But up to now, none of us has that report. All we are seeing is figures being thrown about and all these are just normal bank transactions for any working organization. There is no basis whatsoever for his arrest," Ojienda further stated.
Among other lawyers representing Mwendwa were Makueni Senator Mutula Kilonzo Junior, Newton Omwebu, Charles Njenga and current Law Society boss Nelson Havi.
Meanwhile, world football governing FIFA has sent a second letter, this time Secretary General Fatma Samoura addressing it to Cabinet Secretary Amina Mohamed and reiterating that FIFA would move to ban Kenya is the caretaker committee moves on with its work.
"I must highlight that the appointment of a so-called "Caretaker Committee" by your office is undoubtedly contrary to our principles according to which all of our member associations, including the FKF, are required to manage their affairs independently and without undue influence of any third parties (cf. art. 14 par. 1 lit. i) and art. 19 par. 1 of FIFA Statutes)," a letter from Smaoura addressed to the Cabinet Secretary reads in part.
It adds; "This situation could therefore potentially lead to a suspension of the FKF by FIFA and, in such a case, it would be all of Kenyan football that would suffer the consequences."
This is the second time that FIFA is addressing the Kenyan situation, having on Friday last week written to the Federation CEO Barry Otieno, acknowledging knowledge of the situation and citing out the possibility of a ban.
African body CAF also over the weekend released a statement saying they were following closely the events in Kenya and reiterated they are backing FIFA in whichever the decision they take.
Samoura has now asked CS Amina for a meeting to iron out the issues surrounding the purported takeover by the committee.