Ronaldo scares Atalanta Hours Into Champions League clash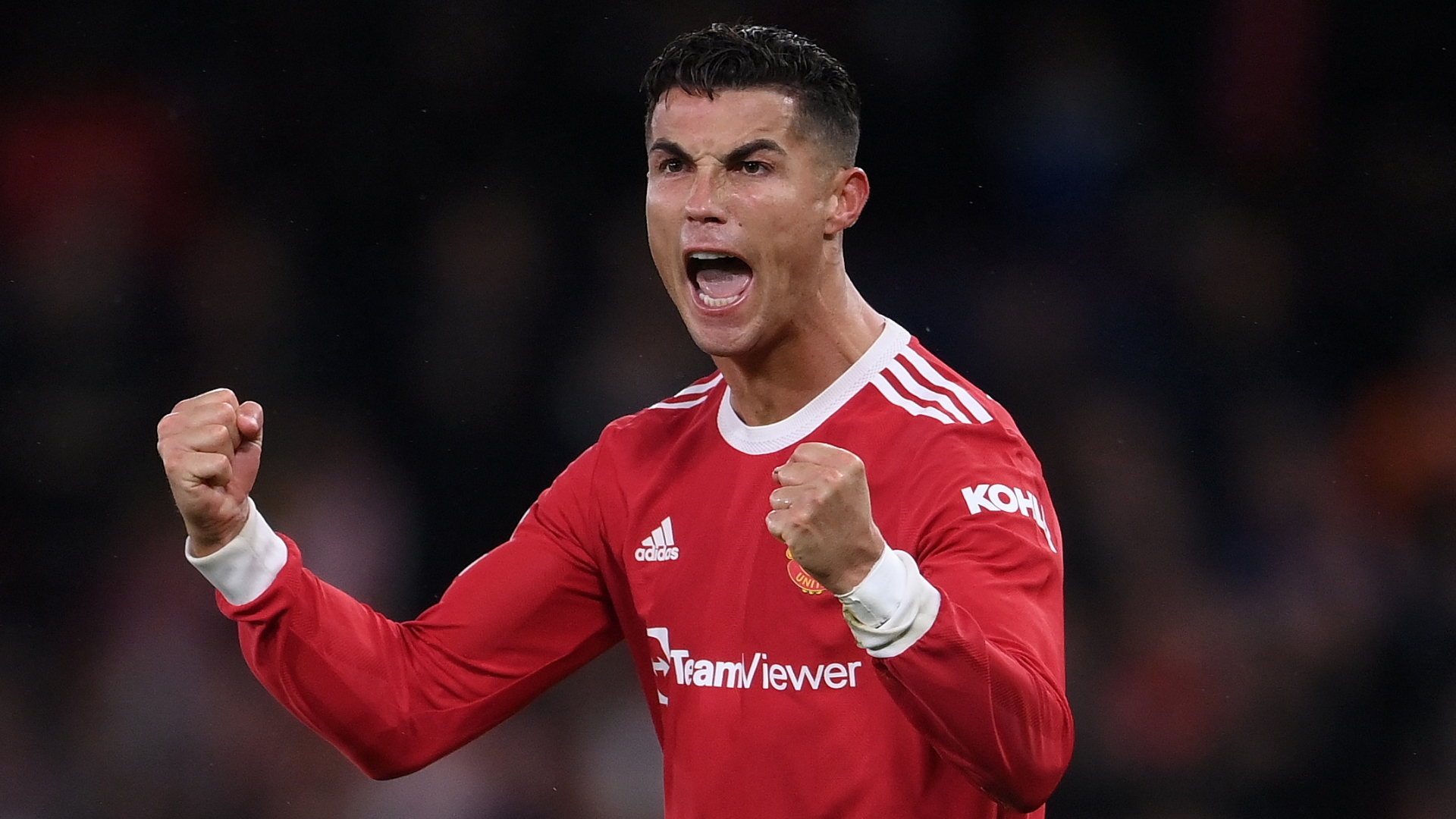 Cristiano Ronaldo is not just about to let anything stand in Manchester United's victory over Atalanta on Wednesday.
The Red Devils will play against Atalanta in its third Champions League match.
And CR7 is all out with positivity following a series of poor performances displayed by the team in past matches: In the Premier League and Champions League too.
In their first Champions League game, Ole Gunnar Solskjaer's team gallantly suffered a 2-1 loss to Young Boys.
They redeemed themselves in the second league match with a 2-1 win against Villa Real.
What Did Cristiano Ronaldo Say?
Now, Ronaldo says United's game against Atalanta will be a statement of what the Old Trafford boys are made of.
"Our time is coming! We have to show what we are made of and the Champions League is the perfect competition to prove ourselves to the world. No excuses! Let's go!" he told his fans.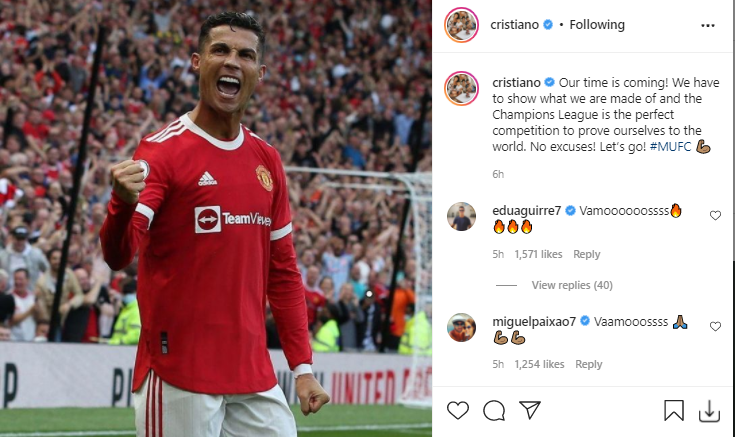 United's midfielder Bruno Fernandes promised fans a great night as they run for a win against Atalanta at Old Trafford.
"We are in this together," he said.
Who Did Ole Gunnar Name In Wednesday's Squad Against Atalanta?
On Tuesday, embattled coach Ole Gunnar gave an update on his squad plan for the Champions League game on Wednesday.
Speaking to Manchester United resident reporter Mark Sullivan, Ole Gunnar said Anthony Martial would miss out.
Martial is recovering from an injury after international duty in France. He is, however, making a good recovery and nearing full fitness.
He was alongside the coach as he issued the update at Old Trafford.
Aaron Wan-Bissaka will be available after his suspension for the red card suffered at Young Boys was halved to one game, on appeal.
Fred and Edinson Cavani are pushing for inclusion after missing out on Saturday's Premier League match against Leicester City.
The two South American players were playing from their home country Brazil in a World Cup qualifier match against Uruguay.
"Anthony joined in training today but he's still not fit enough to join us [for the match]," Ole Gunnar said.
The Red Devils captain Harry Maguire will feature after recovering from a calf injury. But, Raphael Varane remains unavailable as he nurses a groin injury he sustained while on international duty against Spain.
"Harry's not had any reaction so he's fine and good to go. We didn't lose anyone else from the game through injury at the weekend, so we're, more or less, a full squad.
"Raphael is still not with us but Edinson and Fred are back available which is good for us."
What Does Manchester United Vs Atalanta Game Mean To Ole Gunnar?
A win by the Red Devils will calm down a rising tide against the Norwegian coach whose days at Old Trafford are counted.
Solskjaer is starring the exit door at Old Trafford after a series of defeats and draws.
And his
sacking gets clearer
with the pool of fixtures that lies ahead of him.
United's loss 4-2 loss to Leicester City on Saturday drew ire among fans and pundits calling for his sacking.
The away match at King Power Stadium incensed calls for the gaffer's exit from Old Trafford.
Even United players admitted that change was due.
French midfielder Paul Pogba while speaking after the game spoke of the needed changes at Manchester United.
He told BBC that, "But now you have to find what's the key of this change in this game that we lose because I think we deserved to lose today".
Speaking of a streak of bad decisions lately at Old Trafford, Pogba said change is paramount.
"We need to find something, we need to change something".
However, Wednesday's win over Atalanta may appease the angry gods now baying for his blood at Old Trafford.
Already, United is considering replacing him with Zinedine Zidane or Antonio Conte.
However, Zidane is not interested in taking up Manchester United managerial job. Spanish Paper Mundo Deportivo states the Frenchman is solely focused on resting and recovering.
He left Real Madrid at the end of last season and hopes to have some quiet time away from drama. Since he walked away from Santiago Bernabeu, Zidane decided that he was going to take a break from management to recharge himself after a mentally and emotionally tough season.