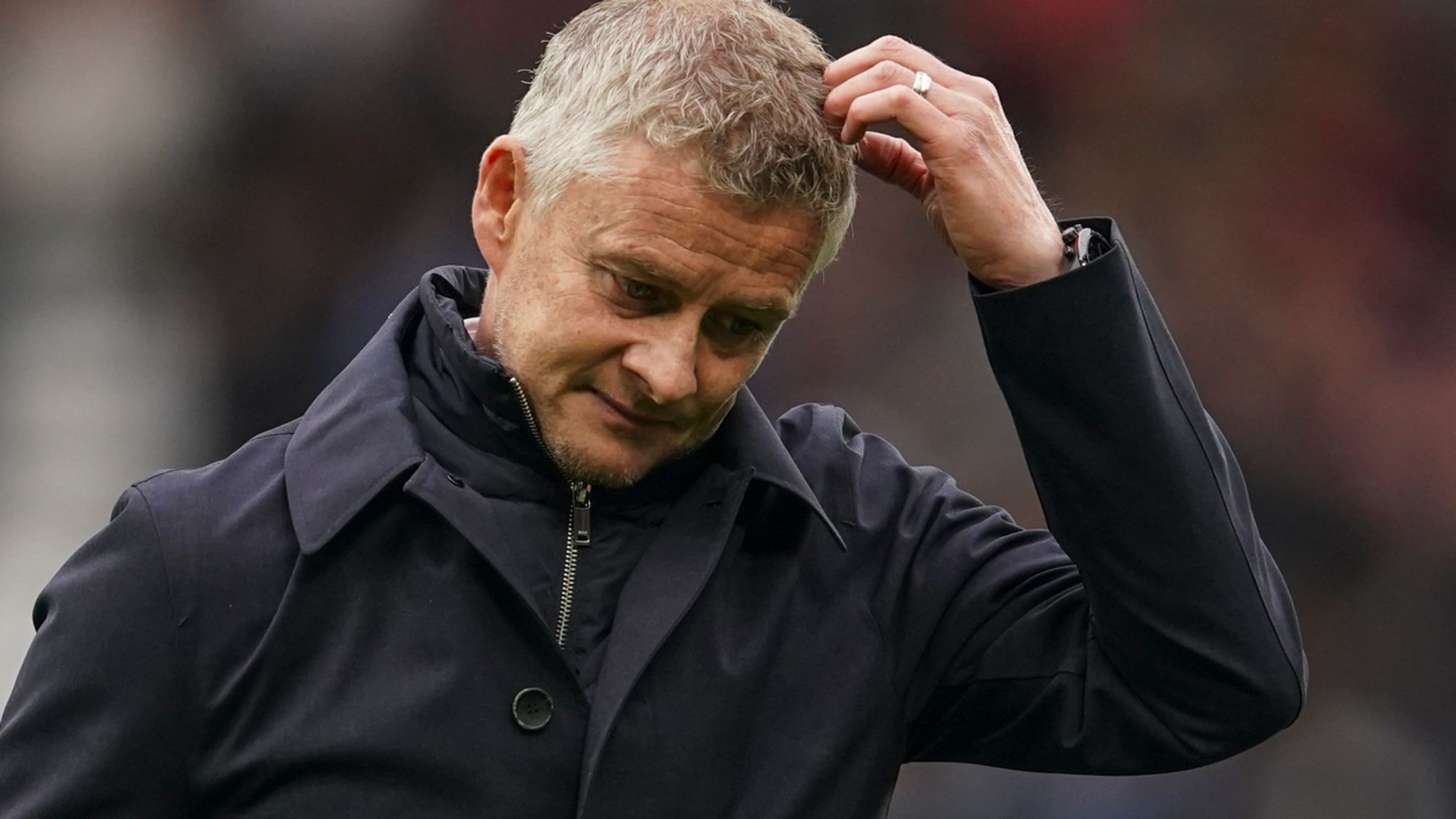 Manchester United's manager Ole Gunnar Solskjaer is starring the exit door at Old Trafford after a consistency of defeats and draws but what could even prompt his sacking this next month is the pool of fixtures that lies ahead of him.
In a more disappointing result on Saturday, Manchester United was defeated 4-2 in an away match at the King Power Stadium bringing to an end a 29 unbeaten run for the red devils.
Man United's loss yesterday further raised Ole Gunnar's temperatures with even United players admitting that a change was being delayed.
French midfielder Paul Pogba in an interview with The BBC, after the game, admitted that his team deserved to lose comments which have since raised eyebrows with more questions than answers.
"But now you have to find what's the key of this change in this game that we lose because I think we deserved to lose today". Pogba said.
When asked whether the team was making similar mistakes and not learning from previous mistakes committed, Pogba said that it was all the player's fault and that a big task lies ahead of them.
"We need to find something, we need to change something". He added.
Mason Greenwood scored an opener for Manchester United but disappointingly it was equalized by Youri Tielemans. Goals from Caglar Soyuncu, Jamie Vardy, and Patson Daka assured Leicester City take all three points in their bucket.
A loss to Leicester City demonstrates that Manchester United is far away from fighting for a title this season, even with world-class players such as Cristiano Ronaldo and the likes of Raphael Varane and Jadon Sancho whom they bought in the last summer window transfer.
Manchester United have lost four games in seven matches in all competition affording only two wins a minimal for a club of this stature, in addition, these two wins came momentarily in the last minute and most so players moment.
Although football fans allied to the club have called out Ole's style of play, even sponsoring hashtags of Oleout still have bore no fruit and his position is understood to not be under any immediate threat.
But the fans' call for Solskjaer out may soon come at the end of these extremely difficult fixtures that Man United is pooled in.
Between October 16 – when United played and lost to Leicester – and November 30, United have 10 fixtures that would test even the most formidable of teams.
United next fixtures
Manchester United has already lost their first trip to Leicester City by 4-2.
This coming week, on Wednesday 20th October United will play Atalanta in their Champions League group qualification.
After the Champions League game, United will then play at home against Liverpool and next travel to Tottenham and in the subsequent week travel for the return fixture in Bergamo versus Atalanta.
Next up is the Manchester derby on November 6 at Old Trafford before there is another international break to complete the World Cup group qualifiers in Europe.
The only 'easy' game of this run is on November 20 at Watford before United play three matches in seven days against Villarreal (away), Chelsea (away), and Arsenal (home).
Should United emerge from this run of fixtures already well off the pace in the Premier League and/or struggling to qualify for the next round of the Champions League, then Solskjaer's position will surely be under immediate threat.
Especially with one of the best managers in the world in Antonio Conte unemployed and open to an offer from United.