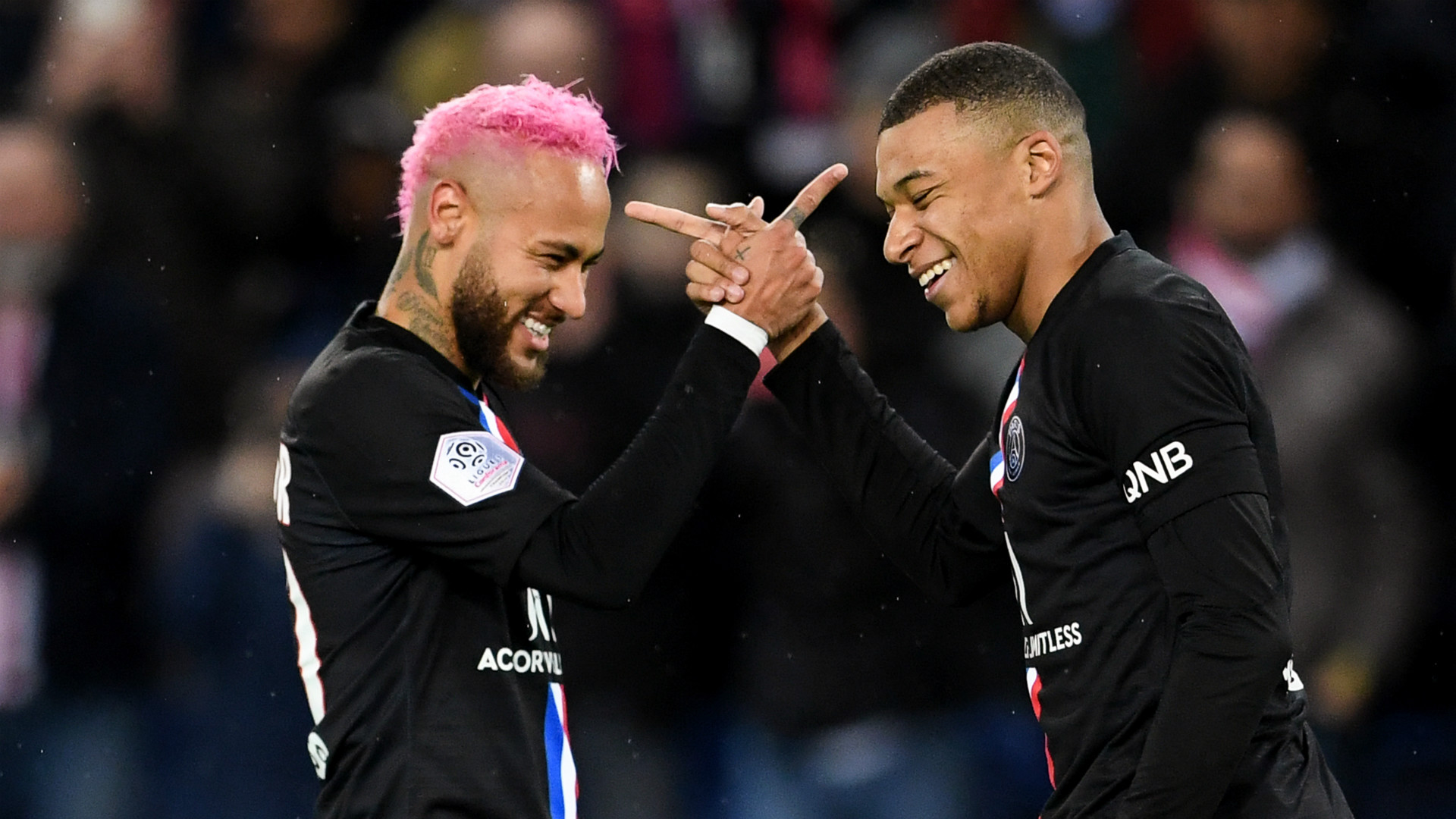 Paris Saint-Germain (PSG) forward Kylian Mbappe has confessed that he called Neymar 'bum' during a match with Montpellier in September.
The Frenchman uttered the words following his substitution in the match that ended in a 2-0 victory.
From leaked footage, Mbappe is seen fired up claiming that Neymar was not passing the ball to him. This was before the substitution.
At first, PSG manager Mauricio Pochettino played down claims of bad blood between the two players.
Mbappe Admits Calling Neymar Bum
However, in an exclusive interview with L'Equipe, Mbappe admitted to uttering those words.
Mbappe is quoted saying "This bum, he never passes to me!"
Asked if he said this, he responded, "Yes, yes, I said it." Mbappe added that these are things that always happen in the pitch.
"Now these are things which happen all the time in football. It just needs to be something that doesn't linger."
What Pochettino Said
He spoke in the same line of thought as Pochettino. The manager while responding to claims that his two-star players were beefing said this is a normal occurrence in football.
They are fantastic guys. These things happen. There are always things between top players. They are competitors and want to win."
"I have spoken to them both individually and they have also spoken together to each other. There are photographs from training of them enjoying themselves."
"The players are training well and there is a good atmosphere. As I have said, this is a special club and maybe we do things differently from other clubs. As part of this family we know there are special situations that may not arise at other clubs. So we have to find the right balance at the heart of the team.
Did Mbappe Talk To Neymar After 'Bum' Remark?
Mbappe said that after the incident, he spoke to Neymar and squared out their differences.
"Right after, given how it blew up, I spoke to him about it,"
He says that now and in the future, this may still happen even without ill motives because this is what football is about.
"We already had a few exchanges like that in the past and it will continue, because we want to win, but there shouldn't be a certain resentment.
"There isn't any here at all because I respect the player and the man, and I admire what he is."
He recalls a day when he ignored Neymar and failed to the ball and the Brazilian was unhappy about it all.
"But that's it, I wasn't happy with a pass. One day it happened to me too, I didn't pass it and he wasn't happy. But there's no issue."
How Does Mbappe Feel About Messi At PSG?
With former Barcelona star Lionel Messi at par Des Princes, Mbappe feels quite good playing alongside him.
The 22-year-old says what matters most is a win and knowing that there are bigger players than him.
"You're not the only big player. It's not you and the others anymore, it's everyone all together. Because all we want to do is win."
Messi, Neymar and  Mbappe are highly rated PSG players with fans casting their hopes on them in Ligue 1.
Why Focus Is On Messi, Neymar and Mbappe at PSG
Paris Saint-Germain (PSG) has failed to love up to the excitement of the attacking trio – Lionel Messi, Kylian Mbappe and Neymar.
Pundits say that while there is a lot of brilliance exhibited by the trio, they are yet to bring the wow factor at Parc des Princes. Much to the disappointment of the Ligue 1 club fans who expected fireworks with Mbappe, Messi and Neymar combination.
The three players admit that there is s a lot of pressure on them – Angel Di Maria as well  – but they are trying to make it work.
Football pundits argue that Pochettino is yet to fully exploit Messi's talent. Others argue that the Parc des Princes players haven't found the right footing yet which fans are yearning for. The truth is it takes time just as Messi says and ardent PSG fans can only hope that their chemistry kicks in very fast.