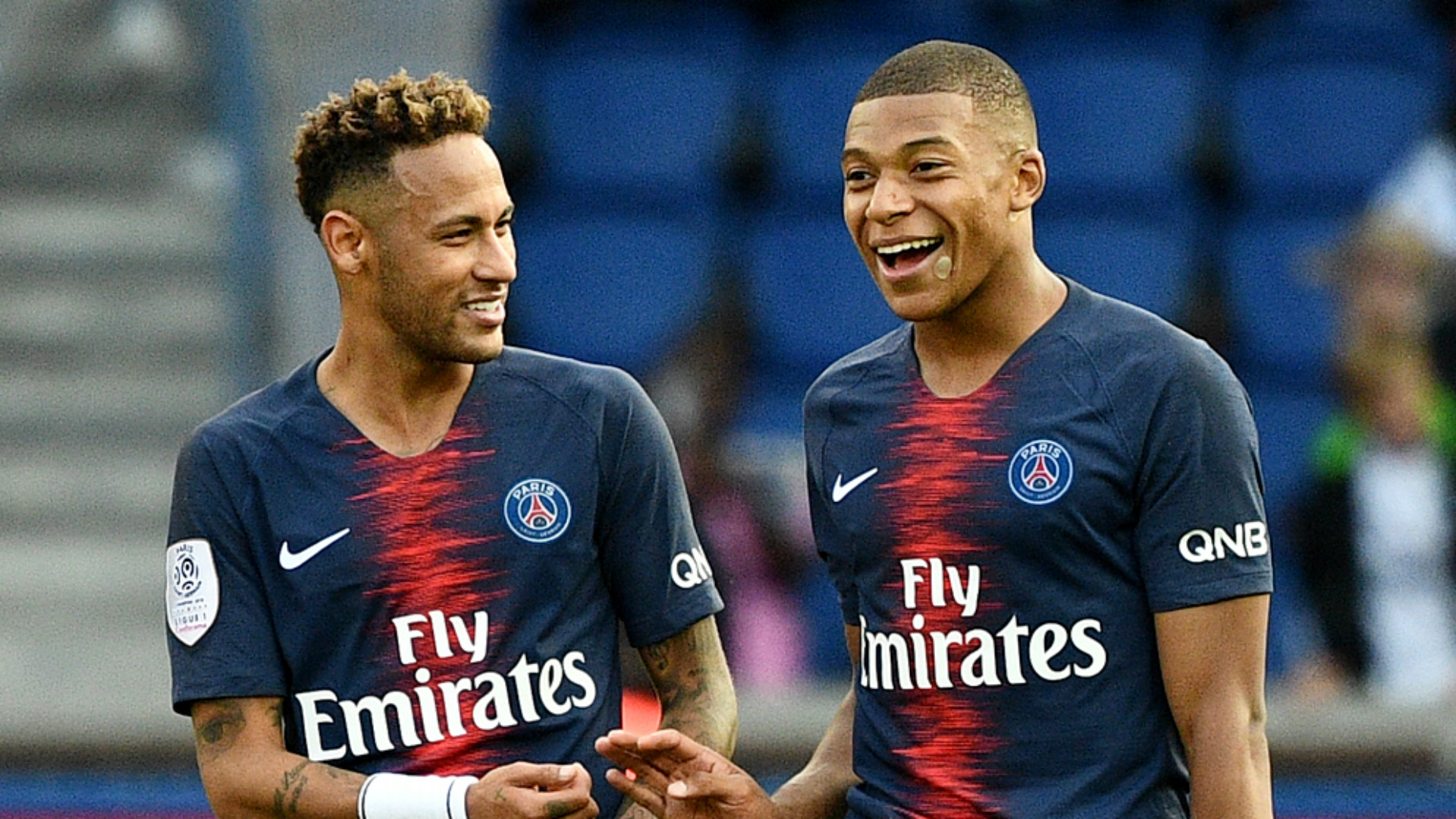 There is no bad blood between Paris Saint-Germain (PSG) players Neymar and Kylian Mbappe, coach Mauricio Pochettino says.
Pochettino put an end to claims that Mbappe and Neymar had a tiff. He spoke ahead of PSG's Champions League match against Manchester City on Tuesday.
From leaked footage, Mbappe is seen fired up claiming that Neymar was not passing the ball to him.
Mbappe was then substituted in the second half of PSG battle against Montpellier over the weekend.
French media reports a serious fallout between the two PSG top three players.
Soon after Pochettino watered-down talks of a fallout between the two players, they were pictured smiling together during training.
Addressing Mbappe's claim of the Brazilian ignoring him, Pochettino termed it a small incident that is normal on the pitch.
He added, "They are fantastic guys. These things happen. There are always things between top players. They are competitors and want to win."
"I have spoken to them both individually and they have also spoken together to each other. There are photographs from training of them enjoying themselves."
"The players are training well and there is a good atmosphere. As I have said, this is a special club and maybe we do things differently from other clubs. As part of this family we know there are special situations that may not arise at other clubs. So we have to find the right balance at the heart of the team."
Ander Herrera, PSG midfielder said that the whole issue was blown out of context.
Herrera said Neymar and Mbappe share a special connection that cannot be broken down easily.
Even with the bust-up reports, Herrera maintains the two players are specially connected. He added that it is normal for players to tease each other and laugh about it at the end of the game.