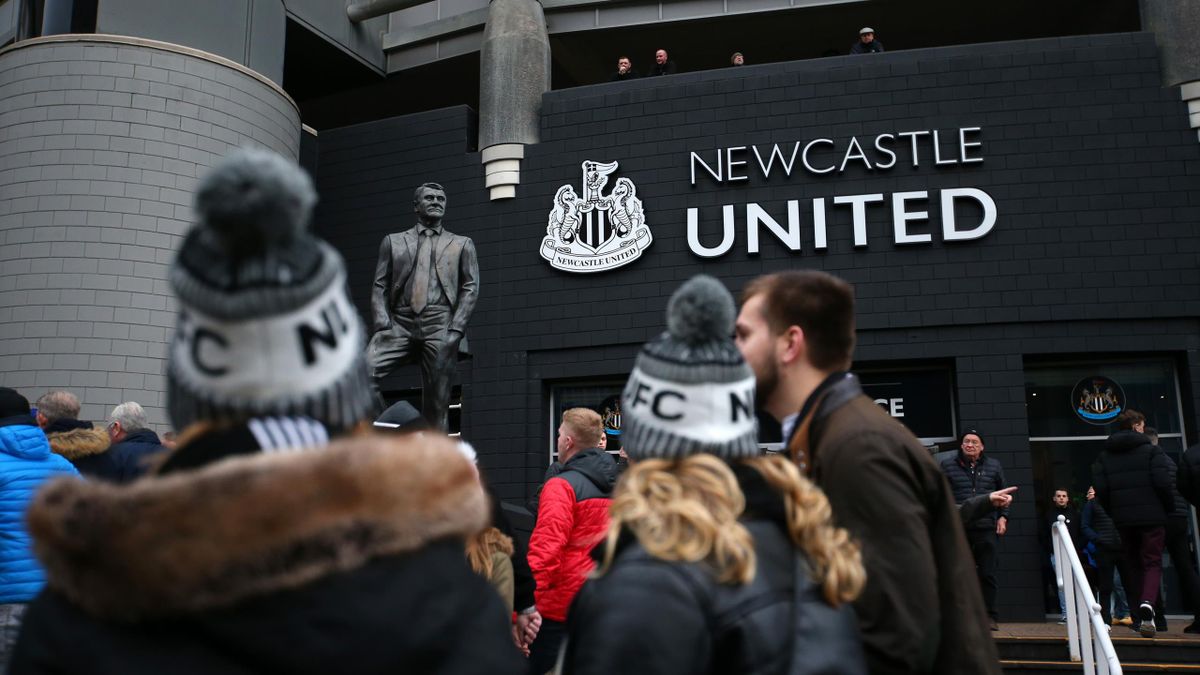 Nineteen Premier League clubs have called for an emergency meeting following Thursday's sale of Newcastle United to Saudi Arabia's Public Investment Fund for £300m.
The clubs are protesting the takeover by the Saudi Arabia consortium and are now hoping an emergency meeting will address their concerns.
According to The Guardian, the clubs are wary that Newcastle United's brand may be affected negatively.
How Was Newcastle Sale Made To Saudi Arabia Consortium?
Firstly, Newcastle sale was also made to PCP Capital Partners and RB Sports & Media besides Saudi's Public Investment Fund. The deal was worth £300m.
Saudi Arabia Prince Mohamed Bin Salman owns an 80% stake in Newcastle.
This was not the first deal by Saudi. In April, Newcastle turned down a bid by the consortium worth the same amount.
Then, the club succumbed to pressure from Premier League clubs due to concerns about purported broadcast piracy in Saudi.
At the time, beIN Sports owned by a Qatari was at the centre of the piracy dispute. It holds exclusive broadcasting rights in the Middle East but was banned in Saudi Arabia.
But, beIN's broadcast rights in Saudi Arabia were lifted on Wednesday before the final sell-off deal was made official on Thursday.
Why Are Premier League Clubs Against Newcastle Sale To Saudi?
Premier League clubs are still against the move to buy out Mike Ashey, the former Newcastle owner.
They join Amnesty International and other human rights organizations as opposed to the approval by the Premier League okaying Ashley's buyout.
The consortium in defence says that Saudi Arabia will not in any way control Newcastle United.
Business magnate Amanda Staveley who was part of the consortium said there are legally binding assurance by Saudi that the kingdom will not control Newcastle.
Why Are Human Rights Groups Against Saudi Arabia's Ownership Of Newcastle?
In a press statement, Amnesty UK chief executive Sacha Deshmukh called on the Premier League to think twice.
Deshmukh cited that Saudi Arabia has a tainted human rights violation history which calls for re-assessment of the deal.
"Instead of allowing those implicated in serious human rights violations to walk into English football simply because they have deep pockets, we've urged the Premier League to change their owners' and directors' test to address human rights issues," he said in a statement to PANews.
"Ever since this deal was first talked about we said it represented a clear attempt by the Saudi authorities to sportswash their appalling human rights record with the glamour of top-flight football.
"Saudi ownership of St James' Park was always as much about image management for Crown Prince Mohammed Bin Salman and his government as it was about football.
The Amnesty UK chief said the fight against human rights violations in Saudi has deteriorated under Prince Salman's rule.
"Under Mohammed Bin Salman, the human rights situation in Saudi Arabia remains dire – with government critics, women's rights campaigners, Shia activists and human defenders still being harassed and jailed, often after blatantly unfair trials."
Will Newcastle Coach Steve Bruce Be Sacked?
With the sale of the club to the Saudi Consortium, Steve Bruce's future as Newcastle coach is uncertain.
When asked about it, Staveley said that they have had a conversation about it.
There is a likelihood that he will be axed and his possible replacement will be former Chelsea manager Antonio Conte.
Conte who is currently jobless has won the Serie A with Intermilan and Juventus.
Newcastle has not won any major trophy since 1969. The new club ownership is looking at injecting a fresh dose of performance with the Magpies.
Steve Bruce Finally Leaves Newcastle United
Bruce left the club in mid-October and opened up on the abuse he received at St Jame's Park. He described it as  "very, very tough to take" and hinted it could end up being his last job in management.
Newcastle on October 20 confirmed that Bruce left his role as head coach by mutual consent, a move that did not come as a surprise since the Saudi consortium took the wheel.
Speaking to the Telegraph, Bruce said that " I thought I could handle everything thrown at me but it has been very, very tough."
"When we were doing OK results-wise, it was, 'Yeah but the style of football is rubbish' or I was just 'lucky. It was ridiculous and persistent, even when the results were good.
"The best one was to be told we were a relegation team in all but points – this was all in the first season. We finished 13th. [The criticism and abuse] got even worse in the second year. We finished 12th, 17 points clear of the bottom three.
"I've always enjoyed the fight, proving people wrong, but that's all it ever seemed to be. A fight, a battle. "