5 Premier League Footballers Who Became Wealthier After Retiring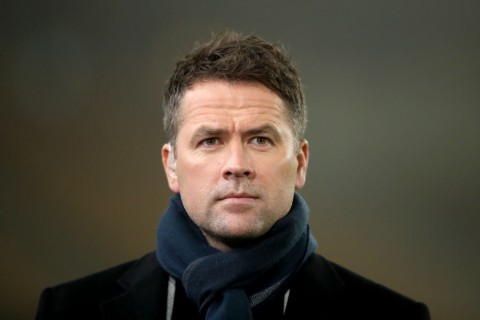 You've probably heard of the old folks praising life after retirement. Every day is a day to make merry for them and this is the case with retired Premier League Footballers.
After a good run for years chasing the EPL and Champions League titles among others, they opt to take a quiet retirement. But, they channel their energies to private ventures where they plow back millions of dollars they earned during their football careers.
Therefore, here are five former Premier League footballers who became wealthier after retiring.
Michael Owen
Owen's football career at Liverpool is nothing short of a sad tale. He started off as a great scorer and won the Ballon d'Or and soaked in the glory of the most prolific and youngest scorer in England.
However, a series of injuries elbowed him out of the pitch. Today though, he is a serious investor in horse racing and owns a sizeable stake at Manor House Stables. He is worth an estimated £36 million.
His horses have won In Ascot and the Dubai Gold Cup netting millions of dollars in profits. Owen, 41, favorite's horse is Brown Panther who he loves to bits. Selling horses and collecting prize money rakes in handsome income for him.
Mathieu Flamini
The former Arsenal player invested heavily in the biochemical field. He partnered with Pasquale Granata to start GF Biochemicals worth £20.26 billion.
The biochemical plant is among the largest producers of Levulinic acid used in manufacturing plastics friendly to the environment.  It is sourced from plant waste.
Besides GF Biochemicals, Flamini is behind BIOCIRCE which formed a curriculum for Europe's first master's degree in harnessing bio-economy studies. During his time with Arsenal, he was a lethal player known for his aggression on the pitch.
Robbie Fowler
Fowler is another legend from Liverpool. He was a striker but chose entrepreneurship upon retirement.
His business was inspired by Michael Owen's horse-racing venture and he invested in the same. The former Reds player has his net worth at £30million. He rears more than 100 horses in northwest England besides having diversified investment in real estate.
Louis Saha
Saha played for Premier League for 16 years. His retirement came after his stint with Everton. The Frenchman went down to a consultancy business proving how savvy he is when it comes to business.
His firm 'AxisStars' links athletes to big business brands. He has been in this business since 2013.
Thomas Gravesen
Gravesen's life after retirement was some sort of a roller coaster. When he left Everton – not forgetting his entertaining antics on the pitch as a midfielder – he shore up his investment portfolio to £70million.
He amassed this amount as a high-roller in Las Vegas where he bagged massive poker wins. At one point, he became a sensation after losing £39 million in one night.
The ex-Real Madrid player left for Denmark where he lives a quiet life as a television pundit.