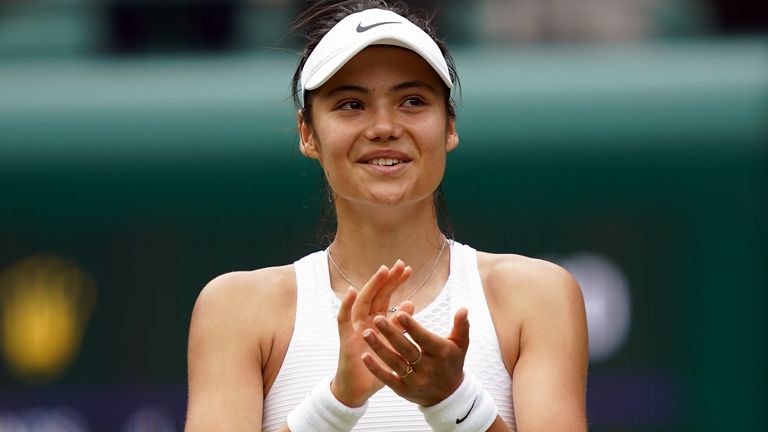 Britain's new world number one player Emma Raducanu entered the annals of history after qualifying for the Grand Slam final for the U.S Open.
Raducanu will face off with seedless 17-year-old Canadian teenager Leylah Fernandez on Saturday in the New York Finals.
Fernandez is on a performance overdrive after thrashing Naomi Osaka 5-7, 7-6 (2), 6-4. She also defeated Greek 17
th
see Maria Sakkari 6-1 6-4 securing a place in the Grand Slam finals.
The Canadian's victory brings back memories of 1999 when Serene Williams – then 17 – trounced Martina Hingis by then 18 years.
Raducano who recently sat her A-Levels before appearing at Wimbledon will give a show like no other at Flushing Meadows.
Since the U.S Open kicked off, she has won 18 consecutive matches.
Speaking to the press, she is unbelievably excited sailing all the way to the finals.
"Honestly, the time here in New York has gone so fast. I've just been taking care of each day and three weeks later I'm in the final. I can't actually believe it," Sky Sports quotes her.
The British player cannot thank her supporters and team enough for their solid support all through.
"Today I wasn't thinking about anyone else except for myself. While I have the moment, I want to thank my team and the LTA, and everyone at home for all their support.
"Since I've been here from the first round of the quallies, I've had unbelievable support."
With all eyes now trained on her, she confesses that she does not feel the pressure because she is a qualifier.
Beating Sakkari was a huge achievement for Raducanu especially with her strong start in the game.
The Grand Slam final is her biggest test as she awaits her installation as British world number one player next week.
Fernandez is ready for the show.