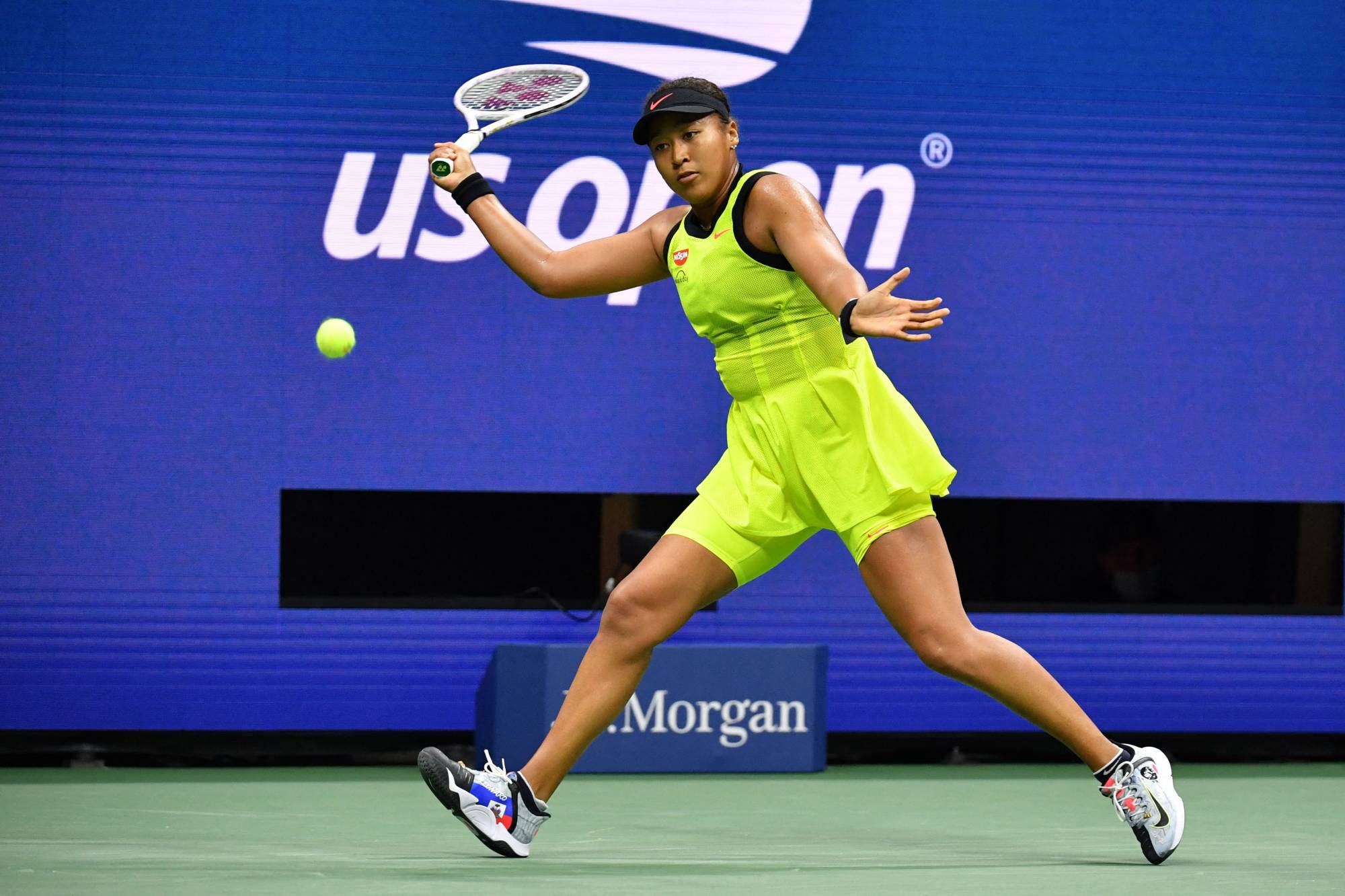 When Naomi Osaka recently lost to World number 73 Canadian tennis player Leylah Fernandez, she was devastated.
The 18-year-old Canadian thrashed Osaka despite never having played in the Grand Slam.
It was a big deal for Osaka whose tennis tide seems to be on the rocks and waning by the day. Her loss to the seedless tennis player is part of the reason why she is contemplating laying off a little bit in tennis.
Osaka Break From Tennis
The 23-year-old Japanese tennis star says the 5-7, 7-6 (2), 6-4 thrashing at Flushing Meadows in the U.S Open 2021 by Fernandez is not normal at all.
The third-round defeat in the U.S Open comes with a barrage of mixed feelings for Osaka. All she wants now is to take a break from tennis and figure this out.
"I feel like for me, recently, when I win, I don't feel happy, I feel more like a relief. And then when I lose, I feel very sad," she told the press after the match.
Full of emotions, Osaka opined that she is at a point in life caught up between a rock and hard place wondering what to do.
Adding that she doesn't know when she will play her next match, she offered, "I think I'm going to take a break from playing for a while."
This was the culmination of Osaka's troubled tennis career.
Western & Southern Open Loss
In August, Osaka suffered a humiliating defeat from Jil Teichmann in the Western & Southern Open. Jil thrashed Osaka 3-6 6-3 6-3 on the court.
Speaking of her loss, she said that she did her best and would sleep comfortably at night.
The Western & Southern Open was her first major appearance this year after her withdrawal from French Open early in the year.
While explaining why she opted to walk away from French Open, she said that her mental health is at stake.
The four-time Grand Slam titles winner stayed off the court in Wimbledon in what she described as a personal decision.
She would later explain that the break made her feel confident and trust her skills. She added there were moments when she doubted herself.
"I put myself in this position by choosing not to play that many tournaments, so, yeah, just feeling more comfortable with it, feeling more confident in myself, as well, because I feel like there were times where I was doubting myself."
Osaka Battle With Depression
Her decision to stay out of the French Open in the second round and in Wimbledon was the culmination of a three-year journey with depression.
She also confessed to battling anxiety episodes before meeting the media which topped to her depression. Now, the losses she suffered in the last months are pushing her to the edge.
Why Tennis Losses Makes Players Miserable
It is not uncommon for tennis players to battle losses. Players and coaches have in the past spoken of the sadness and loneliness that accompanies games.
In such an event that they suffer a defeat, their mental health takes a bad beating. It deteriorates with time if they do not get professional help.
Mardy Fish, a former tennis star player, and Davis Cup captain shares how he lost himself nine years ago in New York. He was just about to play Roger Federer but he couldn't.
Anxiety ate him up and he sobbed in his car while seeking comfort in calling his wife Stacey.
Mardy says with Stacey's help, he would never have made it through. He cites the major problem as 'tennis players being trained never to show weakness or fear'. This always comes with any game and bottling it up sparks anxiety.
At 39, he mentors other tennis players based on his experience with mental health when he was a tennis player.
He battled threatening anxiety episodes after pulling out of the New York match. He spent months on therapy and medication.
"The reason why I'm so vocal or open about it now is that I didn't have that success story to lean on when I was going through it," he said.
Sympathizing With Osaka Intended Break From Tennis
So, when Osaka plaintively announced her intention to take a break from tennis amid sobs, Fish understood it all.
He sympathized with the No.3 seed and seconded her decision to do whatever makes her happy.
"She doesn't have to hit another tennis ball the rest of her life, and if that makes her happy, that's what she should do. I think she would regret that, but it's whatever makes her want to get up in the morning and be happy. And whatever she's been doing for the last couple months, or however long it's been, is not doing that for her right now. So hopefully she finds peace and comfort."