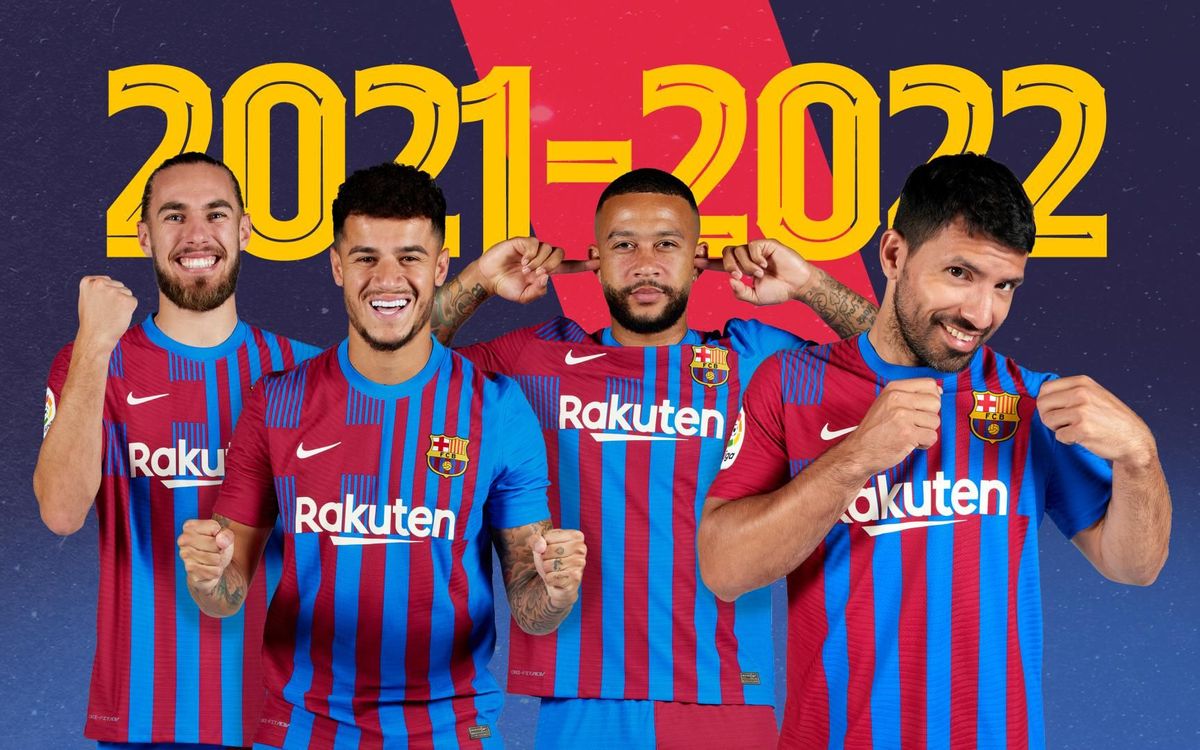 The Covid-19 pandemic brought everything to a halt in footballing world, but now fans have resumed and the atmosphere is being felt, however what is not normal, is the start of FC Barcelona of their the domestic season.
After a triumphant 2014/15 season, the Blaugrana have only tasted failure at the European stage.
In spite of that, their domestic record has been impressive in hindsight. Despite finishing third last season, the Catalans were well and truly in the race.
This time around, however, they have an array of problems that only signal the worse from where they stand right now.
Barcelona, in general, is seen as a club that is fairly hard to adapt quickly for a new player.
From Luis Suarez and Frenkie De Jong to Antoine Griezmann – all these players have struggled in the first phase in the recent years.
Keeping this in mind, it might be too much to ask things from the new signings this early. On the other hand, multiple departures have only accentuated expectations upon the arrival – hence making new signings a part of the discussion.
Apart from Memphis Depay, no other signing has had a mentionable moment so far. Luuk De Jong's addition has raised more questions than answers, and something similar has happened with Eric Garcia.
Sergio Aguero's case is a bit different as he has not played a single game yet. However, in a team that is struggling fundamentally, there's only a limited things that a center forward can change.
Young players are out of equation in this regard. Yusuf Demir has shown signs of promise, but is yet to develop into a consistent and resolute performer.
Since the newcomers have made a huge chunk of the squad so far, their transition period has also significantly contributed to Barcelona's struggles.
2. Switch in gameplay
Barcelona have always stood as a team tied with a peculiar football philosophy. In their peak years under Pep Guardiola, the Catalan side set an impeccable landmark with their possessional football.
Every single manager since then has been adamant about preserving the style of play. However, Koeman's side have hinted a swing in another direction in recent fixtures.
Luuk De Jong, in addition to brilliant on-air players like Ronald Araujo and Gerard Pique, is focused to get results. FC Barcelona were reliant on crosses from midfield to get the equalizer against Granada, and followed a similar approach against Cadiz.
Ronald Koeman has publicly agreed upon doing things with the "resources" he has, agreeing the team is not suited for tiki taka anymore.
First things first, FC Barcelona do not seem to have the perfect set up to follow this brand of football either. A lot of crosses from wide and midfield have resulted in mere unsuccessful ones.
The alternative approach has definitely been ineffective so far, as a result, establishing itself as a part of the turmoil.
3. Lack of vertical play
Gone are the days whenever FC Barcelona were limited to draws, they'd dominate every other attacking metric except the goals.
Cadiz managed more shots on goal than FC Barcelona, and accumulated more expected goals (xG) in the 0-0 draw. Looking at the cumulative statistics from the first five matches signal the same – Barcelona are not as vertical, neither create many chances.
Nine points from five matches is not the only metric that puts FC Barcelona in the mid table position. The club are currently at the seventh position in terms of xG accumulated in the first five games.
Not only does this show their lack of quality when it comes to creating shots, it further opens up another point of discussion.
The La Liga giants have actually scored less than seven teams in the Spanish top-flight despite outscoring their xG. In addition to lack of verticality leading to lack of xG accumulation, the Blaugrana lag in terms of conversion.
4. Crucial players missing out due to injury
In addition to permanently missing their key players from last season, injuries have dented Barcelona's start this season.
Ansu Fati, the newly crowned no. 10, is yet to make an appearance this season. As is the case with Ousmane Dembele, who limped mid-way off France's European Championship journey. These two, on their days, have proven to be sparks to land wins at Camp Nou.
Similarly, FC Barcelona are now without Martin Braithwaite, Jordi Alba, Alejandro Balde, and Pedri on the pitch.
It is always debated whether Braithwaite's talent suits Barcelona or not, yet he has been one of the most pushing players on the pitch.
As a no. 9 who can dart into spaces in the box, his absence, especially off the bench, has affected a lot.
Full-backs Jordi Alba and young Balde's absence has in turn resorted Koeman to use Sergino Dest as a makeshift left-back.
As was seen against Cadiz, Dest is not as influential from the left and will require the original position to hit the mark. Although Pedri's injury is minor, his absence in the middle of the pitch has been obvious in the last two occasions. Overall, missing these players have been one of the major causes to Barcelona's sluggish run.
5. Losing two best players of the squad in the same window
Despite being a free agent in July, Lionel Messi was bound to stay in FC Barcelona until the very last moment.
After enjoying a hard-fought Copa America glory with Argentina, he was expected to return and continue carrying the club on his shoulders yet again.
However, things took a turn for the worse, and Barcelona's problems ended up taking over. Not only did the club fail in registering Messi, but also ended up losing Antoine Griezmann to Atletico Madrid in the dying moments of the transfer window.
The duo has been instrumental in bringing success – any that came at the Camp Nou ever since 2019/20 – with the Frenchman being more influential in his second season. Messi and Griezmann shared 43 goals between them last season, with 16 assists.
Losing Messi's individual brilliance, one that is likely to win you matches more than any other player's, in itself is a huge loss. On top of that, not holding on to Griezmann, a figure that has had experience with Atletico Madrid in being the match winner has come back to haunt the club.