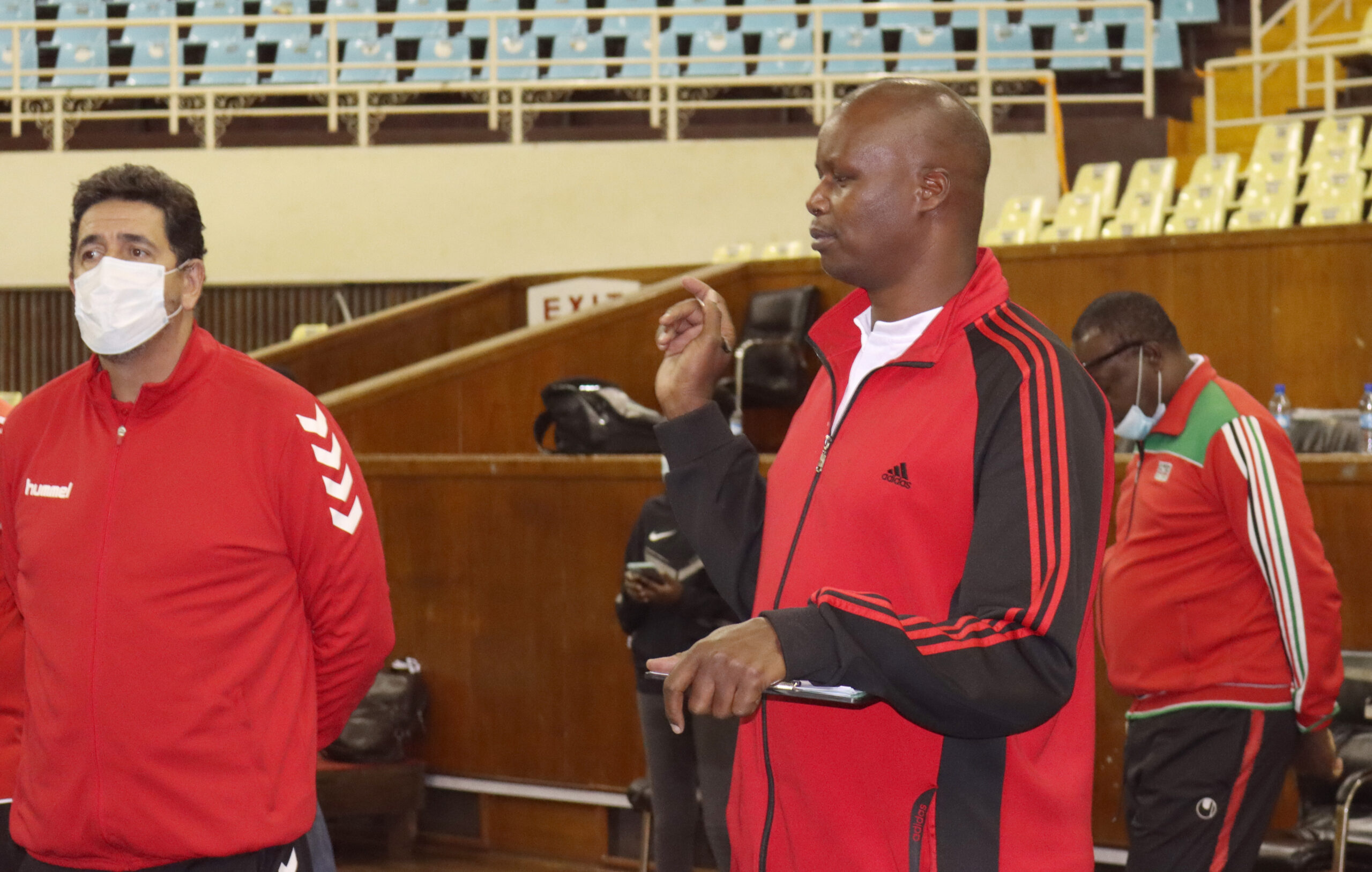 Kenya's national women volleyball team head coach Paul Bitok has named his final squad of 12 that will represent the country at next month's Tokyo Olympics. The tactician had 14 players in camp and due to the regulations from FIVB on the Olympics, he had to drop two, different from other tournaments where teams are allowed to have 14 players.
Middle blocker Violet Makuto and libero Elizabeth Wanyama have been dropped from the squad, but Bitok has left the door open in case anything happens, especially during these COVID-19 times.
"The deadline for registration by FIVB is July 5 so we will look at the next few days and see what happens. Injuries might come in or even performance related reasons, so we will still need to look at the final list," the tactician said.
So fine were the selection margins that the coach had to use data to explain why he had to drop the two. The players have been ranked in percentages during training and several warm up matches to ensure that only those whose statistics are on top make the final team.
"It has been very difficult to name this squad. Everyone has given their best in training and getting a way to separate and drop two has been tricky. We have used the percentages from their performances and this explains to them easily why they had to be left behind," said the coach.
Bitok's squad will be largely the same that secured qualification with a good balance of youth and experience. Joy Luseneka will partner with experienced Jane Wacu in the setting department in what will be a key area in the coach's game plans.
Outside hitter Sharon Chepchumba will be another key player for Bitok's squad, the youngster having risen through the ranks to be one of the most dependable Malkia Strikers players.
The team has been in camp over the last two months. They were scheduled to travel to Brazil for a five-week training camp prior to the Olympics, but the same was cancelled due to COVID-19 concerns.
But, they have been training at the Moi Sports Centre Kasarani with the help of four Brazilian coaches.
"It was really sad that we couldn't go to Brazil but we understand the circumstances. The good thing is that we have had the Brazilian coaches training with us and they have been of massive help. They have brought in a different style of training and playing. They have simply brought the Brazilian culture to Kenya," Bitok said.
He added; "Brazil is one of the best countries in volleyball and having them share their expertise and experience has been huge for us. I feel that we are now better prepared. I only hope we can have some few friendly matches to test ourselves because that is what we have been missing."
The team travels to Japan in the next two weeks where they will have a pre-Olympic camp in Kurume City before heading to Tokyo. In the Olympics, Kenya are in Pool 'A' alongside hosts Japan, Serbia, Brazil, Korea and Dominican Republic.
The tactician hopes they can secure at least one or two friendly games in Kurume before they head to the Olympics proper. He remains confident that his team can cause an upset among the giants at the Olympic Games.
"Looking at how the team is prepared and how excited we are to play, I believe we can win at least one game. We will cause an upset and my target is to see the team qualify through to the round of 16. It is tough but achievable and the players want to make that piece of history," added the coach.
Meanwhile, skipper Mercy Moim is also optimistic they will do well in Tokyo.
"We have trained really well with maximum concentration and everyone is psyched. We know it is not going to be easy but we have all put our efforts to ensure that we will compete and win," said Moim.
Malkia Strikers final squad:
Left attackers: Mercy Moim, Noelle Murambi, Pamela Chepkurui, Leonida Kasaya.
Middle blockers: Edith Wisa, Lorine Chebet, Gladys Ekaru
Opposite hitters: Sharon Chepchumba, Immaculate Chemutai
Setters: Jane Wacu, Joy Luseneka
Libero: Aggripina Kundu