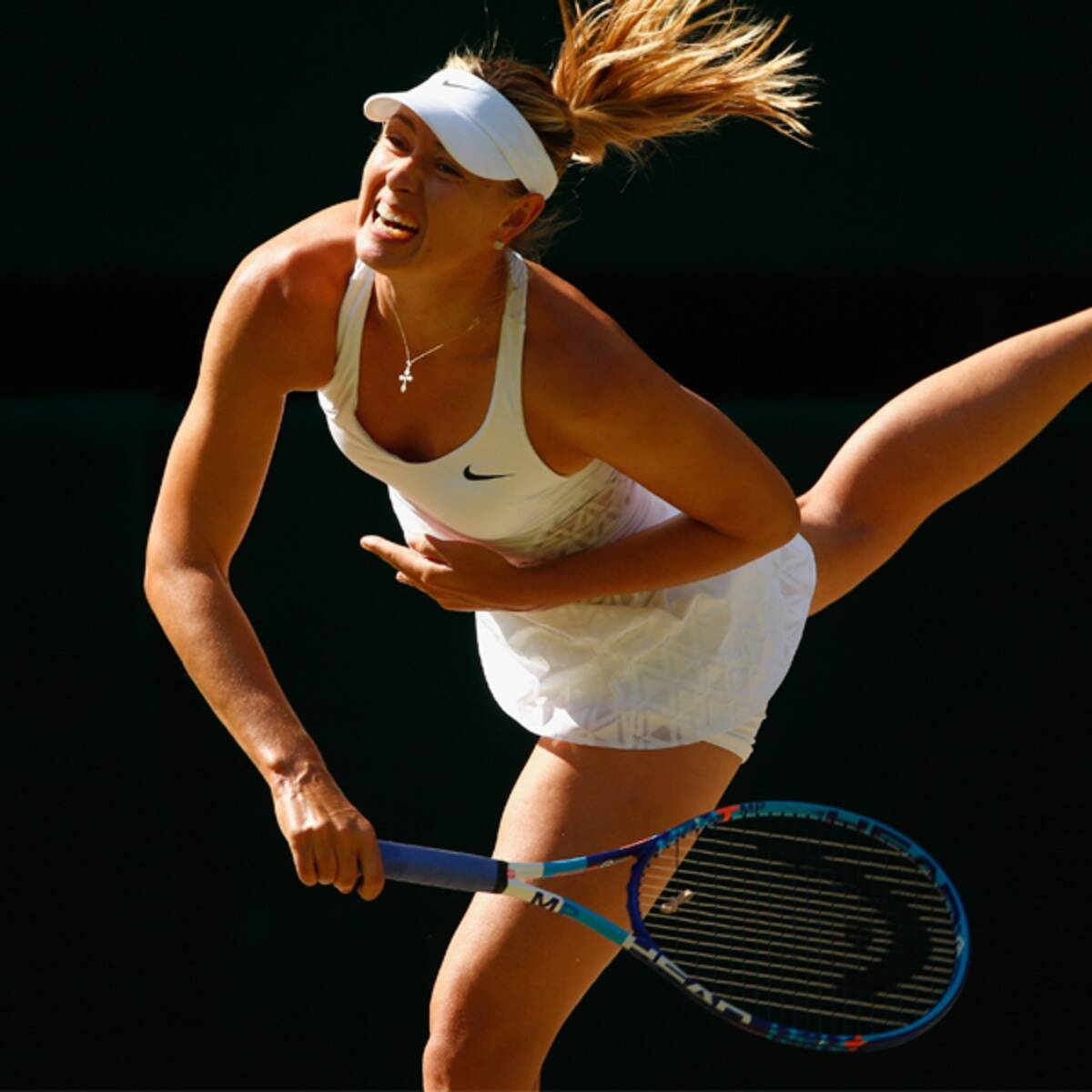 Maria Sharapova: Biography
Maria Yuryevna Sharapova is a Russian former Tennis player. She was born in the year 1987 on the 19
th
of April in Nyagan, Russia. Her parents are Yuri Sharapova and Yelena.
Maria played under the banner of Russia with the Women's Tennis Association. She later became a permanent United States resident in 1994. She attracted the attention of Czech-born American tennis star Martina Navratilova who suggested that Sharapova and the father move to Florida where she earned a scholarship to a tennis academy.
She is celebrated for her process in the tennis field having competed on the WTA Tour from 2001 to 2020 and had been ranked world no.1 in singles on 5 separate occasions for a total of 21 weeks.
Sharapova is an Olympic Medalist and she got this title after she won a silver medal in Women's Singles at the 2012 Summer Olympics in London.
She has won 5 Grand Slam titles. The first won Grand Slam was acquired after she defeated Serena Williams in the final at Wimbledon in the year 2004.
In 2008, Sharapova was unfortunately diagnosed with a torn rotator cuff injury that needed effective surgery. She made a comeback to the court in mid-2009. Within the next two seasons, she managed to claim several WTA titles.
In March 2016, Maria revealed that she had taken a heart medication that had been added to the World Anti-Doping Agency's list of banned substances during the Australian Open earlier that year. This resulted in her suspension from tennis three months later by the International Tennis Federation.
The suspension was reduced to 15 months after she applied for an appeal. She returned to the WTA in April 2017. However, she suffered injuries thus struggling to regain her course.
Sharapova announced her retirement in 2020.
Maria Sharapova: Net worth
Maria Sharapova is definitely one of those who bag whooping cash in terms of salary and endorsements whereby in the year 2020, Forbes ranked Sharapova at the 87th position on its list of wealthiest self-made women. Her estimated net worth by the publication is $200 million.
She was once the highest-paid female athlete in the world for 11 consecutive years.
Maria Sharapova: Endorsements
Maria's earnings from endorsements have reportedly outshined her total earnings on the tennis court. These endorsements were triggered by her Grand Slam wins.
In 2019 according to Forbes, she bagged $1 million worth prize money and $6 million for endorsements.
"She currently has deals with Nike, Porsche, Evian and Head, according to the report."
With Nike, Maria launched the Nike Maria Sharapova Collection.
She endorsed Motorola mobile phone Company, signed a contract with Land Rover and Canon, as well as the brand Tag Heuer and jeweller Tiffany and Co.
Maria Sharapova: Salary
According to Forbes, Sharapova earned an estimate of $325 million per career, whose breakdown is 38 million prize money and 287 million income from sponsors and business.
Maria Sharapova: Business Ventures
Sharapova has invested in several business ventures, including a candy business dubbed
Sugarpova
which garnered sales worth $20 million in the year 2019. She owns 100% of the brand.
She also invested in a fast-growing sunscreen brand named Supergoop in 2014 and has ownership of roughly 10% of the company.
Maria Sharapova: Foundations and Charity Work
Maria has a foundation that launched a $210,000 scholarship program for students from Chernobyl affected areas of Belarus.
Her love and respect for humanity also got her to become a Goodwill Ambassador for the United Nations Development (UNDP) and therefore donated $100,000 to Chernobyl-related projects.
"Some portion of money from Sugarpova goes to the Maria Sharapova Foundation.
Sharapova also donated $250,000 to UNDP projects recently."
Maria Sharapova: Family 
The tennis icon is engaged to a British businessman named Alexander Gilkes. Their love affair was revealed to the public in the year 2018 by Maria herself via her
Instagram
social media handle.
Maria Sharapova: Assets and Lifestyle
Sharapova has a collection of cars; Range Rovers and Porsche as well as posh houses, one being the Los Angeles Sun-Drenched home and another one which has a basement, Bowling Alley.
She has a list of hobbies which include modelling, workout, Yoga, music and fashion.
Maria Sharapova: Social Media
 Maria has managed to pull a massive following on social media whereby she a verified Instagram account that has 4.1 million followers.
She also has a Twitter account which has 8.5 million followers. She goes by the byline Maria Sharapova on both handles.