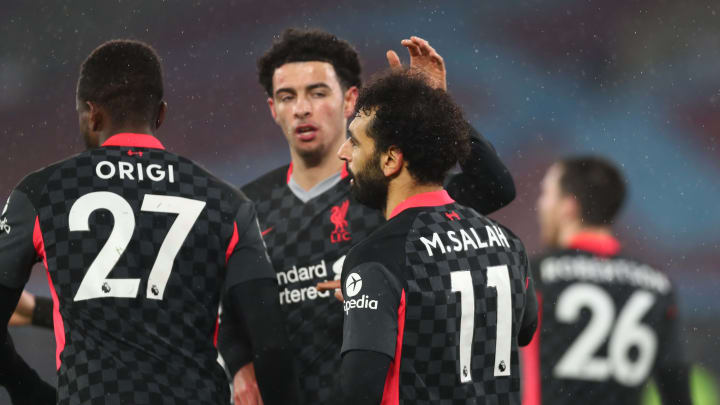 Premier League champions kept the title race very much alive as they hammered West Ham United 3 1 in their Sunday clash.
The Reds controlled the game in the first half but were unable to carve out clear cut chances to threaten the hosts.
Manager Jurgen Klopp introduced homegrown talent Curtis Jones in the midfield area and made an impact for the visitors.
The midfielder passed to Mohamed Salah in the right-hand side of the box and the Egyptian finished off in a sublime fashion.
The first goal was enough to give 2018 UEFA Champions League winners revived hope and impetus to push and pressure more.
Salah added his second of the game in the 68th minute as former Bayern Munich winger Xherdan Shaqiri fed the 28-year-old wide man who slipped past Lukasz Fabianski with his preferred left foot.
Dutch international Georginio Wijnaldum put the icing on the cake courtesy of substitute Roberto Firmino assist.
However, the game was not over as Craig Dawson snatched a clean sheet from Liverpool goalkeeper Alisson Becker as he closed from close range.
The results mean that Liverpool now sit in the third spot, four points log leaders Manchester City who have a game in hand and just a point behind manager Ole Gunnar Solkjaer's Manchester United with the same number of games played.
Man of the match Salah was under lots of pressure as the burdens of getting goals were on his, with Divock Origi barely making any breakthroughs.
With Senegal international Sadio Mane out injured, Salah was the key man to look to for goals but was unable to make an impact as Liverpool's midfield struggled to get him on the ball.
Nevertheless, the former AS Roma player managed to score twice as he looked to regain sharpness upfront with the absence of ex-Southampton man Mane.