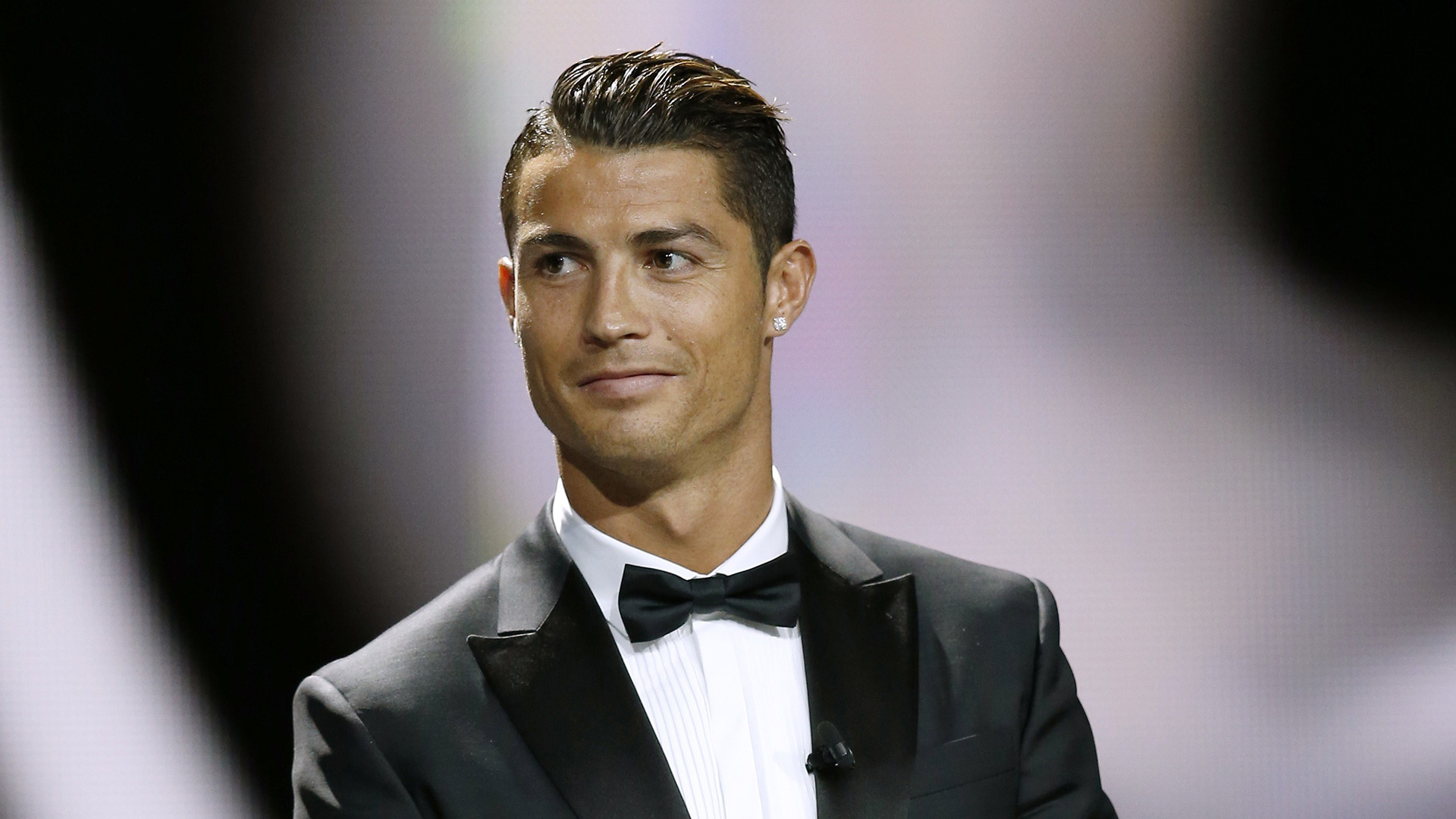 Cristiano Ronaldo: Biography and Football
Cristiano Ronaldo Dos Santos Aveiro is a household name in football that needs no further introduction.
Born on February 5 1985, Cristiano Ronaldo is one of the greatest footballers that has graced the game and has achieved the pinnacle of a football star.
Cristiano Ronaldo is a Portuguese professional footballer who plays as a forward for Serie A giants Juventus in Italy and is the captain of his native country.
CR7, as he is widely known, has set and broken records and is hailed as the best player ever to tale part in the sport.
He holds numerous record with the latest being the top scorer in football history with over 760 goals to his name.
Ronaldo has clinched the Ballon d'Or award five times, one short of his rival Lionel Messi and four European Golden Shoes, a remarkable host of accolades for a European player.
Cristiano Ronaldo: Family
Cristiano Ronaldo has not only achieved football goals but relationship goals as well. On 17th June 2010, Ronaldo became a father to son Cristiano Jr., born in the United States.
Five years later he ended his relationship with Russian model Irina Shayk, who later dates actor Bradley Cooper for four years.
Two years afterwards, Ronaldo became a father to twins, daughter Eva and son Mateo, born on 8 June 2017 in the United States.
At the moment he is in a relationship with Spanish model Georgina Rodríguez, who bore to him a daughter Alana Martina, on 12 November 2017
Cristiano Ronaldo: Networth
Last year, Forbes ranked Cristiano Ronaldo as the second-highest-paid soccer player in the world, with an earning of  $117 million – $70 million in gross salary from Juventus and $47 million in endorsements.
Argentine international Messi topped the list with an earning of $126 million. It was the second time consecutively that Ronaldo came second in the pecking order, losing out to Barca captain Messi.
Also last year, it was reported that the ex-Galacticos striker bagged $109 million and his net worth was $450 million.
When Ronaldo joined Juventus in 2018 in a four-year deal with the Old Lady, the former Manchester United man made $108 million—$61 million in salary annually and another $47 million from endorsements.
Within just 24 hours of release, Juventus football club sold 520,000 Ronaldo jerseys worth over $60 million.
According to Celebrity Net Worth, the former Real Madrid forward's net worth is estimated to around t$500 million.
Cristiano Ronaldo: Business Interests
Cristiano Ronaldo has not only made a name for himself on but also off the pitch. He means business on and off the pitch.
Ronaldo has a lifetime partnership with an American footwear manufacturing company Nike Inc.
He first struck the deal with the company back in 2003 signing a four-year contract with them and was paid $5.09 million.
Ronaldo and Nike renewed contract agreement in 2010, with the corporation guaranteeing him an $8.05 million annual salary.
From 2016, their partnership has continued at $30 million yearly.
He shares the same fortune with former NBA superstar Michael Jordan and Los Angeles Lakers of the National Basketball Association player Lebron James, the only other two elite athletes with similar deals.
As an ambitious brand in the business market, he has over 31 partnership deals and works with companies such as Herbalife Nutrition, KFC, American Tourister, and Tag Heuer.
In the fashion industry, Ronaldo has a clothing line, CR7, which his son models children clothes.
In 2017, the fashion aficionado was spotted wearing a $500,000 Rolex watch – the most expensive the company has ever made when he attended a conference in Dubai.
In the hospitality industry, he owns hotels under the CR7 Line brand through the Pestana Lifestyle Hotels.
Forbes believes the Portuguese is looking to widen his hotel scope in South America with Brazil as the investment destination.
For every brand post on his social media accounts, the footballing legend earns around $750,000.
He is also the most followed athlete on social media with close to 400 million total followers.
Cristiano Ronaldo: Assets and Lifestyle
Ronaldo is a big fan of royal cars as well as supercars.
 He drives a Lamborghini Aventador worth $300,000.
He also owns a Maserati, Bentley, Porshe and Mercedes.
He added a $360,000 Rolls Royce to his 'toy' collection in 2019.
One of the most expensive cars in his collection is a Bugatti Chiron and Bugatti Veyron, worth $2 million, the same price as an Aston Martin DB9 which he has in his garage.
He also owns a private jet.
Ronaldo has a villa in Madrid worth $6.2 million. It has a fully-equipped gym and outdoor swimming pool.