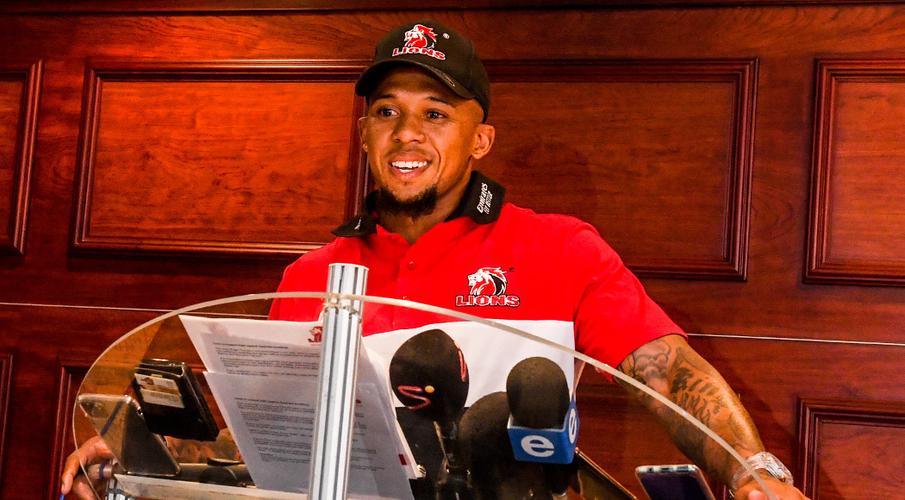 Springbok flyhalf Elton Jantjies will captain a new-look Lions team against the formidable Jaguares in their first Super Rugby fixture of 2020.
The match kicks off at 1 am on Sunday morning (SA time) in the Argentinean capital of Buenos Aires.
Included in the Lions travelling squad were a number of new faces, including the experienced former Springbok prop Jannie du Plessis, who is set to make his first Super Rugby appearance since 2015.
The Jaguares are loaded with Test players, who helped the Argentinean team to their first Vodacom Super Rugby final in 2019. The visitors from Johannesburg finished in ninth place in the overall standings last year.
The Lions won five of their last six Super Rugby games against the Jaguares, including their last three in a row. However, the Jaguares have won their last six home games in succession, conceding an average of just 13 points per game across that span.
Meanwhile, the visitors will be hoping to continue their streak of winning their previous four opening weekend matches.
Jantjies said: "The Jaguares are a formidable team at home and they will be determined to repeat last year's great form. We have an exciting, new-look team that will be eager to show what we can do."
Santiago Medrano, Pumas and Jaguares prop, said: "We saw the friendly they played against the Vodacom Bulls and we know all about the Emirates Lions' scrum. They have a very heavy and strong pack – it will be a very physical game."
The teams:
Lions squad: Hacjivah Dayimani, Jannie du Plessis, Jan-Henning Campher, Pieter Jansen, Len Massyn, Marvin Orie, Carlu Sadie, Marnus Schoeman, Ruben Schoeman, Sti Sithole, Dylan Smith, Vincent Tshituka, Wilhelm van der Sluys, Frans van Wyk, Ruan Vermaak, Tyrone Green, Elton Jantjies (captain), Dan Kriel, Duncan Matthews, Manuel Rass, Shaun Reynolds, Courtnall Skosan, Tiaan Swanepoel, Morne van den Berg, Andre Warner. –
In partnership with ANA and Sports Leo