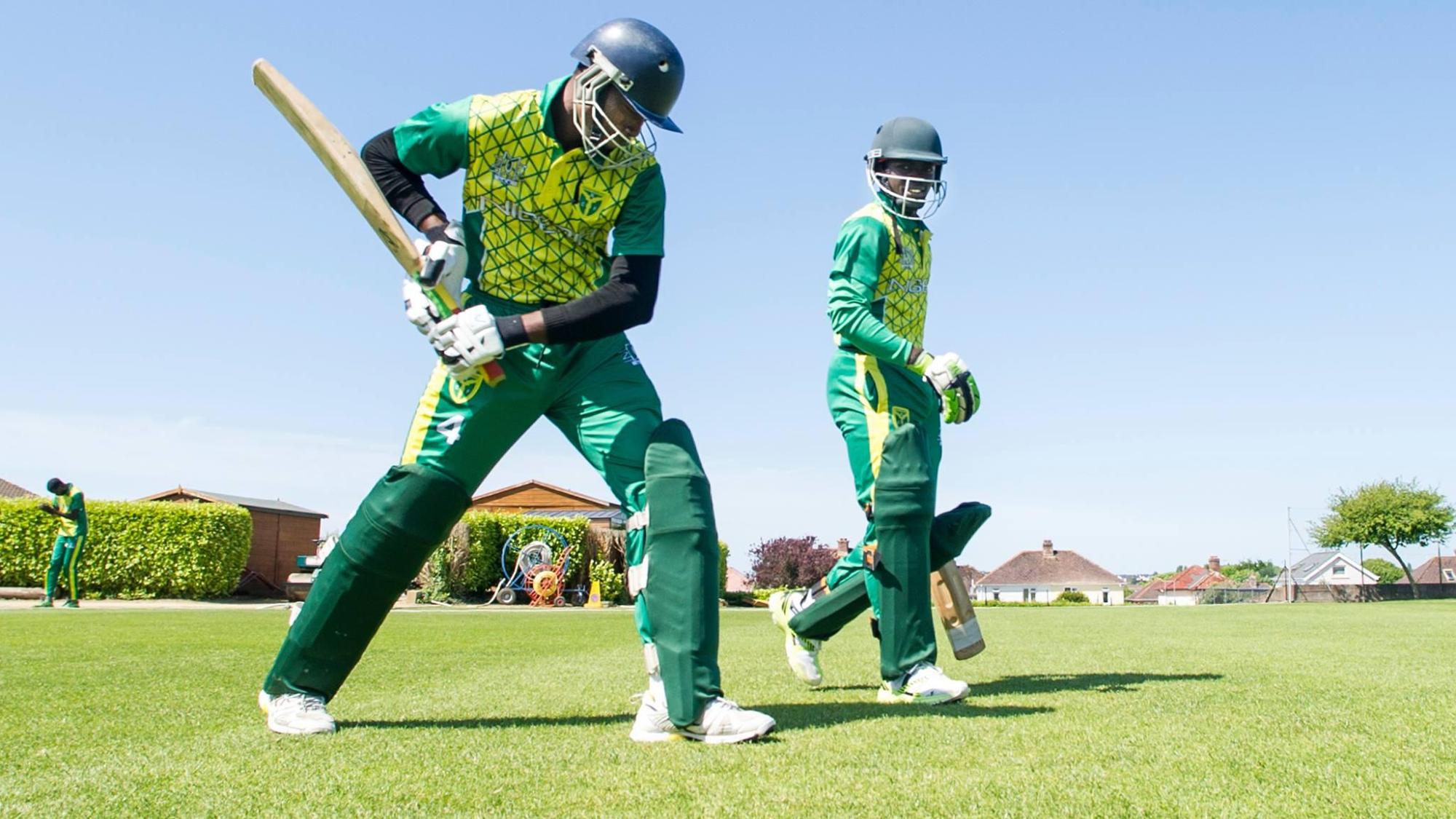 Nigeria surprised many by qualifying for the ICC Men's T20 World Cup Qualifier and will be keen to make a statement again, this time on the global stage against Jersey in Abu Dhabi on Saturday.
Having only made their T20I debut earlier this year, during the ICC Men's T20 World Cup Africa Region Final, Nigeria come into this tournament very much the underdogs.
Their young squad – six of their 15 players are under the age of 20 – will not be worried, though, and they will doubtless be looking to cause an upset or two along the way.
At 37th place in the  ICC Men's T20I Team Rankings, Nigeria are the lowest-ranked team in the tournament.
Nigeria qualified for the tournament by virtue of finishing third in the T20 World Cup Africa Region Final.
While initially, only the top-two progressed, Zimbabwe's exclusion from the Qualifier meant Nigeria joined Namibia and Kenya on the plane to the UAE.
Nigeria have never reached a T20 World Cup before and his will be their first T20 World Cup.
Their key player is Ademola Onikoyi and Nigeria's captain is also a vital cog the batting line-up.
His 49 against Ghana, scored from only 35 balls and with four sixes, is the closest a Nigerian batsman has got to registering a maiden T20I half-century.
Another to watch is Sylvester Okpe, who was named the vice-captain for the tournament despite being just 18.
Okpe was Player of the Tournament at the ICC Under-19 Cricket World Cup Africa Qualifier, as he led Nigeria to a shock qualification for the ICC Men's Under-19 Cricket World Cup 2020.
His nine wickets and 111 runs were just as crucial as his leadership skills, as his side went undefeated through their five matches.
Squad: Ademola Onikoyi (c), Abiodun Abioye, Sesan Adedeji, Vincent Adewoye, Daniel Ajekun, Chima Akachukwu, Yusuf Gershon, Daniel Gim, Segun Ogundipe, Isaac Okpe, Sylvester Okpe, Chimezie Onwizilike, Leke Oyede, Sulaimon Runsewe, Mohameed Taiwo.
In partnership with ANA and Sports Leo