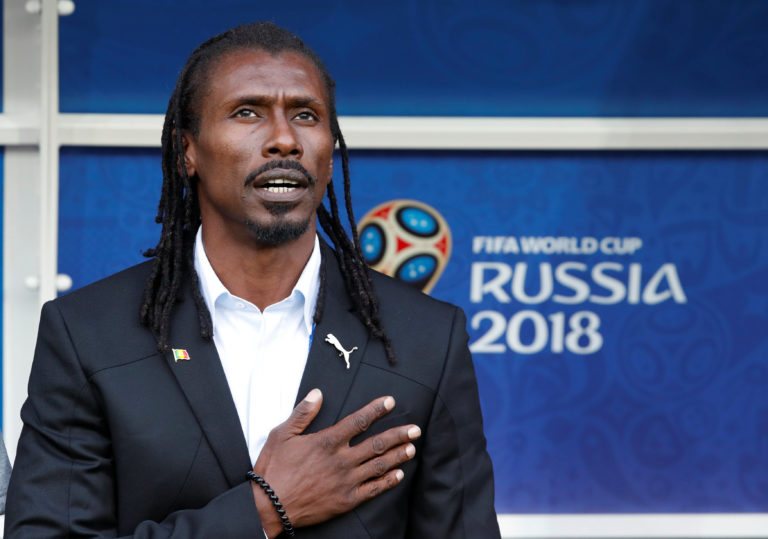 Senegal coach Aliou Cisse says his side will adopt a match-by-match approach at the Africa Cup of Nations Egypt 2019 with the aim to do better than the quarterfinals outing at the last edition in Gabon in 2017.
Cisse is one of few coaches who will be making back-to-back appearances, from the last time. Senegal are in Group C with Algeria, Kenya and Tanzania.
ALSO READ:
Talking about the challenges Cisse told CAFOnline: "It is a balanced group for my team. Currently, there are no more small or big teams.
"All qualified teams will be in Egypt to fight and try to achieve the best possible result.  We cannot underestimate Kenya and Tanzania despite their status. We must prepare well to make sure we are ready for any challenges."
Senegal's clash with Algeria will be the third time in a row. How will they prepare for it?
"As fate would have it, it is the third consecutive time that we will play Algeria at the group stage. We played against each other in 2015 (Equatorial Guinea), 2017 (Gabon), and in Egypt, our paths will cross again.
"It is a long history between the two teams. Algeria have improved with the arrival of Djamel Belmadi, who is my friend. We grew up in the same neighbourhood in Paris. It will be a great battle.
"Senegal and Algeria are the favourites of this group, but Kenya and Tanzania should not be underestimated. I can tell you, Senegal is not afraid of any team today."
Asked what targets he has set for his team, Cisse replied: "We will take it game-by-game because we know that anything can happen.
"It is true that we are one of the favourites, but to reach that level we will have to beat everyone, and it will begin with Tanzania on Sunday. We must focus on our abilities and not think of our opponents."
In partnership with ANA and Mediapix