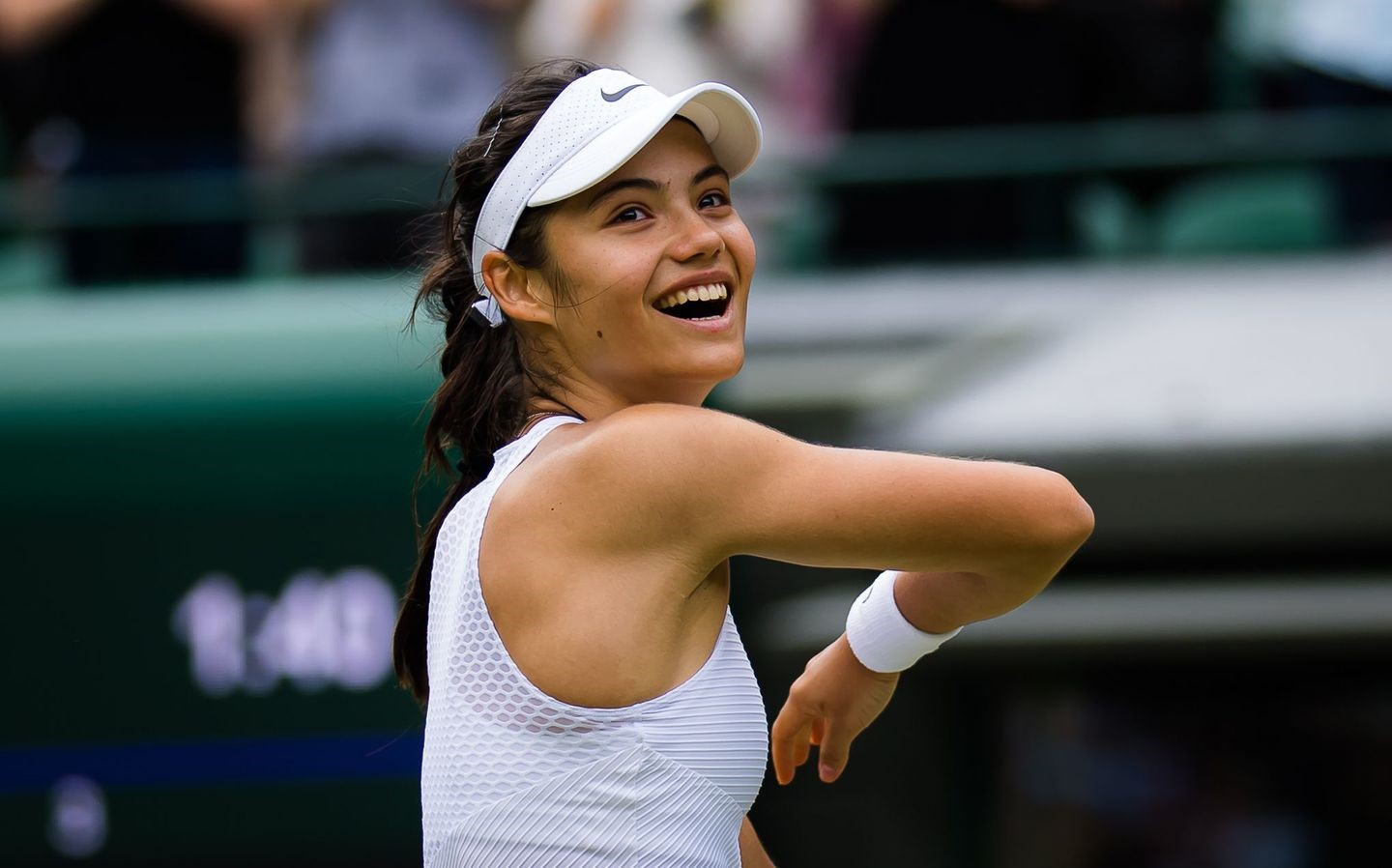 British tennis star Emma Raducanu has confirmed that she will not be returning to action court in December as earlier planned.
The former US Open champion was unable to provide organizers with a guarantee that she would be fit for the Macau exhibition tournament.
A representative for her management said that she couldn't guarantee her appearance for the tournament despite a push by the organizers for her to commit.
However, Raducanu according to her team was eager to play in Macau but she was still re-evaluating her physical for weeks before.
She has been unable to build any sort of proper hitting hours on court yet, although there are still nearly seven weeks to go before everything kicks off again.
Raducanu is yet to assemble any kind of a bespoke tennis team around her in terms of a coach, physio or fitness trainer since parting with German Sebastian Sachs earlier in the summer.
In the two years since turning professional, Raducanu has gone through five coaches, and her agent Max Eisenbud asserts that this trend is unlikely to change.
Despite her remarkable victory at the 2021 US Open, where she clinched her first Grand Slam title at just 18 years old by defeating Canadian tennis star Leylah Fernandes, Raducanu promptly parted ways with coach Andrew Richardson.
Unfortunately, she hasn't secured a win in any WTA event since, a situation attributed by tennis pundits to her perceived indecision in selecting and retaining coaches.
Notably, Torben Beltz, Sebastian Sachs, Nigel Sears, and Dmitry Tursunov have all had brief coaching stints with Raducanu.
The British-born tennis star, who hails from Canada, has faced criticism for her coach turnover strategy. Despite the scrutiny, her agency maintains that there are no imminent changes to this approach in Raducanu's coaching journey.
In an interview with Tennis Podcast, Eisenbud mentioned that, given her age, switching instructors after a short period of time is typical. He continued by saying that Raducanu and her parents must live with it.
"The coaching situation, right or wrong, and this is something that her dad and Emma pretty much control on all the coaching stuff, that has been their philosophy all the way up through the juniors," Eisenbud remarked.
"They never had coaches for a long time. You've probably heard of that. For them, that is calm waters, having a coach for five months and going on to someone else. That is not traditional and not the norm for most to win a Grand Slam and change your coach," he added.
Raducanu recently explained why she doesn't stay for long with her tennis coaches. Since her US Open win in 2021, Raducanu has had five tennis coaches, and she explains that her personality is to blame for all this.
She says that her thought-provoking and demanding questions explain why she has had a lot of coaches in just two years on tour.
The 20-year-old and Sebastian Sachs who was her fifth coach split up in June 2023.
She said in an interview with BBC Radio 4 Today show that most of her coaches couldn't keep up with her questions. They end up falling off the way.
"I ask a lot of questions of my coaches. On certain occasions, they haven't been able to keep up with the questions I've asked them and maybe that's why they don't follow through.
"It's something I've always done. I keep provoking and asking questions to the coaches and challenging their thinking as well. I'm not someone you can tell me what to do and I will do it. I need to understand why and then I will do it," she said.
Emma Raducanu Coaches
Raducanu's coaching journey started with Nigel Sears, who resigned as her coach before their Wimbledon run in July 2021. Following that, Andrew Richardson guided her to victory at Flushing Meadows.
In November 2021, Torben Beltz took over as her coach but resigned in April 2022. He was succeeded by Dimitri Tursunov but this move sparked controversy since the British tennis player picked Tursunov, a Russian, at the height of Russia's invasion of Ukraine.
It is then that she picked Sachs but cut ties shortly thereafter. Her agent Max Eisenbud while speaking on Tennis Podcast in the past said that at her age, it is normal to have different coaches after a short while.