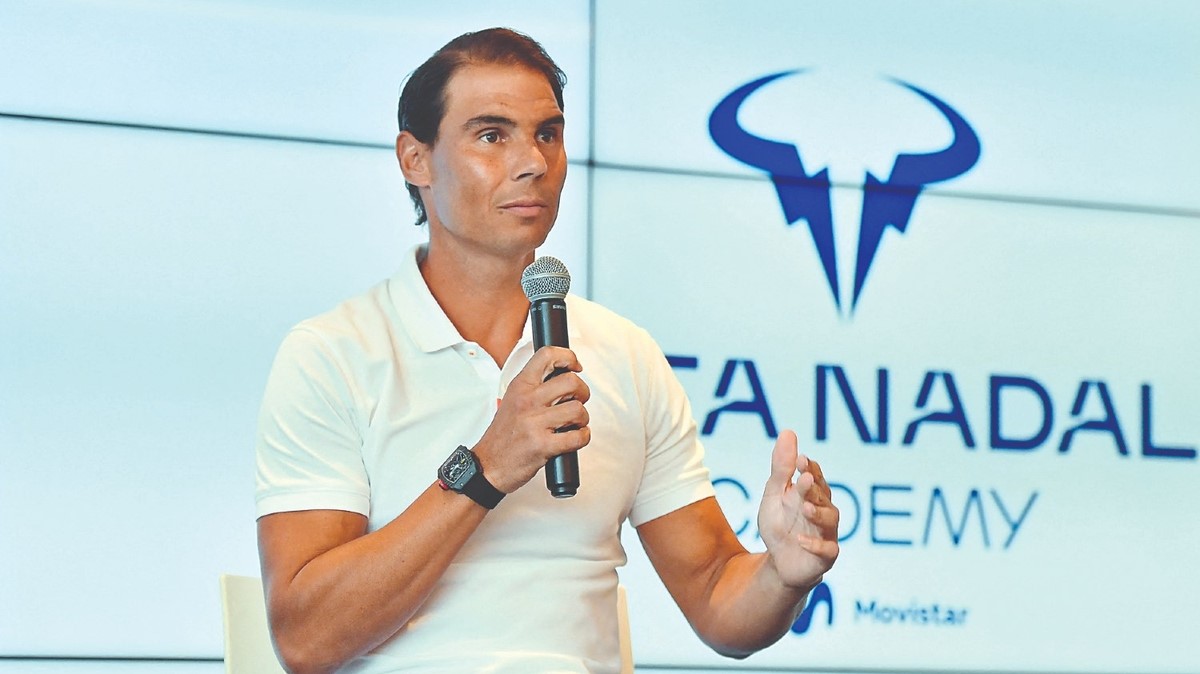 Rafael Nadal is entering the last stretch of his tennis career and he is being very realistic
He is aware that he cannot overtake Novak Djokovic in the number of Grand Slam titles
The Serbian won three of the Grand Slams this year
As Rafael Nadal enters the last stretch of his tennis career, he is aware that he cannot overtake Novak Djokovic in the number of Grand Slam titles. Nadal has 22 Grand Slams while Djokovic has 24 Grand Slams and counting. The Serbian won three of the Grand Slams in this year's Australian Open, US Open and the French Open.
On the other hand, the Spaniard, who at the start of the 2022 season was locked at 20 slams with Djokovic added two more titles from the Australian Open 2022 and the French Open 2022.  Tragically, a hip injury kept him away from the 2023 season. The Spanish tennis icon has been absent from the court since sustaining a significant psoas injury during the Australian Open's second round, where he suffered a surprising loss to Mackenzie McDonald.
RAFAEL NADAL MORE GRAND SLAMS?
While Nadal is eyeing a return to competitive tennis in 2024, he openly acknowledges that the Grand Slam race with Djokovic has reached its conclusion. Nadal shared his sentiments during a tennis clinic in Barcelona. He said that he remains unsure of winning more slams to surpass Djokovic. However, he is enthusiastic about his comeback in 2024.
"I don't know at what level I will be able to return, but I have never lost my enthusiasm. I haven't played for a year, and for me, personal success is more powerful than general success.
"I sense that it will be difficult to recover a high level of tennis, but if I did not have the hope of being competitive again, I would not have done the work I have done these months and the effort that this requires after a very long career," the Spaniard stated.
The 36-year-old tennis maestro acknowledged the reality of the situation, admitting that he is realistic that at his current state, he cannot match Djokovic. Still, his mind is set on giving himself another chance to enjoy tennis more and better.
"I am not going to win more Grand Slams than Djokovic, but I will give myself the opportunity to enjoy it again."
Nadal's words reflect his unwavering dedication to the sport and his desire to savor the joy of competing, even if the all-time Grand Slam record seems out of reach. Looking ahead, Nadal has set his sights on making a Grand Slam return at the 2024 Australian Open, with a hopeful eye on competing at the French Open, a tournament where he has historically excelled.
Is RAFAEL NADAL RETIRING IN 2024?
Despite announcing his intention to retire from professional tennis in 2024, Nadal's focus remains on maintaining his health and enjoying the final chapters of his storied career. Earlier in September, Nadal spoke about the possibility of extending his tennis career beyond 2024 amid his earlier stand of retiring after next year's French Open.
The 22-time Grand Slam champion said he was open to reevaluating his decision if he can continue to compete at a level that "thrills" him. He told Spanish newspaper AS Diario that although 2024 may mark the end of his tennis career, he is not 100% certain.
The 37-year-old stated that he could change his mind depending on his level of fitness before the next season.
"I said that possibly 2024 will be my last year," Nadal told. "I stand by that, but I can't confirm it 100 per cent. I think there's a good chance that it will be, because I know how my body is but how I'll be in four months, I don't know," he said.
He notes that if his physical form changes before November 2023, he could play longer than the 2024 season. However, if he doesn't recover, he will call in time in tennis and move on.  Nadal is prepping for his comeback in his tennis career and he is happy that he is recovering well from an injury he underwent an operation for early this year.