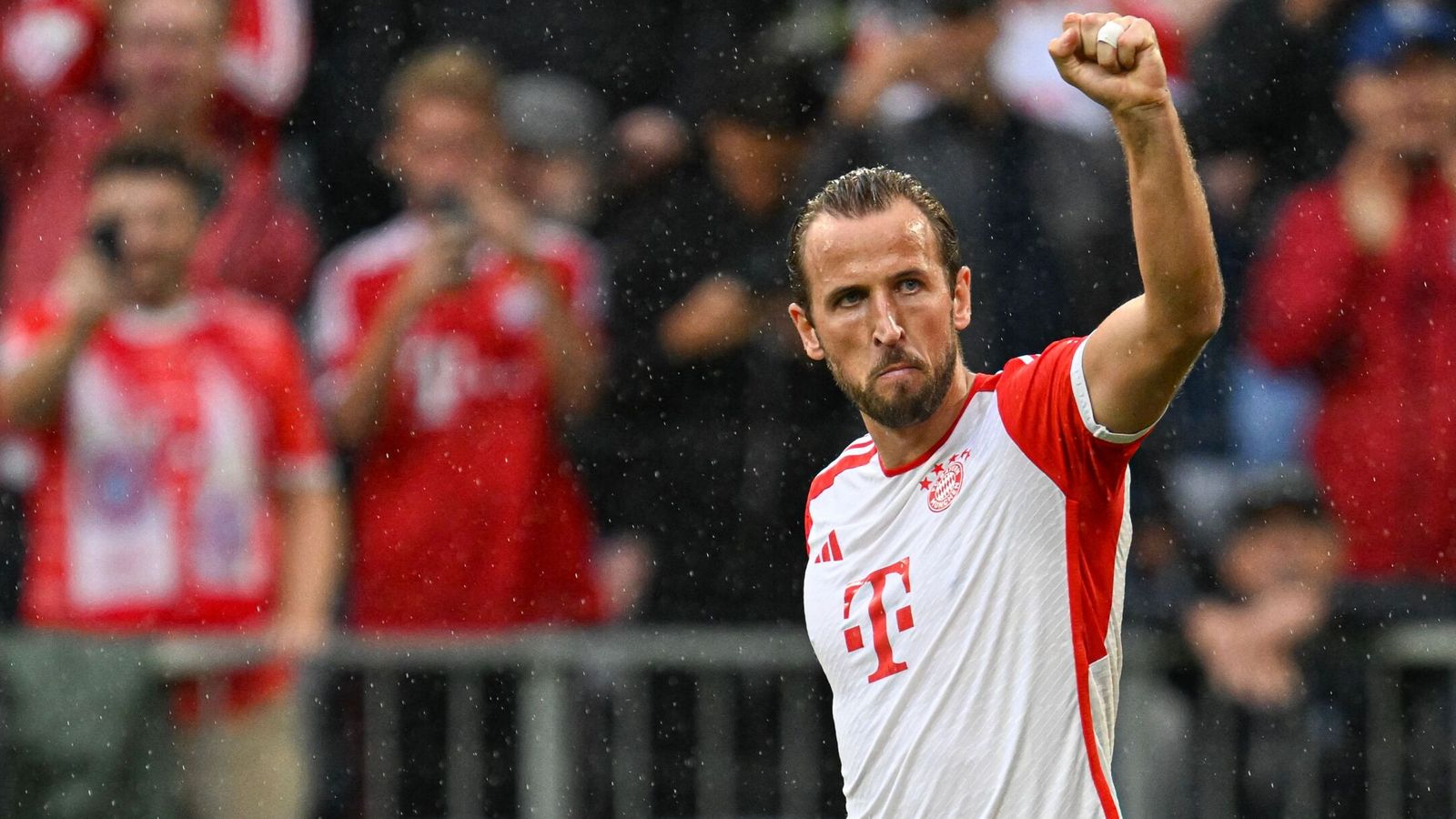 Harry Kane left his long-time club Tottenham Hotspur for Bayern Munich in the summer for £100M
Spurs chairman Daniel Levy recently claimed the club holds a buy-back clause for the striker
Harry Kane has already scored five goals in six games for Bayern Munich
Tottenham Hotspur chairman Daniel Levy has clarified the nature of the club's buy-back clause in the transfer of striker Harry Kane to Bayern Munich. Contrary to earlier reports, Levy stated that the clause is not a traditional buy-back option but rather a "first refusal" clause, which would allow Tottenham to match any bid accepted by Bayern from a Premier League club in the future.
The news of this clause had initially excited Spurs fans, as it seemed to suggest that the club had a direct path to reacquiring their star striker. However, Levy's clarification indicates that the decision to return to Tottenham would ultimately rest with Harry Kane himself.
Kane, who departed Tottenham for Bayern Munich during the summer transfer window for £86.4 million, has kept the door open for a possible return to the Premier League in the future. In his departure statement, he mentioned, "It's not a goodbye because you never know how things will pan out in the future, but it's a thank you, and I'll see you soon."
The clarification by Levy offers insight into the evolving landscape of transfer negotiations and contract clauses in modern football. While buy-back clauses are relatively common, the concept of a "first refusal" clause gives the selling club the right to match any offer from a third party. In this case, if another Premier League club makes an offer for Harry Kane, Bayern would first need to accept the offer, after which Tottenham would have the opportunity to match it.
This approach provides Tottenham with a level of control and flexibility in the event that Kane decides to return to the Premier League. It also reflects the recognition of Kane's significance to the club as a homegrown talent and one of the Premier League's top goalscorers.
Harry Kane's departure from Tottenham marked the end of an era for the club, as he had been a pivotal figure and fan favorite for many years. His move to Bayern Munich was seen as a significant transfer in the summer window, and it remains to be seen how his career will unfold in Germany.
Kane's goal-scoring record in the Premier League was remarkable, and if he had stayed at Tottenham for a few more seasons, he could have potentially become the league's all-time leading scorer. As of his departure, Kane had 213 Premier League goals, just 47 goals behind the current record holder, Alan Shearer.
With 30 Premier League goals in the previous season, Kane was on track to eventually break the record. However, his move to Bayern Munich has put that pursuit on hold, at least for the time being.
The dynamics of football transfers and player contracts are continually evolving, and clubs are exploring various mechanisms to retain control over their assets while allowing players opportunities for new experiences and challenges. The "first refusal" clause in Kane's transfer is a unique twist on the traditional buy-back option, and it will be intriguing to see how it plays out in the future if Kane decides to return to the Premier League.
In the end, the decision regarding Harry Kane's future in the Premier League will be up to him, and Tottenham Hotspur will have the right of first refusal should that day come. This clause ensures that Kane's connection with the club remains strong, even as he embarks on a new chapter in his career with Bayern Munich.