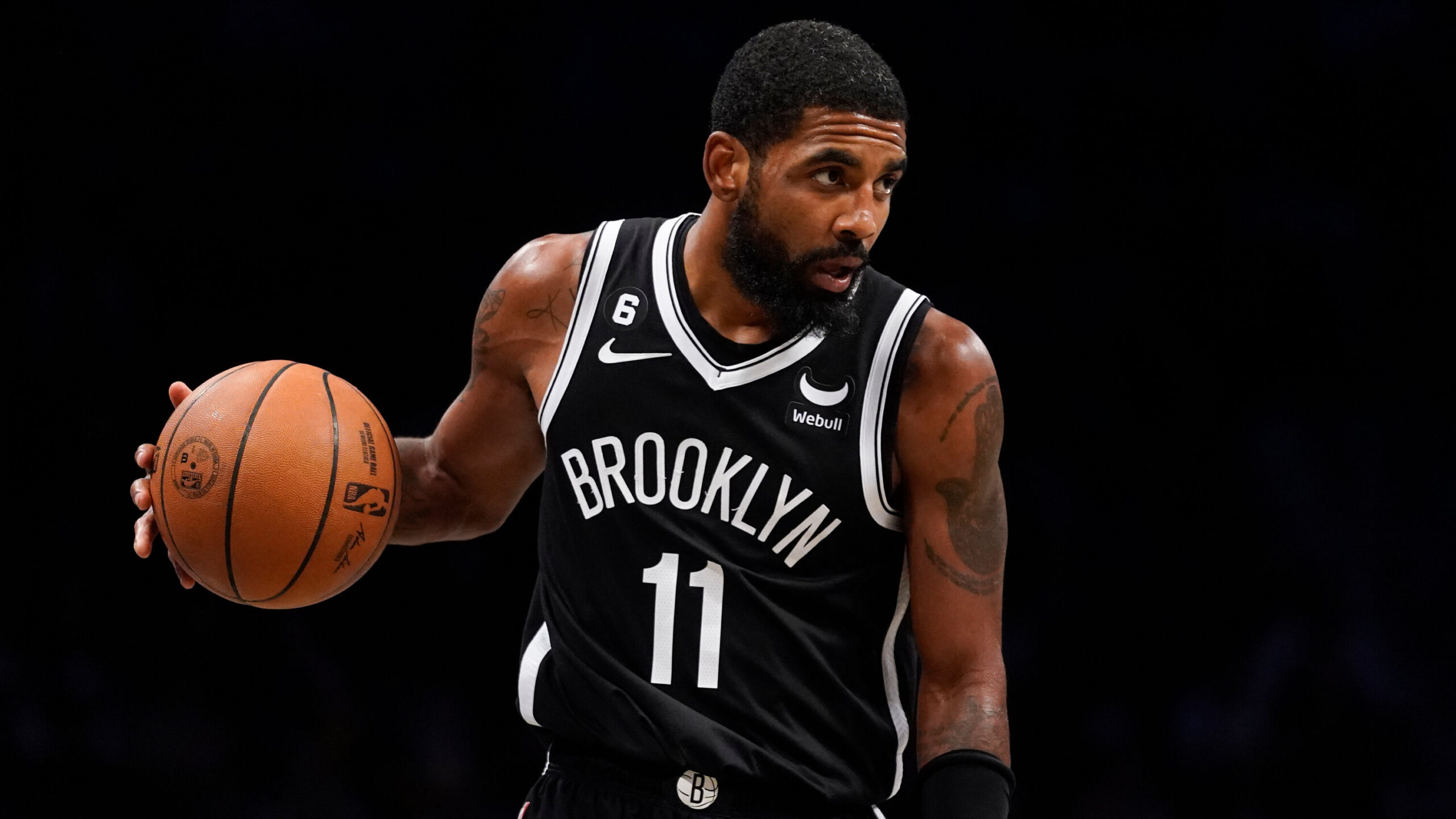 Kyrie Irving is now the new Chief Creative Officer of ANTA
ANTA is a Chinese-manufactured shoe line for athletes
He will serve in this position for the next five years
Kyrie Irving is now the new Chief Creative Officer of ANTA, a Chinese-manufactured shoe line for athletes.
He will serve in this position for the next five years where his main focus will be intensively marketing ANTA in the US market.
Following his Tuesday appointment as ANTA's Chief Creative Officer, Kyrie Irving made a moving statement.
When considering this new partnership with the Chinese shoemaker, Irving described it as a complete career cycle. He said his new role with the Chinese footwear manufacturer is evidence that things happen in life at the right time.
The Dallas Mavericks player is excited about this new project and it completes his NBA career.
"As Chief Creative Officer, I will push our teams domestically and internationally to unite like-minded Trailblazers who have the vision to create and build their craft to transcend the footwear/Apparel industry for generations to come.
"This is truly a full circle moment that I will not take for granted nor under appreciate given the many obstacles it took to get here. This Partnership is for all of those who want to change the world. Join me on the journey. This is #Biggerthanashoedeal," he posted on his Instagram page.
In his statement, he said that the right people will always stay by you which was a low-key jibe at Nike which terminated his endorsement deal in 2022 over his anti-Semitic remarks.
Irving and his team patiently waited for this deal to pull through as Nike's termination greatly affected his brand as an NBA player.
The NBA player expressed his support for an anti-Semitic film and book on his social media pages. According to a previous Rolling Stone article, Irving tweeted a link to the Amazon website for the film "Hebrews to Negroes: Wake Up Black America."
The film is packed with anti-Semitic tropes. This movie was released in 2018 based on a book of the same name published in 2015.
Joe Tsai, the Brooklyn Nets owner was among NBA stakeholders who criticized Irving for his behavior.
Besides Nike terminating its contract with him, the NBA suspended him without pay for failing to apologize over his remarks.
In his defence, Irvinge implied there was no point in apologizing since he didn't make the documentary he was endorsing. When asked whether he held any antisemitic views, he responded by saying that he couldn't be anti-Semitic since he understood where he was coming from.
In a statement, Brooklyn Nets said they were dismayed by his behaviour, and the only recourse was to suspend the NBA player without pay.
He later caved in and apologised over the incident and returned to the team without one of the endorsements that meant the world to him.
The first victory for Irving came when he agreed to a three-year, $126 million deal with the Dallas Mavericks. Due to Irving's limited options, he might have had to accept less in free agency.