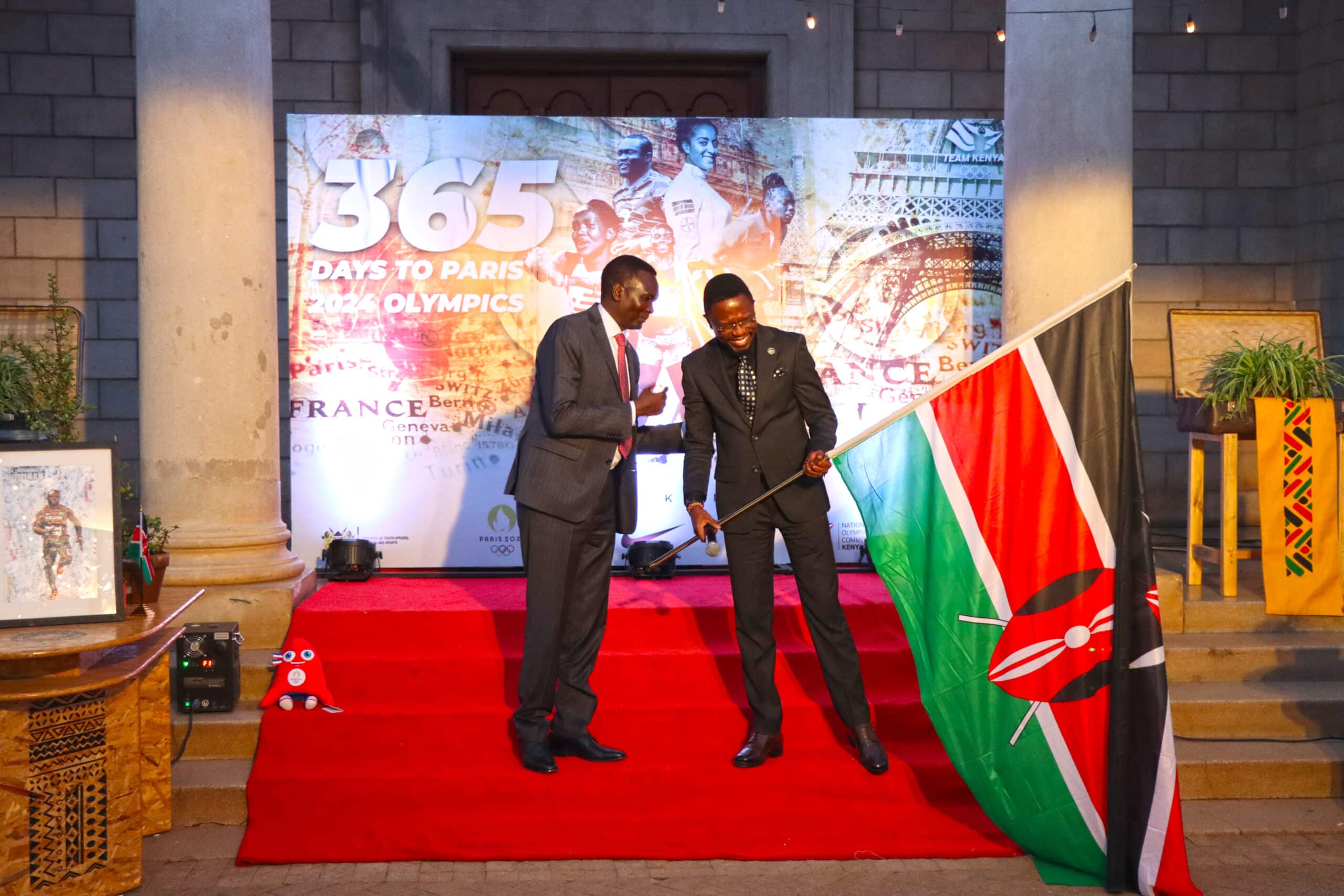 The Olympic Games will be held in Paris next year
Kenya hopes to send a record number of athletes
Most qualifiers have already started
Kenya started its 365-day countdown to next year's Olympic Games in Paris, with a beautiful ceremony in Nairobi on Thursday night, as the country looks to send in a record number of athletes to the French capital.
The country has for a long time been known as an athletics country, but the National Olympic Committee of Kenya (NOCK) is determined to widen Kenya's medal scope, with an eye on other sports as well.
The National Women's Volleyball Team Malkia Strikers have just arrived in the FIVB Challenger Cup in France, The U23 3×3 Nations League Basketball male and female teams are on the way to Algeria for the Africa Cup while bronze medalist at the 2022 Tae Kwon Do International Championships One Tae Kwon Do Sharon Wakoli, is in Senegal for a ranking competition.
NOCK boss Paul Tergat says they are working round the clock, courtesy of funding from the Ministry of Sports and that of the Olympic Solidarity fund to ensure that more athletes get opportunities to qualify.
"We are giving all our athletes equal opportunities and support. We want to ensure that we are not just winning medals in athletics, but other sports as well," said Tergat.
Meanwhile, Sports Cabinet Secretary Ababu Namwamba has said the government will give Federations maximum support to ensure they honour qualification tournaments.
Maximum government support
"We have the women's volleyball team away, we have the basketballers away and we will have the boxers also travelling soon for qualification tournaments. We will give maximum support in terms of financing all these travels so that our sportsmen can take their chances," Namwamba said.
Among the athletes keen on a first ever qualification to the Olympic Games is tennis starlet Angela Okutoyi.
"Each morning, I awaken with a vivid dream in my heart—to become the first Kenyan to qualify for the Olympics. I find myself engrossed in promotional videos and envisioning the tennis matches played at the prestigious Roland Garros. My ultimate goal is to inspire young girls across Kenya, showing them that anything is possible at the pinnacle of sports, the Olympics," she said.
Alexandra Ndolo also aiming for Olympics 
German-turned Kenyan Alexandra Ndolo is also one of those angling for qualification, in a sport that is not so much associated with the country; fencing. Ndolo has just been recently given the greenlight y the International Olympic Committee (IOC) to represent Kenya after switching allegiance from Germany.
"I couldn't hold my tears in Cairo last month at the Africa Championships when the Anthem played, I can't imagine what will happen will I hear it in the Paris Olympics," the Stutgart-based athlete said.
More teams are expected to continue participating in qualification tournaments, with the Kenya Sevens rugby team looking to redeem their image at the Africa Cup which is scheduled to be held in October in Zimbabwe.
Thursday's occasion was graced by the French Ambassador to Kenya, Arnaud Suquet who promised maximum support to the country especially in terms of visa issuance, something that has been a previous challenge.
Meanwhile, the Kenyan team for the Olympic Games will hold a month long camp in the French city of Miramas before the Games.