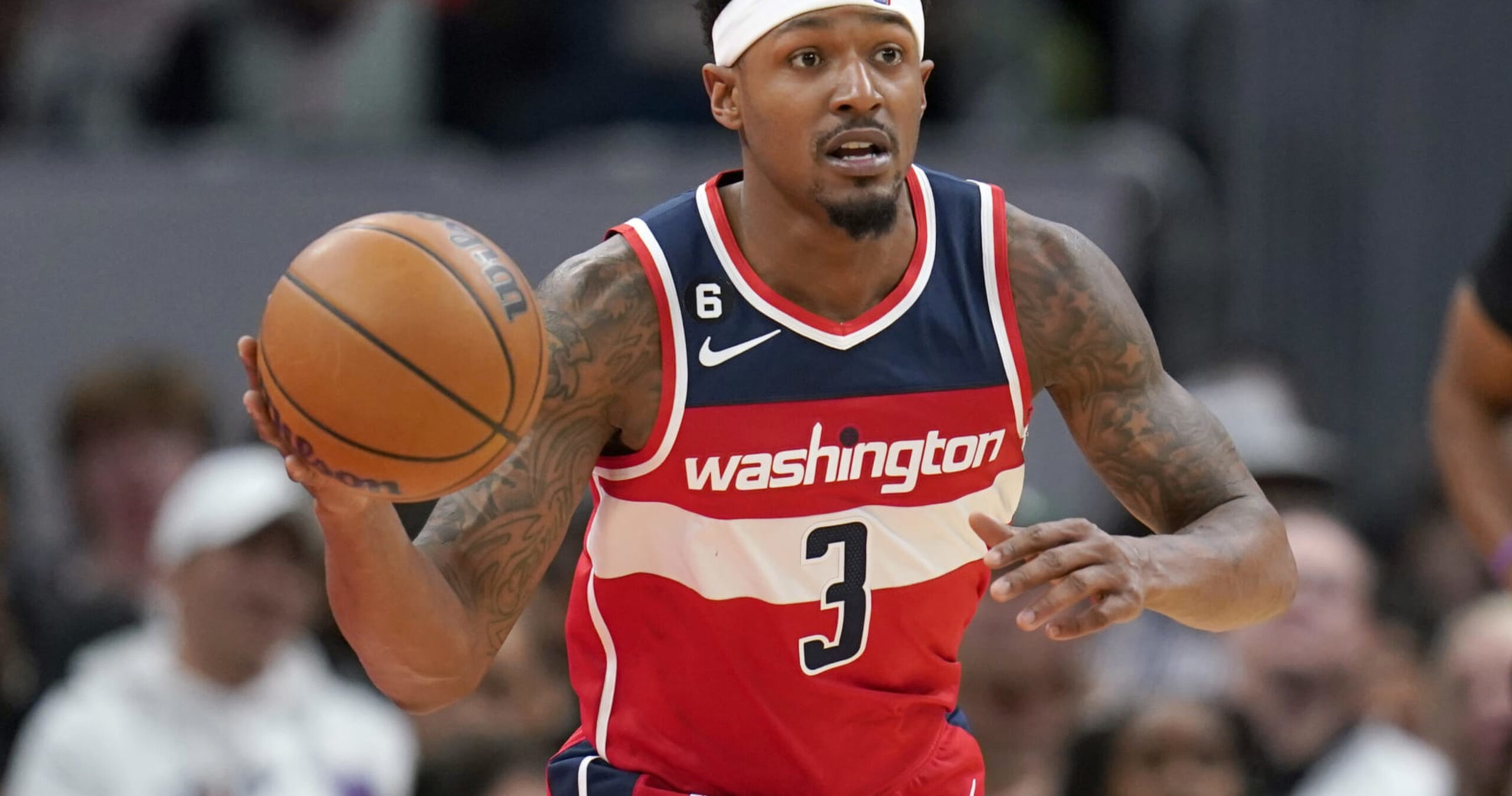 Washington Wizards guard Bradley Beal is expected to leave the team in the next few days
Beal is expected to join Western Conference side Phoenix Suns in a trade deal
Wizards is a three-time All-Star guard and played for the Wizards for 11 straight seasons
The Phoenix Suns are in the final stages of a trade to acquire Washington Wizards' three-time NBA All-Star guard, Bradley Beal. The package going to the Wizards is expected to include Chris Paul, Landry Shamet, several second-round draft picks, and a picks swap, sources have revealed. While the deal may take a few days to be completed, Beal is on his way to join the Suns, forming a new Big 3 alongside Devin Booker and Deandre Ayton.
The trade process may extend due to the Wizards exploring options for a three-team trade, allowing Paul to join a title-contending team. If no additional trade partner emerges for Paul, there is a possibility of the Wizards and Paul discussing a contract buyout, granting him free agency. Beal has agreed to waive his no-trade clause to facilitate the move to the Suns, who now boast a roster with a concentration of talent and salary.
With the acquisition of Beal and the remaining $207 million on his contract, the Suns are projected to be a second-apron team for the next few years. This limits their flexibility in roster construction due to the luxury tax implications. It represents a bold move by the Suns to pursue a championship by assembling a star-studded core featuring Booker, Durant, Beal, and Ayton.
The Suns' management, along with key players, has actively persuaded Beal to consider Phoenix as a destination to fulfil his championship aspirations. Owner Mat Ishbia has made significant financial commitments to salary and luxury tax in order to build a title-contending team. In the 2023-24 season, the Suns will have approximately $163 million in salary dedicated to Booker, Durant, Beal, and Ayton.
The negotiations between Beal's agent Mark Bartelstein and Suns general manager James Jones involved discussions with multiple teams. Beal's no-trade clause and the impending new collective bargaining agreement posed challenges for the Wizards in securing a more substantial return. By unloading the remaining four years of Beal's contract, Suns GM James Jones gains the flexibility to reshape the roster after a stretch of losing seasons and four playoff absences in the past five years. The lack of first-round draft picks available for inclusion in the trade was due to the Brooklyn Nets' control of them from the Kevin Durant deal.
In the 2020-21 season, Beal averaged 23.2 points per game on a career-best 51% shooting, despite being plagued by injuries. Throughout his career, he has maintained a scoring average of 22.1 points per game, with notable seasons of 30.5 and 31.3 points per game in 2019-20 and 2020-21, respectively.