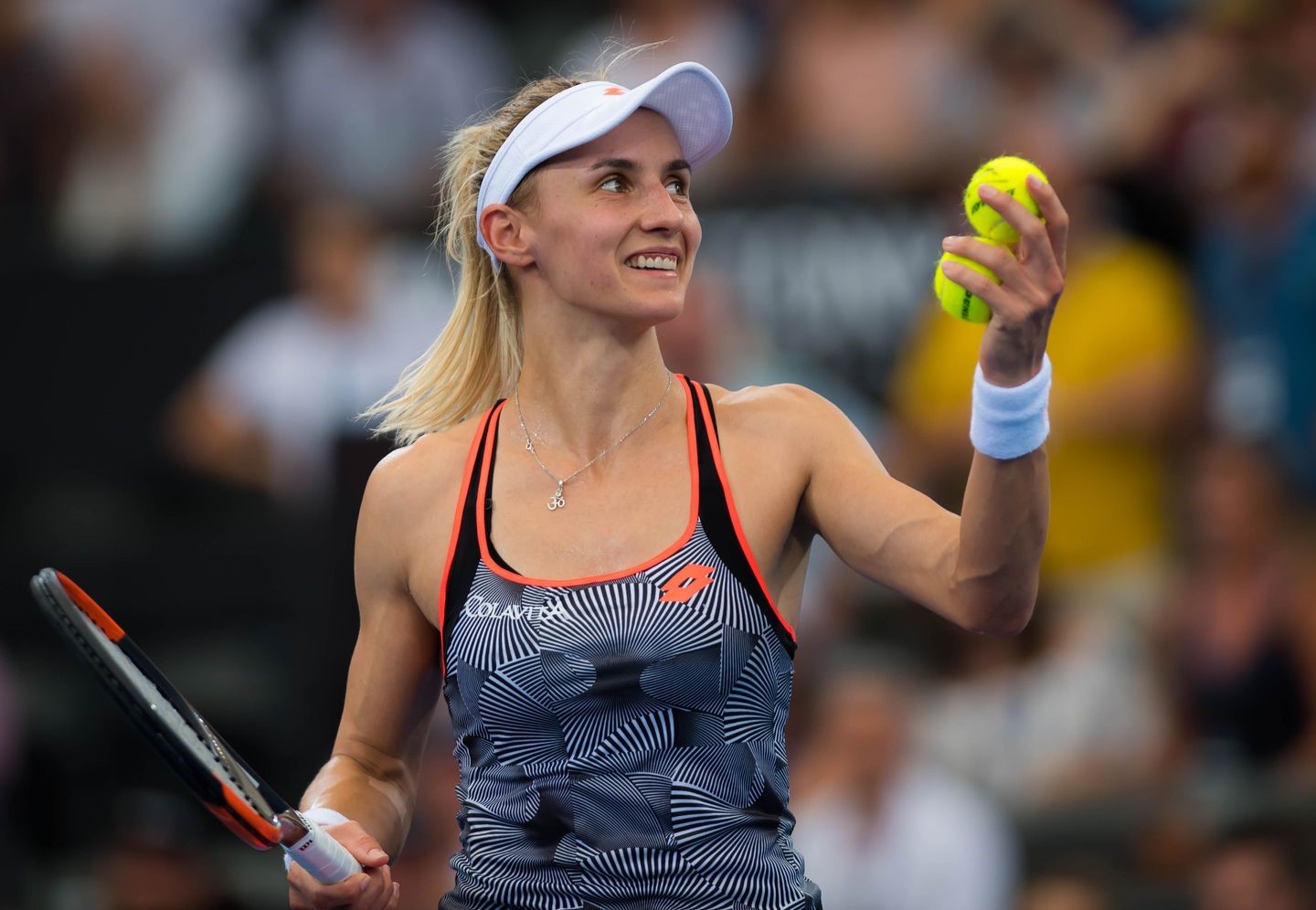 Ukrainian tennis player Lesia Tsurenko contemplated quitting tennis follow Russia's invasion of Ukraine
She was talked out of these thoughts which is why she keeps playing tennis to support her people back home
Russia invaded Ukraine in February 2022 and the war hasn't stopped since then
Ukrainian tennis player Lesia Tsurenko is in disbelief that she is the eye candy of the 2023 French Open despite flirting with thoughts to quit the sport in 2022.
Tsurenko advanced to the round of 16 after trouncing Canadian player Bianca Andreescu 6-1, 6-1.
The 34-year-old Ukrainian had only advanced to this round of the Roland Garros in 2018.
She told the press that Russia's invasion to Ukraine made her contemplate quitting tennis and returning home to help in any way possible.
But she was persuaded otherwise and she saw the rationale behind these pleas.
"When the conflict broke out, I thought of leaving tennis and going to my country as a volunteer to help with all this they needed. However, Dolgopolov called me and explained that I had to continue playing and that this was the best way to help Ukraine," she said.
Since the invasion, Tsurenko donates everything she earns from WTA Tour back home as a way to support those in need. She says the motivation to play tennis is not money but to help the needy.
"I've never played for money and I don't I will now, so I will donate almost everything I earn from tournaments," she stated.
The fact that she will donate more money to support all of Ukraine by advancing to the Round of 16 is fantastic. It gives her the energy she needs during moments when she feels she is not giving her best.
So far, Tsurenko's winnings at this point total 240 000 euros ($256,443). She also spoke about her earlier severe elbow pain that troubled her tennis career.
Towards the end of 2022, her doctors informed her that she had degenerative inflammation which was already in her bone. They recommended she make plans to retire but it wasn't an easy decision to make.
Instead, she took time off tennis to work on herself and she now feels fine and ready to make a shot at the French Open Grand Slam.
"Lately it hurts less. It's incredible because at the end of last year they told me that the inflammation had reached the bone and that I had to think about retiring. Tennis is my great passion, so I took some time off and worked on rebalancing my whole body. This season it hurts a lot at night but during the day I'm fine and this allows me to train and compete."
Other tennis players such as Andy Murray dedicated their 2022 earnings to helping children in Ukraine affected by war.
Russia invaded Ukraine in February 2022 with the help of Belarus. OHCHR has cited that since the war began in 2022, over 15,000 Ukrainian civilians and military personnel are dead.