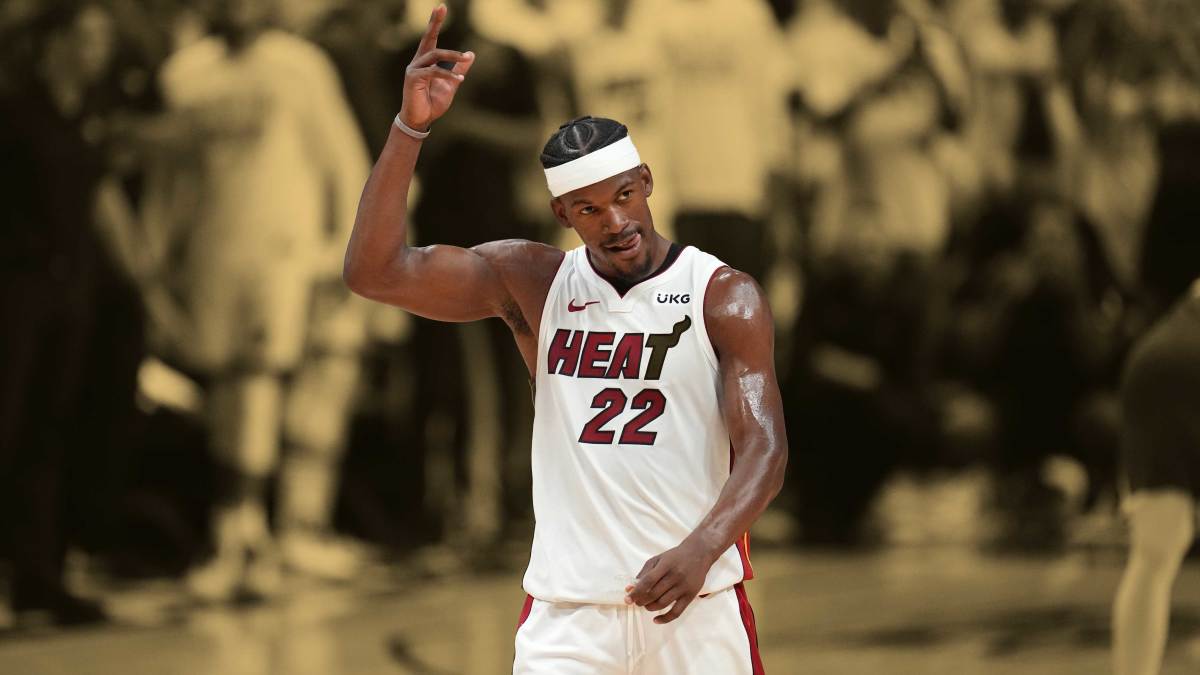 Londa Butler kicked out Jimmy Butler from her home when he was 13
Jimmy was always problematic and Londa was fed up
He changed after this and he is now worth $60 million
A story is told of Jimmy Butler mother; Londa Butler and her decision to kick out the Miami Heat player when he was only 13.
She is part of a narrative that many people are always curious about and for good reasons. However, for Butler, he has so much to say about his mother. Jimmy had a difficult childhood, growing up in poverty and at some point, became homeless.
All this was during his teenage years and what amazes the world is his resolve to live through it all. Just recently,
He was raised by his mother, Londa, who struggled with drug addiction and had a strained relationship with her son. Despite the challenges they faced, Butler has spoken publicly about his love and respect for his mother and the sacrifices she made to raise him.
Who is the Biological Mother of Jimmy Butler?
Londa Butler is the biological mother of Jimmy Butler. The NBA player was born in Houston, Texas in 1989 and raised by his mother up to his teenage years. His father Butler Senior separated from Londa early in Jimmy's birth and moved on.
Jimmy Butler mother still makes headlines for kicking out a 13-year-old boy from her house for being uncontrollable. She was then working as medical receptionist and she couldn't deal with Jimmy anymore.
HOW WAS JIMMY BUTLER'S CHILDHOOD?
Butler's life was troubled to say the least. On top of growing up without a father figure in his life, he lived like an orphan at 13 years old when his mother kicked him out. He never forgets how tired of his behaviour she was and she told him, it was time to leave.
So hard was it that he didn't have any place, to go but he took a bold step to better his life. The Leslie family were his saving grace after taking him in while he was in his senior year of high school. Then, he had moved from one house to another and no one was willing to accommodate him.
However, the Leslie's who had seven children took him in as their eighth. Touched by this gesture, he resolved to change his ways and that's where his passion for basketball came from. It was one of the things that gave him solace but he wasn't as lucky to catch the coaches' eye.
The aftermath of the aloofness by his coaches in high school thinned his recruitment chances by collegiate basketball programmes. Eventually, Tyler Junior College, a junior college in Texas, offered him a scholarship.
WHEN WAS JIMMY BUTTLER DRAFTED?
Writhing in the painful experience of being kicked out – the core of Jimmy Butler mother story – Chicago Bulls drafted Jimmy in 2011. But it wasn't without a struggle.
Butler worked hard at Marquette and eventually became a standout player, and Chicago Bulls saw the star in him and drafted him to the NBA in 2011. The blatant show of lack of confidence by his high school coaches pushed him to stand out at Tyler where he joined the basketball team.
He gave collegiate basketball his best shot and highly ranked colleges were all gunning for him with scholarships. In the end, Jimmy settled on Marquette for its academic reputation despite his love for basketball. His mother's incessant words of a college degree always rang in his mind.
Londa had for years told her son that having a degree is always a safe bet in case his NBA ambitions failed. He worked at McDonald's in Tomball, Texas before joining Marquette which opened the doors to his NBA dream.
Butler struggled to get playing time during his rookie season in the NBA. But he persisted and made a concerted effort to raise his game. His perseverance paid off in 2014. He received his first All-Star selection and was voted the NBA's Most Improved Player. Over the following few seasons, he kept getting better and eventually rose to the top of the league. He agreed to a four-year, $142 million deal with the Miami Heat in 2019.
Did Jimmy Butler's Parents Leave Him?
Despite Jimmy Butler mother, Londa Butler breaking ties with him at just 13 and his father Butler Senior not being around; he made peace with it. In past interviews with the press, he says that his experiences in life taught him that anything is possible and doubts should never hold anyone back. Butler was always surrounded by people who did not believe in him, his mother, and high school coaches leading the pack.
They never knew the greatness that was in him but he used this doubt to rewrite this narrative and built a stellar NBA career. He often tells people not to sympathize with him because his pain moulded him into a man worth $60 million.