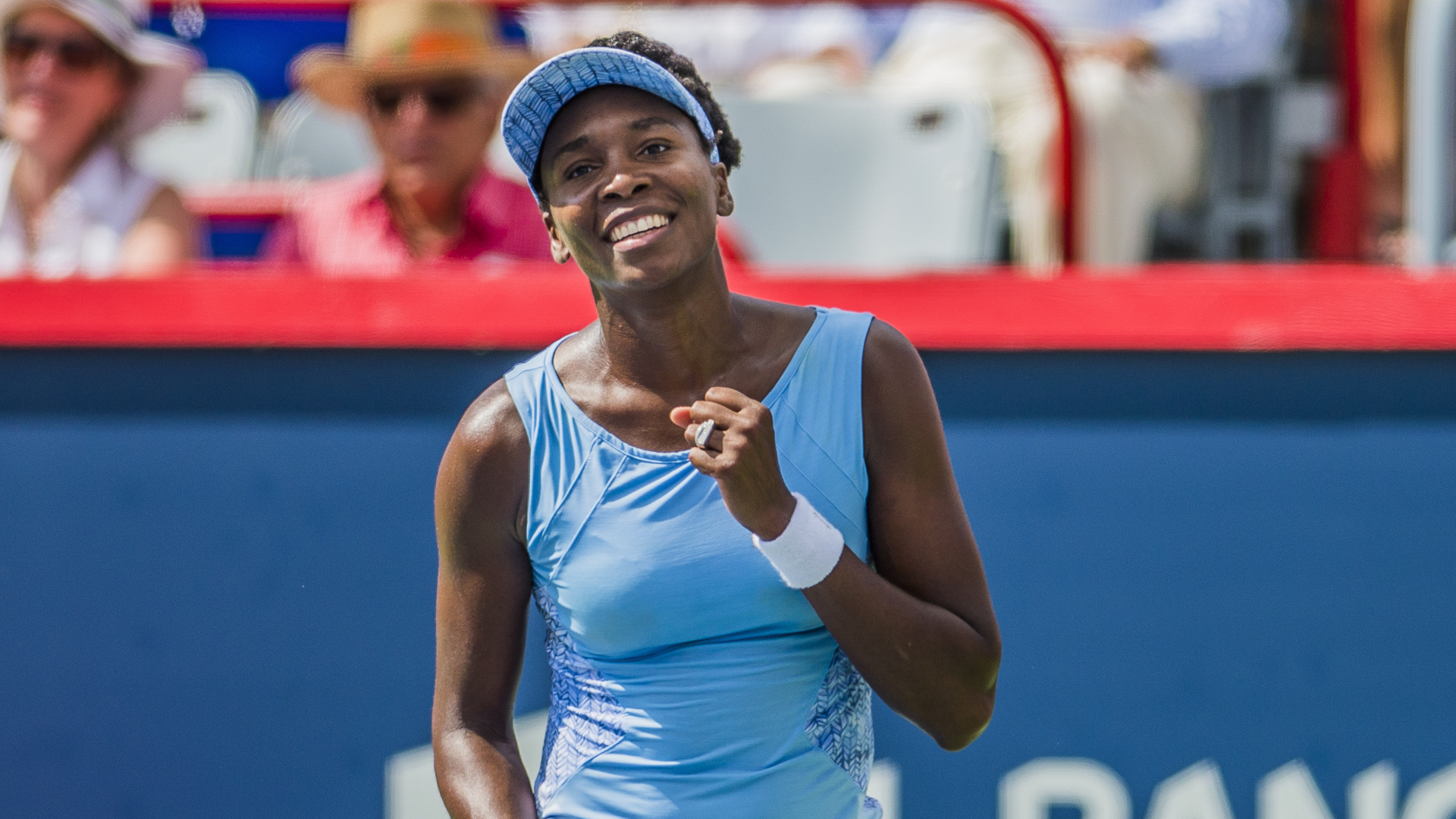 Venus Williams is one of the greatest tennis players of all time. 

She has so far won seven singles major titles, and 14 women's doubles major titles alongside her sister Serena Williams. 

Venus Williams' tennis career and business ventures have been crucial in the making of her $95 million net worth. 
Venus Williams is a professional tennis player widely regarded as one of the all-time greats. Just like other top athletes, Venus Williams has a significant net worth. 
She first picked up a tennis racquet as a kid under the tutelage of her father, Richard Williams. 
In 2001, the 42-year-old became the first African American to reach the singles world No. 1 in the Open Era.
Her main challenge over the years has been injuries. Nevertheless, she has achieved great success in the tennis world.
Venus Williams has so far won seven singles major titles and 14 women's doubles major titles alongside her sister Serena Williams.
The Williams sisters are credited for ushering in a new era of athleticism and power in women's tennis. Venus is known for her aggressive style of play. 
She typically accumulates large numbers of both winners and unforced errors due to her assertive playing style. Venus' serve is so powerful, and at the peak of her career, she would serve an average of 182 mph and peak at 124 mph. 
Over the years, she has had incredible rivalries with other top tennis stars such as Hingis, Davenport and Serena. 
Venus Williams: Net Worth 
Venus Williams' prize money has paid a significant role in boosting her net worth. According to Wealthy Gorilla, Venus has a net worth of $95 million as of 2022. 
Her prize money sums up to $42,285,379 at the time of writing this article. Venus was the tenth highest-paid female athlete in 2019, earning $5.9 million. 
She lives in a huge 7,100 mansion equipped with all the modern facilities in Florida. The Caribbean-themed property overlooking the ocean cost her $9 million. 
Venus Williams: Endorsements
Venus Williams has endorsements with several companies. At the start of her career, Venus Williams signed a multi-billion dollar deal with Reebok. 
She has since partnered with Electronic Arts, Wilson, Tide, Kraft and Ralph Lauren. Her latest partnership deal was with the French apparel brand Lacoste.
The amount she earns from endorsement deals a year is sometimes bigger than her prize money. 
In 2019, the money Venus Williams made from gigs in the marketing sector was $5 million, and her total earnings were $5.9 million, as mentioned above.
Venus' athletics outfits are designed by her own fashion apparel line known as EleVen. However, she wears Nike shoes and uses Wilson Blade 104 Racquet. 
Venus Williams: Business Ventures 
Venus William's business ventures have been crucial in the making of her $95 million net worth. The tennis legend began her business activities when she was in her early 20s. 
Venus Williams is the co-founder of V-Starr Interiors, which is an interior design company. V-Starr has been hired for several major projects, including the decoration of a $6.5 million project in 2012. 
Venus also owns the EleVen clothing line and Jamba Juice. The clothing line includes stylish clothes for men and women. 
She fell in love with the Jamba Juice brand when she was looking for healthier eating options and now owns four locations in the Washington D.C. area. 
Venus owns a stake in the American football team Miami Dolphins, along with her sister. The investment in the team made Serena and Venus the first female African Americans to have significant shares in an NFL team. 
Venus has also partnered with GhostBed, an online mattress retailer.
Is Venus Williams Married? 
Venus Williams has dated several high-profile personalities, including Cuban model Elios Pis and Nicholas Hammond. 
Venus and Elios dated between 2015 and 2017. Her next relationship with Nicholas Hammond lasted from 2017 up to 2019. 
The 42-year-old is not intending to get a husband or children any time soon. During an interview with Cosmopolitan, Venus Williams said she likes her life and is not desperate. 
"I have a lot of friends who don't believe me when I say that I like my life and I don't want to change it for any reason. I'm not desperate, and they don't believe me. They say things like, 'You're going to miss your window.' I'm like, 'Please, relax. You might feel this way, but I don't. I promise you I don't."