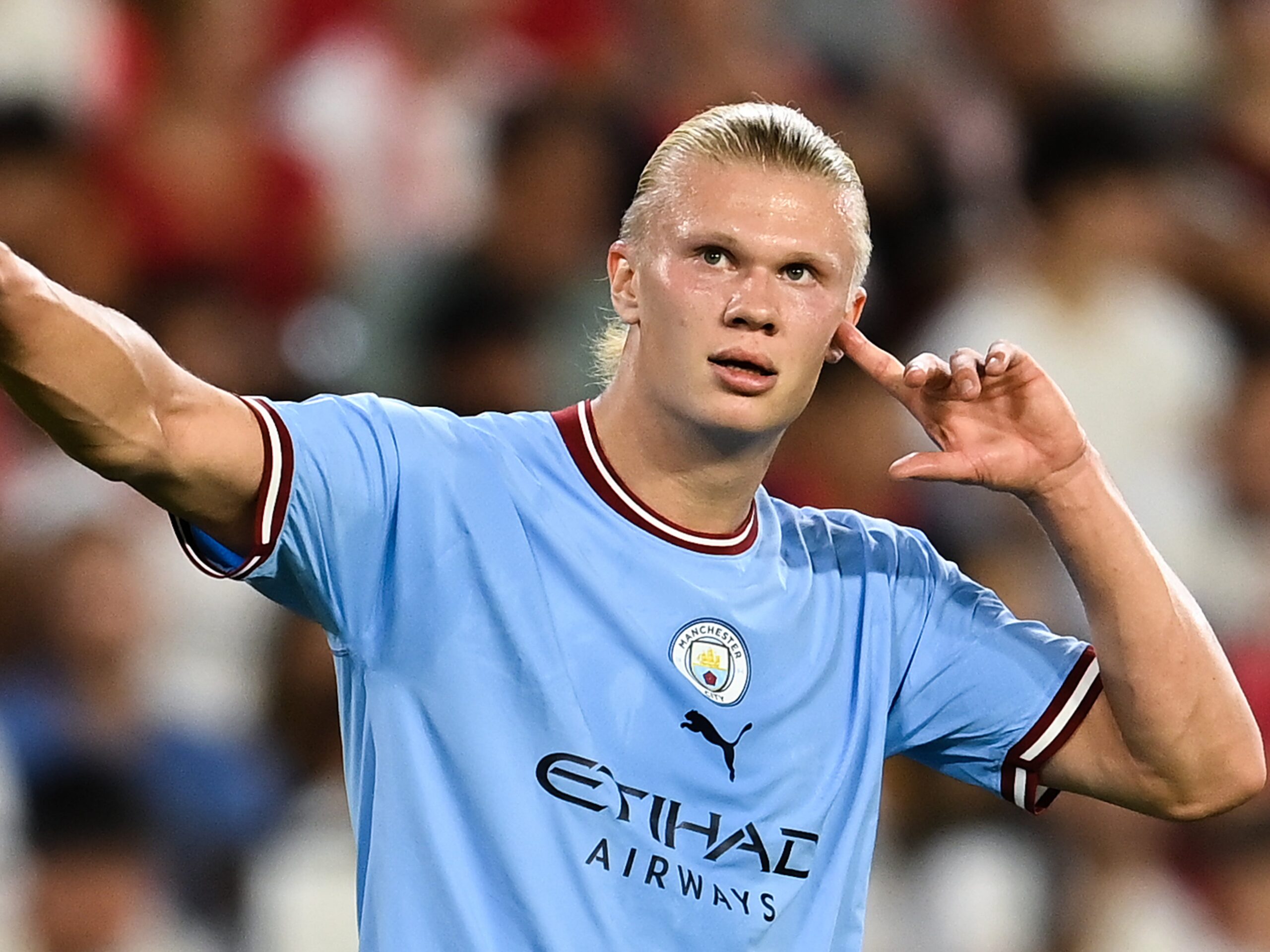 Manchester City forward Erling Haaland is arguably the best goal-scorer in the world right now
Haaland has broken the Premier League record of goals scored in a season with two matches left to play
Chelsea interim manager Frank Lampard has hinted he once pushed the club to sign the striker
Frank Lampard has disclosed that he made an attempt to sign Manchester City man Erling Haaland for Chelsea during his initial tenure as manager at Stamford Bridge. Haaland, who currently plays for Manchester City, faced Lampard's team in a pre-season friendly in 2019 when he was still with RB Salzburg. Despite Lampard's interest in bringing Haaland to Chelsea, competition for his signature and scepticism within the club hindered the potential move.
This season, Haaland has scored 36 goals in the Premier League for title contenders Manchester City, matching the entire goal tally of the Chelsea squad. The two teams will meet at the Etihad in a crucial match where City aims to secure the league title. In contrast, Chelsea has struggled in front of goal throughout the season and remains in the bottom half of the table.
Lampard expressed his admiration for Haaland's talent and mentioned the unsuccessful pursuit to bring him to Chelsea. He acknowledged Haaland's exceptional skills and praised his personality and hunger to be the best. Lampard believed that Haaland's adaptability and goal-scoring record in Austria, with his national team, and in the competitive Bundesliga would have made him a valuable addition to Chelsea's team.
The former Chelsea manager admitted that he doesn't know if Haaland would have chosen to join the club, but he was a strong advocate for the transfer. Lampard revealed that he pushed for the signing of Haaland and a few other players, but the competition for his services was fierce due to his outstanding abilities. He highlighted that there was a reasonable buyout clause at the time of his transfer to Borussia Dortmund, suggesting that the opportunity to secure Haaland's services was within reach for Chelsea.
As Lampard nears the end of his interim spell in charge, with matches against Manchester United and Newcastle remaining, he reflected on his time at the club. Despite facing challenges and experiencing disappointing results, including elimination from the Champions League, Lampard stated that he has no regrets about taking on the short-term managerial role. He acknowledged the realistic situation of the team and focused on the small wins and behind-the-scenes impact he could make during his tenure.
Looking ahead, Mauricio Pochettino is expected to be confirmed as the permanent successor to Graham Potter, who was dismissed in April. Pochettino will face a significant rebuilding task after a tumultuous season for the club. Despite the difficulties, Lampard expressed his enjoyment of the experience and emphasized his strong connection to the club, which allowed him to have a positive impact on certain individuals within the team.