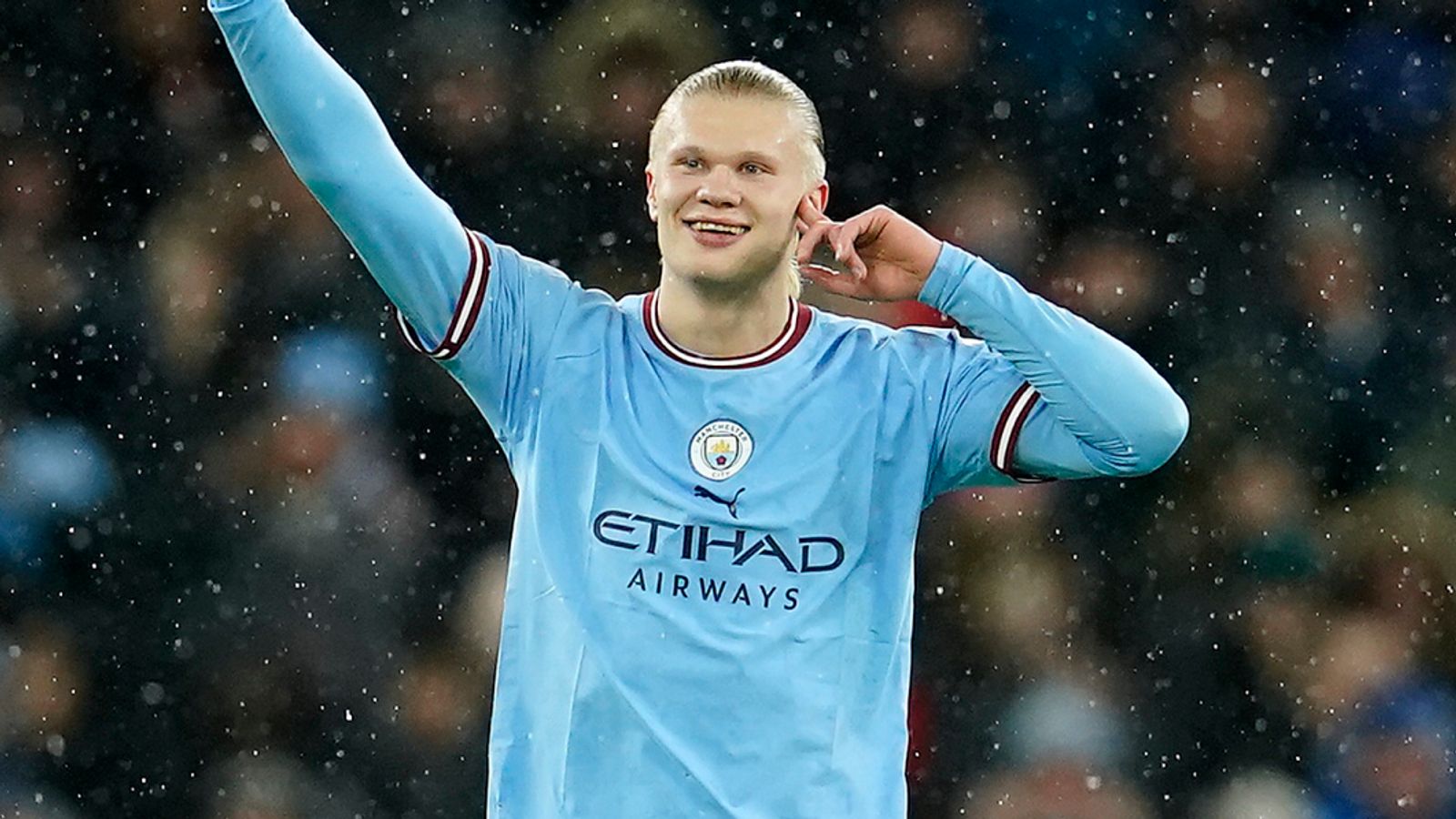 Former Man Utd manager Ole Gunner Solksjaer proposed to Etihad to sign Haaland
He was still at Molde at the time
Old Trafford turned his request down
Erling Haaland is a golden boy at Manchester City and it could be Manchester United celebrating him if the club signed him as proposed by former manager Ole Gunner Solksjaer.
When Solskjaer managed Molde in 2018, he admits that he persuaded Man United to purchase Haaland for just £4,000,000.
However, the club turned down his request which saw the Man City scoring machine moved to Red Bull Salzburg and later to Borussia Dortmund.
Having worked with the Norwegian striker at Molde, Solksjaer knew what Haaland was capable of and he propose to Old Trafford to sign him six months before leaving Molde.
Haaland played 50 games for Molde and scored 20 goals which impressed his former manager.
Unfortunately, United did not buy his idea even after moving to Old Trafford as its manager in December 2018.
Left with no choice, the striker ended up signing with Pep Guardiola led Manchester City in 2021 for £51.2 million.
"I called United about six months before I took over and told them that I'd got this striker that we had but they didn't listen. 'I asked for £ 4 million for Haaland but they didn't sign him," Solskjaer recently told The Sun.
Haaland had a fantastic debut season playing football in England, scoring 51 goals in 47 appearances across all competitions.
When he joined City, Solskjaer congratulated his fellow countryman on making what would end up being a historic move to the English top division.
Haaland recalls the Norwegian manager telling him that he joined Manchester's wrong side but he was happy for him.
The Etihad striker says that Solskjaer greatly impacted his football career when he played for Molde. Haaland won the Footballer of the Year award from the Football Writers' Association after garnering 82% of total votes.
With 35 goals, Haaland broke the Premier League record for goals scored by a player in a single season.
Speaking of the award, Haaland termed it a big honour adding that such an award makes him work harder and give football his all.
He tries to be a better player with every game that comes. The Norwegian-born football player added that he loves everything at Etihad and the spirit of teamwork with his teammates.
"Everybody has been so good to me since I joined and I have never worked with such top professionals," he noted.  "I also owe so much to Pep and the team behind the team here at City."
Haaland's focus is helping City win the season and many other titles. He has scored 51 goals for Etihad in 45 games he has played for the club.
It matches his powerful winning streak which goes back to his stint at Red Bull Salzburg where he scored 29 goals in 27 matches.
Further, he scored 86 goals in 89 matches he played at Dortmund. A season after signing with City, Haaland said he was optimistic signing with Guardiola would create the perfect chances he wants in football.