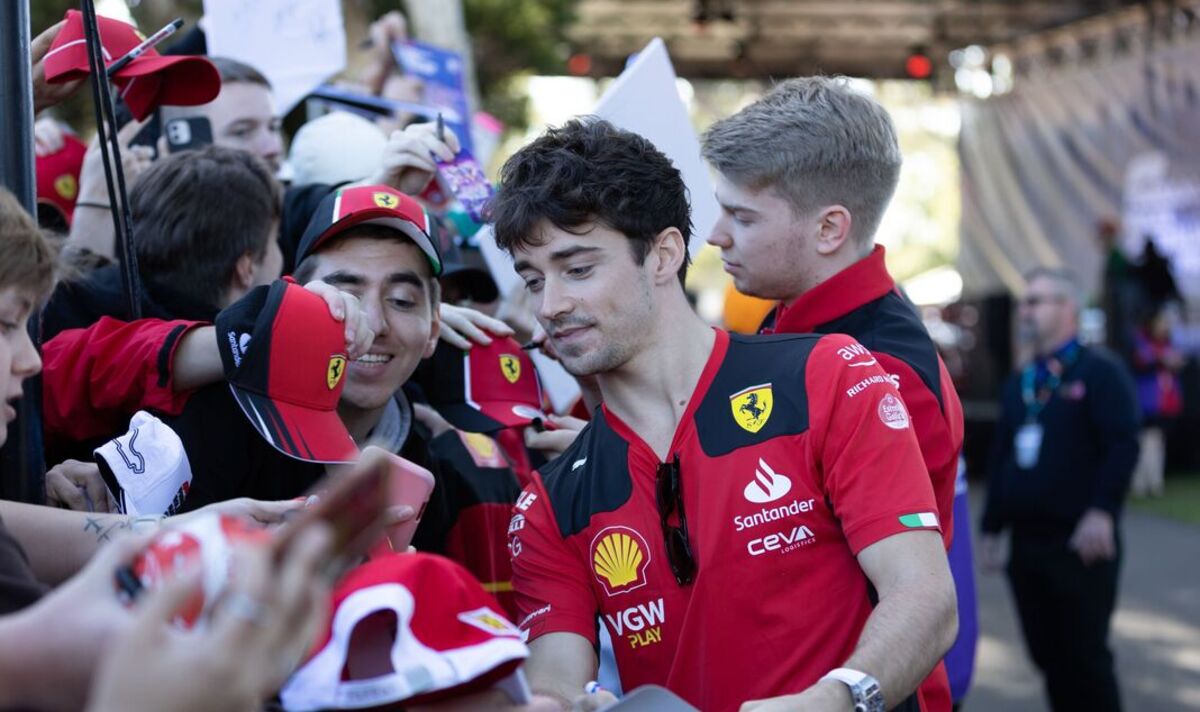 Charles Leclerc is growing tired fans camping outside his house asking for photos and autographs
This follows a public leakage of his official residential address
He has asked them to respect his privacy
Ferrari driver Charles Leclerc is growing tired fans camping outside his house asking for photos and autographs following a public leakage of his official residential address.
He notes that while he is willing to pause for photographs while out on the track or in the street, there is a line to it all and his home should be out of bounds to keep his personal life private.
The F1 driver respectfully begged his fans to stop ringing the doorbell to his house saying he needs his life to remain private.
"For the past few months, my home address has somehow become public, leading to people gathering beneath my apartment, ringing my bell, and asking for pictures and autographs," he posted on Instagram Stories.
He maintained that privacy is something he values so much and the only way he gets to enjoy it is when fans desist from walking up his apartment. Leclerc promised to always stop for a photo or autograph if he bumps on his fans in the streets but will never do so at his home.
"While I'm always happy to be there for you and I truly appreciate your support, please respect my privacy and refrain from coming to my house," he said. I'll make sure to stop for everyone when you see me on the streets or at the track, but I won't be coming downstairs if you visit my home," he stated.
The Ferrari driver remarked that he remains grateful to the support that his fans show him on the tracks and on social media.
His interaction with fans hasn't always been rosy. Leclerc lost -£265,000 Richard Mille in Tuscany, Italy.
This was a few days to Italy's Emilia Romagna Grand Prix in 2022. After conducting a raid on one of the suspects' properties, Italian police made four arrests in April 2023 in relation to the theft incident.
The arrest came after confiscating two high net-worth watches which pointed to a theft incident. In April 2022, the 25-year-old Monte Carlo-born Ferrari driver said that his exquisite Richard Mille watch stolen from his wrist in the Tuscan coastal town of Viareggio.
He recalled that crime happened when two individuals asking for a selfie while wearing motorcycle helmets approached the Formula One driver.
Leclerc noticed his Richard Mille 67-02 watch missing while out with personal trainer Andrea Ferrari. He was busy signing autographs and posing for photographs with fans.
Leclerc together with Ferrari reported the incident to the police about the incident waited for an outcome on the probe.
The Ferrari team told Sportsmail at the time that the watch was taken but they were unable to make any further comments on the issue as investigations continued.
Leclerc's watch, valued at $332,000 (£265,000) is tastefully designed with the colours of the Monaco flag.
Richard Mille is among the longtime sponsor of the Ferrari driver who is looking at changing his fortunes this season after crashing out in two races of the season.