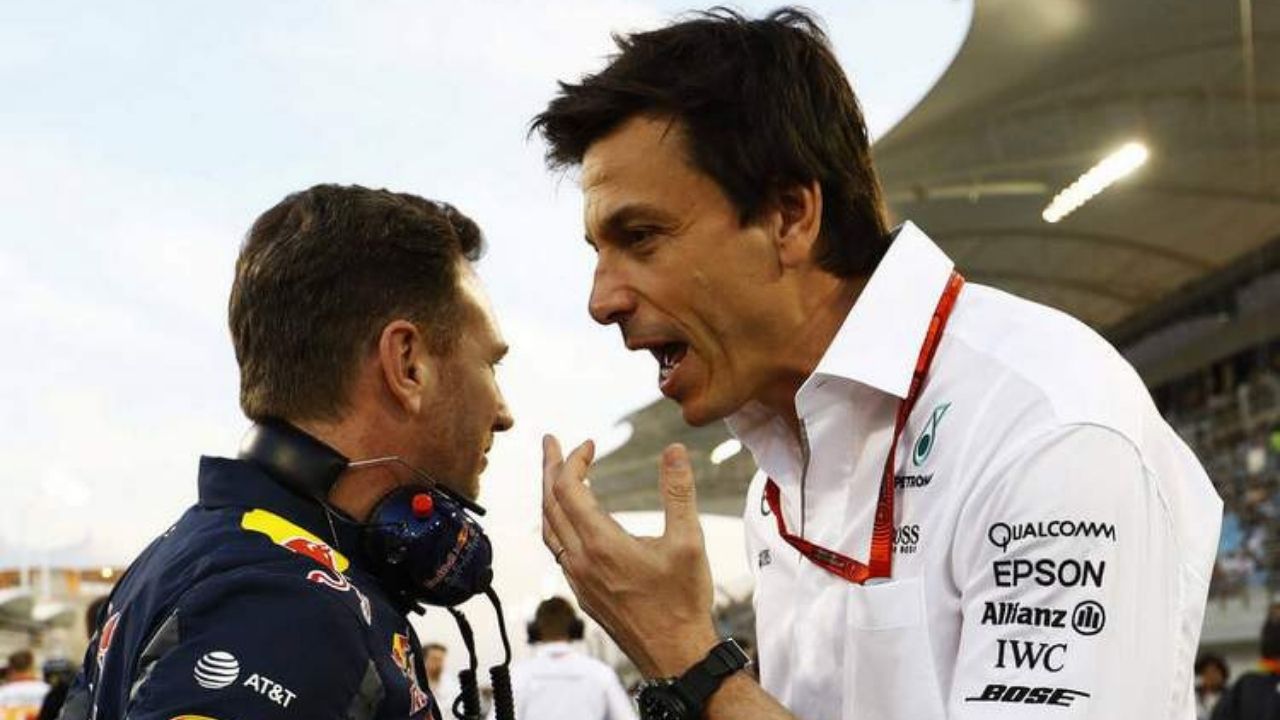 McLaren CEO Zack Brown is challenging Christian Horner and Toto Wolff to a boxing match
Brown raced with Horner back in the day
It remains to be seen if the two F1 principals will oblige to the challenge
McLaren CEO Zack Brown has thrown a boozing challenge to Red Bull chief Christian Horner and Mercedes team principal Toto Wolff ahead of Las Vegas Grand Prix.
The McLaren CEO asserts that he spoke with the two F1 team principals about competing against one another at Silverstone during the course of the British GP weekend.
Brown asserts that he spoke with the two team principals about competing against one another at Silverstone during the course of the British Grand Prix weekend.
"We were talking about racing Christian in Silverstone [host of the British Grand Prix], because I used to race against Christian. And I've talked to Toto about it, we'll see if he's up for it. When we go Vegas, what's Vegas known for? Little boxing match? I'm ready," Sportskeeda reports.
The McLaren CEO's history with Horner inspired him to challenge him and Wolff to a race. Before entering Formula One as team boss, Horner and Brown were great rivals on the tracks.
It remains to be seen if the Red Bull chief and Mercedes boss will get down to a boxing match in Las Vegas as Brown suggested.
There is already a discussion about bringing back the pantomime off-track motif that became popular in the battle for the title.
Brown's boxing challenge to Wolff and Horner comes in the wake of their teams' rivalry in the last three years.
Red Bull driver Max Verstappen's 2021 world champion title victory put the two teams on a new rivalry high.
Verstappen controversially won the championship in 2021 and took it for a second time in 2022 as Mercedes driver Lewis Hamilton battled engineering issues that made it difficult for him to win.
Meanwhile, following Hamilton's second-place finish in the Australian Gran Prix, Wolff thinks Mercedes has improved and made progress. The British driver was able to control his speed and avoid Fernando Alonso's Aston Martin the entire race.
Hamilton and team driver George Russell are dealing with design issues that are hindering Mercedes' performance for the second year in a row.
The Mercedes W14 has issues with tyre deterioration, which started during the season's opening race at the Bahrain Grand Prix.
This puts Verstappen in a better position to compete against his biggest rival, Hamilton. However, the British driver says Mercedes engineers need to increase downforce to the front of the car to give it a sufficient thrust for them to compete against Red Bull.
A week ago, Hamilton said that it will take Mercedes another season to compete with Red Bull effectively since all issues will be sorted out.
But, with his performance in Melbourne, Wolff is optimistic that Mercedes will make a powerful comeback.
"We had strong pace today, and it was really close with the Aston Martins and the Ferraris. That is good news for us, and I think we have made a step forward this weekend, both on one lap and race pace," he said.