What makes Charles Leclerc girlfriend Charlotte Sine so special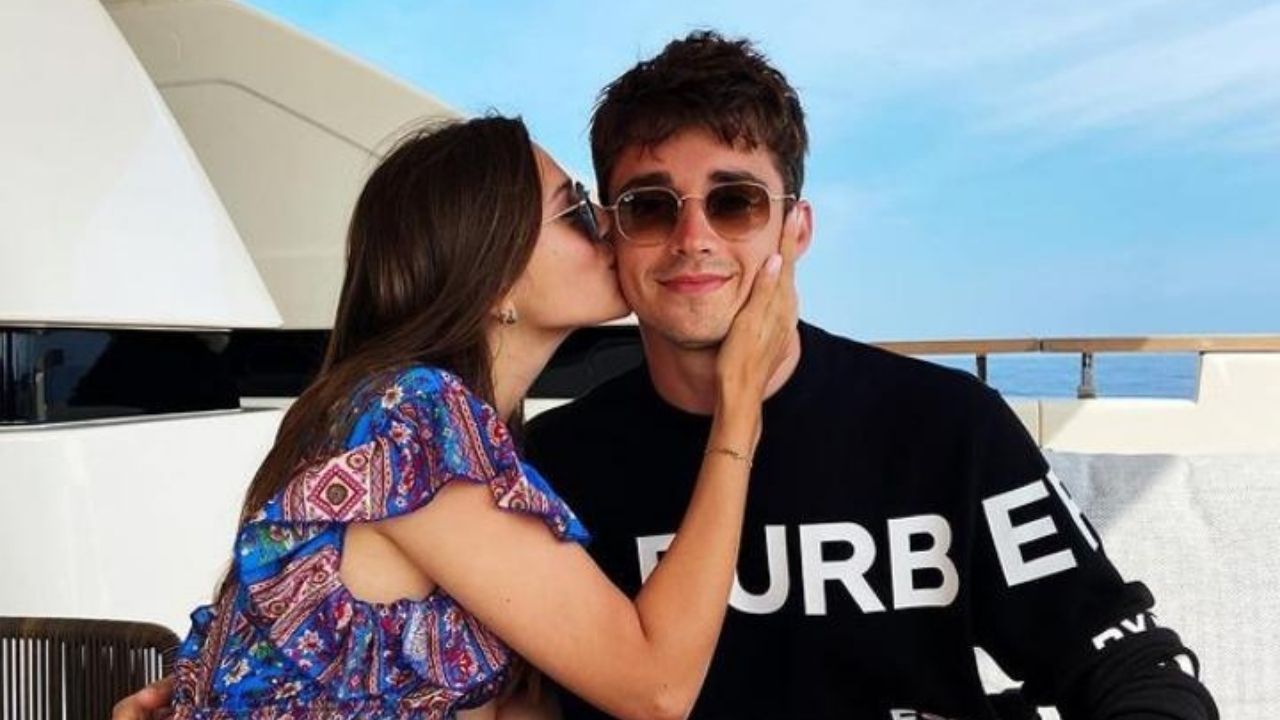 Charles Leclerc girlfriend Charlotte Sine is an architect
They both hail from Monaco and she always stuns with her bilingual prowess
Charlotte is fluent in French, Italian and English. She also speaks a little bit of Russian and also does music heartily
Her relationship with Leclerc started in 2019 after the Scuderia driver broke up with his then Italian girlfriend Giada Giani
Charles Leclerc girlfriend Charlotte Sine is quite the sensation – not just in Formula One (F1) but on the internet too.
But, let's first know Leclerc better. He was born on October 16, 1997 in Monégasque, Monaco. Leclerc spent his childhood alongside his two other brothers, Arthur, who was the younger of the two, and Lorenzo, who was the eldest.
The Scuderia, Ferrari driver is the second-born. He kept a close relationship with the late Jules Bianchi, his godfather, throughout his infancy and the early stages of his career.
His father, Hervé Leclerc, was also a race car driver and competed in Formula 3 throughout the 1980s and 1990s. He passed away at the age of 54 following a protracted illness.  Hervé died four days before Leclerc won the main race at the 2017 Formula 2 Baku round.
In 2016, Leclerc became a member of the Ferrari Driver Academy and worked as a development driver for both the Scuderia Ferrari and the Haas F1 Team. He replaced Pascal Wehrlein as a racing driver for the Sauber F1 Team in preparation for the 2018 Formula One World Championship.
This was the first time a Monaco-born driver got a chance to compete in F1 since 1994. The 28-year-old then signed with Scuderia Ferrari for the 2019 season, taking the place of 2007 World Champion Kimi Raikkonen.
With this history in mind, let's shift gears to Charlotte, the woman who stole the Scuderia driver's heart.
WHO IS CHARLES LECLERC GIRLFRIEND?
Charlotte Sine is Leclerc's girlfriend. At the end of 2019, Sine, who is 23 years old, started dating Leclerc. He was then 25 years old and was looking at solidifying his racing career.
Both of them were born and raised in the Principality of Monaco. Sine has a bespoke shoe company r in addition to being a licensed architect. She currently has over 500,000 Instagram followers, although she is not very forthcoming about the details of her relationship with Leclerc.
Charlotte knew Leclerc's ex-girlfriend when she was still dating him. Leclerc had a relationship with Giada Gianni, who, reportedly, was Charlotte's friend. This relationship lasted for approximately four years. But despite rumors that they were going to get engaged, the couple split up in January 2019. Gianni, an Italian, posted a video on Instagram saying that it Leclerc broke up with her to focus all of his attention and energy on Ferrari.
Months later, Leclerc and Sine who speaks fluent French, English, and Italian confirmed they were an item.
ARE CHARLES AND CHARLOTTE STILL TOGETHER?
After Gianni's breakup, a common question on the interwebs regards Charles Leclerc girlfriend – Charlotte Sine. Are they still together? Yes, they are.
As a result of Charlotte posting photos of the two of them together on her Instagram account, it is common knowledge that the two are still together.
On the other hand, Leclerc hasn't many photos of him and Charlotte. It could be that he wants to keep his love life private following his breakup with his Italian girlfriend. And his lover shares the same ideals, not posting the F1 racer as much.
HOW MANY LANGUAGES DOES CHARLOTTE SINE SPEAK?
Charles Leclerc girlfriend Charlotte speaks three languages as earlier stated. She speaks fluent French being a native of Monaco. Charlotte is also fluent in Italian and English.
Further, Charlotte possesses a good deal of inventiveness. She also put a lot of interest in studying music for 14 years. She plays the piano much like her boyfriend Leclerc does. She is a wonderful artist!
In addition to that, she is an avid sports fan and opera singer. She will even do it with a little bit of Russian.
What's outstanding about Leclerc is his humility. Despite spending his childhood in one of the wealthiest cities in the world, he did not have a substantial amount of money.
But his love for motorsports always warmed his heart that things would be okay.