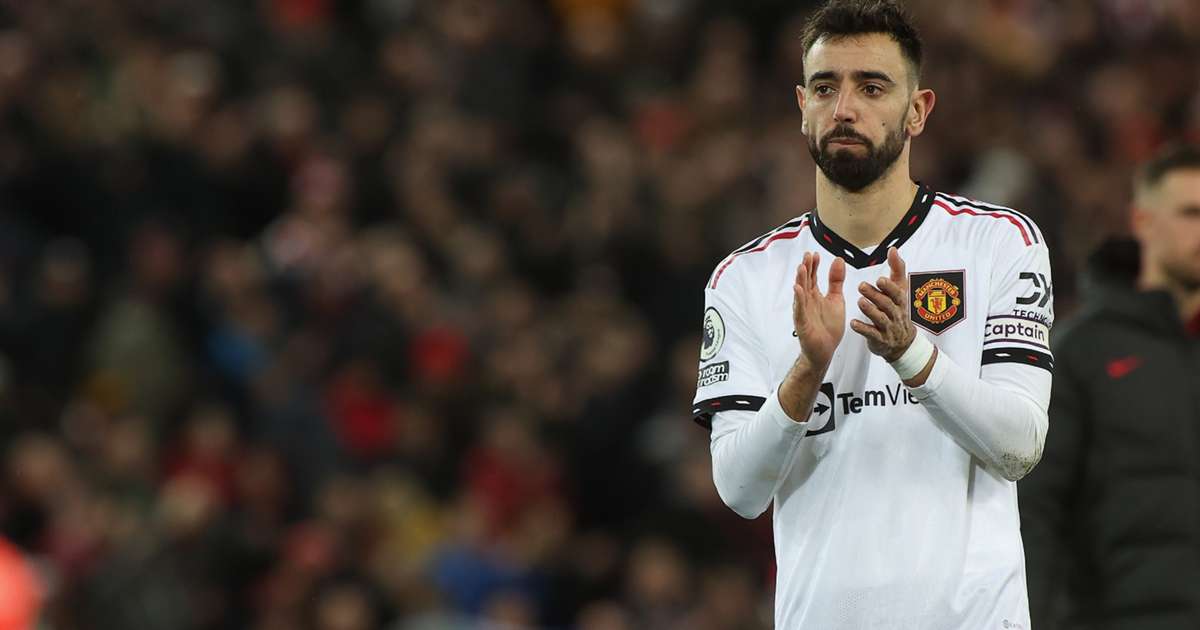 Manchester United manager Erik ten Hag has come to defend midfielder Bruno Fernades
Forward Marcus Rashford has also seconded his manager defending his teammate after much criticism
Bruno has been on the receiving end after a poor display against Liverpool last weekend
Erik ten Hag called Bruno Fernandes "an inspiration" as the Manchester United boss defended his vice-captain after coming under fire following Sunday's humiliating loss to Liverpool.
The Portuguese midfielder, who serves as the team's skipper in the absence of the disgraced Harry Maguire, received criticism for both his play and attitude during United's humiliating 7-0 loss at Anfield.
Ten Hag, however, rejected those ideas and is confident that his field leader will handle the challenges of the weekend well.
"Everyone has to learn, I have to learn, he will learn as well because he's intelligent," the Dutch manager said at a press conference ahead of his side's Europa League first-leg fixture against Real Betis.
"He's an inspiration for the whole team but no one is perfect, everyone makes mistakes. I'm really happy to have Bruno in the team and really happy that if Harry Maguire isn't on the pitch then Bruno is the captain.
"He's been playing a brilliant season, he has a really important role for why we are in the position we are because he's giving energy to the team, running a lot at the highest intensity, but also in the right way, right direction, and he's pointing and coaching players."
Marcus Rashford echoed his manager's sentiments and offered Fernandes his unwavering backing, believing that he has been crucial since joining from Sporting CP in 2020.
He continued: "I love playing with Bruno, as you can imagine. I think, for a forward like me, he's a perfect player to play with", said Rashford.
"He's been a good leader for us even when not captain, which is always a good sign. He's helped others become better leaders.
"Nobody's perfect and sometimes you want to win so bad that you end up doing things that are a little out of character.
"I 100 per cent support Bruno and I'm behind him, and I think as a team we have to support him because he's a fantastic player and as the boss said, we wouldn't be in the position that we're in if he wasn't playing games for us."
On Thursday, Betis will visit the Red Devils. The Spanish team, led by former Manchester City manager Manuel Pellegrini, is currently ranked fifth in the league.