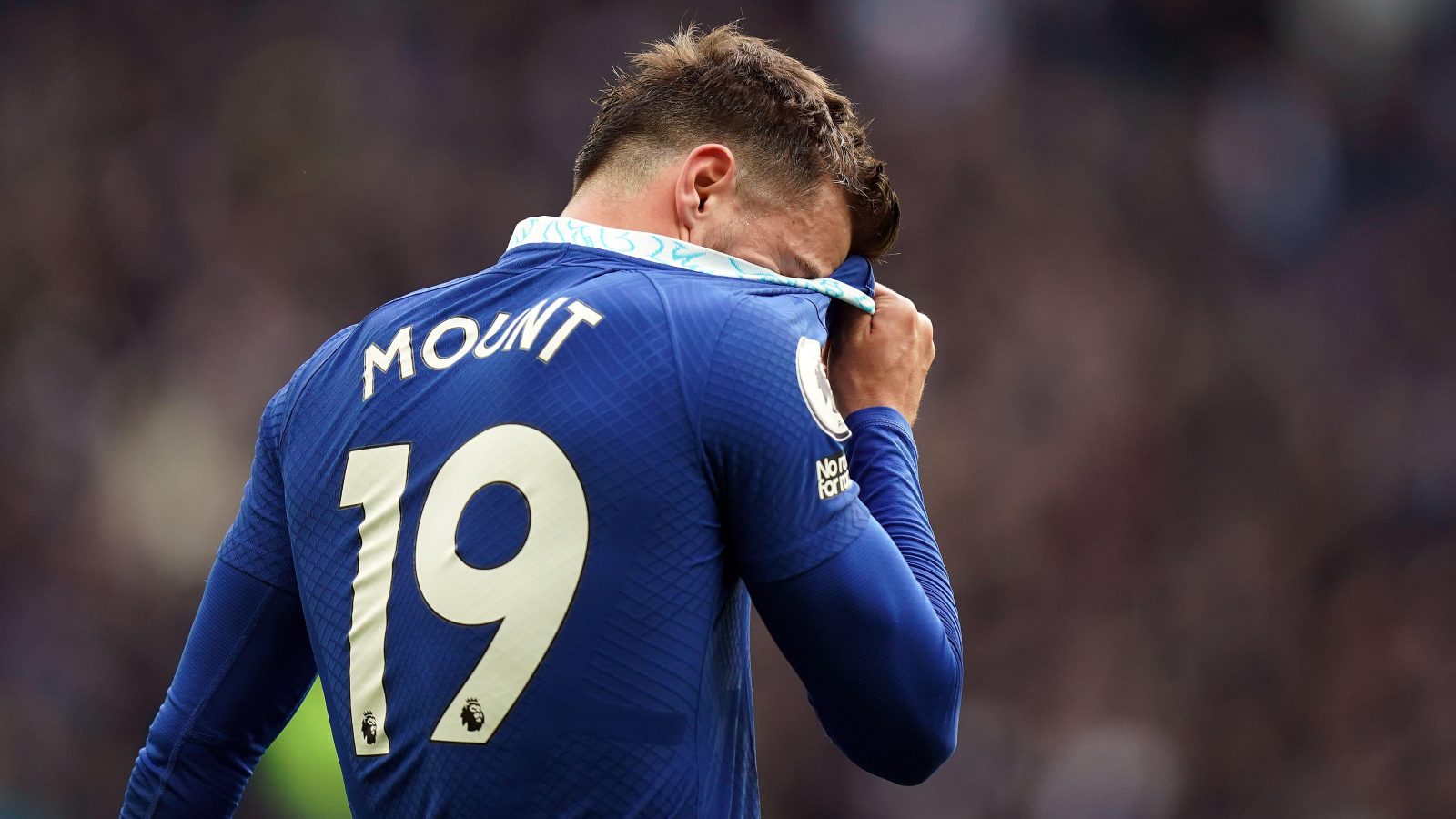 Star players from the previous seasons have struggled to match their feats this time around.
The players are searching vainly for the form that engulfed their 2021–2022 season.
SportsLeo looks at the out-of-form players this season.
Some star players from the previous seasons have struggled to match their feats this time around, searching vainly for the form that engulfed their 2021–2022 season.
After struggling at times this season, these Premier League players are hoping the adage that "form is temporary and class is permanent" holds true.
Here are some of the out-of-form players.
Mason Mount
Chelsea's season hasn't exactly been smooth sailing; after a challenging start under Graham Potter, the west Londoners are currently languishing in ninth place. Potter's incredible recruitment push for the club gives their troubles some justification, but Chelsea's team is unquestionably stronger than their current performance.
Mason Mount, a midfielder who has fallen short of the high standards he has established in recent years, has arguably best summed up Chelsea's troubles this season. The 24-year-old has twice been named Chelsea's Player of the Season, but this year he hasn't been in the form that placed him among the Premier League's most effective players in 2021–2022.
Together with Mohamed Salah and Jarrod Bowen, Mount was one of just three players in the Premier League last season to have 10+ goals and 10+ assists, but the midfielder has only been involved in five goals this season in 23 games.
For the Chelsea graduate, this phase has been difficult due to the constant distraction of his future.
Trent Alexander-Arnold
The positive aspects of Alexander-Arnold are emphasized by his fans, while every negative aspect is scrutinized on social media by rival fans. The latter has occurred more frequently this year as a result of the right-back playing for a Liverpool team that has performed well below expectations.
With their defence being too easily penetrated during the current season, Jurgen Klopp's team, who are sixth in the Premier League table, must battle to qualify for the Champions League. With criticism regarding his defensive one-on-one skills and attention lapses, Alexander-Arnold has frequently found himself a target from his rivals.
For years, Alexander-creative Arnold's attacking threat has made up for his defensive shortcomings, but this season, the 24-year-old has had difficulty delivering his customary performance. Since making a breakthrough in 2017–18, he has never had fewer than seven assists in a league campaign. However, he has only earned two assists in the Premier League this season.
Jarrod Bowen
Following Jarrod Bowen's outstanding performance for the club last year, the West Ham winger was given his senior start for the Three Lions last year.
Bowen was one of the stars of a standout season for West Ham in 2021–2022, a season in which the Hammers advanced to the semifinals of the Europa League and earned a European qualification.
This season, Bowen's stats have reduced significantly.
With West Ham engaged in a relegation scrap following the success of the previous two campaigns, he has only scored four goals in the Premier League thus far this season.
While experienced players like Bowen haven't been at their best, the club's pricey summer additions have yet to find their footing.
Fabinho
One of the biggest puzzles of the Premier League season has been Fabinho's form. In recent seasons, Liverpool's defensive midfielder has been among the most dominant in all of Europe, but this year he has looked like a shadow of the player he once was.
Fabinho has been a pale replica of his best throughout the current season in a midfield lacking in passion and too frequently easily bypassed. Formerly, his presence gave the Liverpool backline assurance, but this year he has come off as heavy, gassed out, and worn out from previous seasons.
There has been discussion and debate about Liverpool's upcoming midfield revamp, and it is anticipated that substantial surgery will be performed at Anfield this summer. It has been anticipated that several players will be gradually removed from the picture, including the ageing Jordan Henderson and James Milner, the out-of-contract Alex Oxlade-Chamberlain, and Naby Keita.
Another issue has been Fabinho's performance, and it is yet unclear whether this is just a temporary blip or a more serious downturn. Given his contributions to the cause in prior campaigns, Liverpool will hope that it is the former.