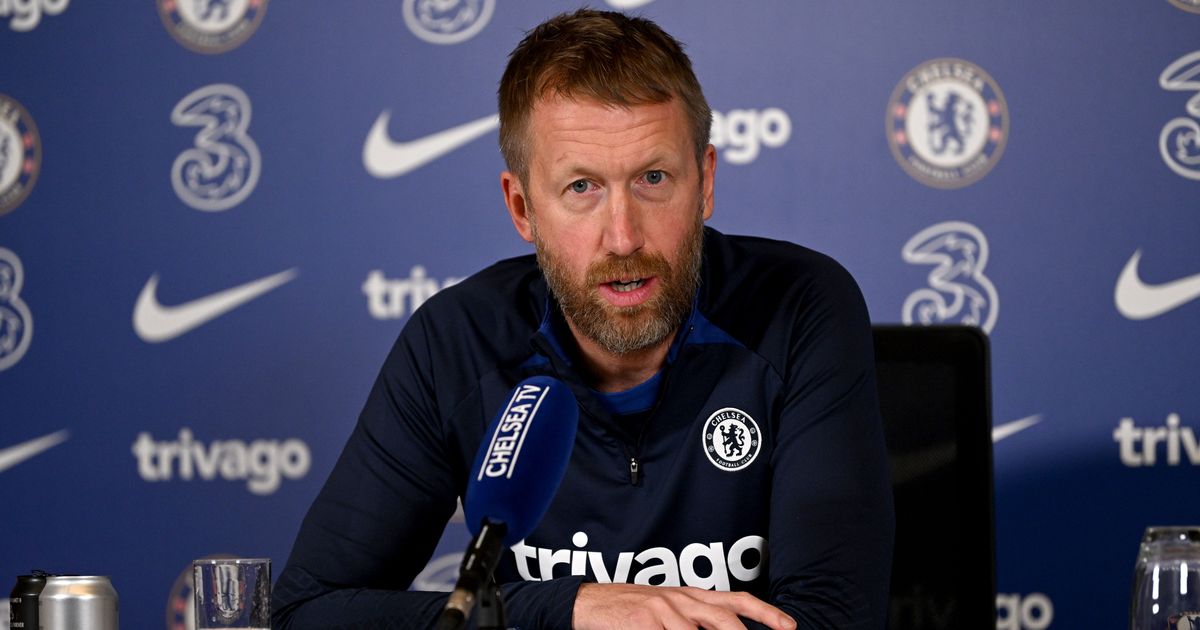 Chelsea is the only Premier League club with over 30 players in the first-team squad
The high number of players has reportedly made  it hard for Graham Potter at the Cobham training ground
The Blues are expected to do a major clear out of players in the summer transfer window
As part of their new approach to contracts, Chelsea owners are willing to part ways with a number of players during the upcoming summer transfer window.
This season, the Todd Boehly-Clearlake Capital ownership was eager to lock down their best players to new contracts, and they secured the majority of Chelsea's young players on enormous long-term contracts, with Mason Mount standing out.
Mount has turned down Chelsea's offers of an extension as his current contract nears its concluding 12 months. SportsLeo is aware that his choice would be to stay at Stamford Bridge, but he hasn't yet been happy with the terms that have been presented to him.
Chelsea determined to keep Mason Mount
While the Boehly-Clearlake group is adamant that no player will be permitted to depart on a free transfer, Chelsea is determined to retain Mount but is prepared to offload the academy graduate in the summer if he continues to reject their offers.
Chelsea's ownership prefers to keep players from signing contracts that are in their final two years, and this philosophy will be on display this summer when choices are made about a number of first-team players.
The only player still in danger of leaving when his contract ends this year is third-choice goalkeeper Marcus Bettinelli because N'Golo Kante, whose deal expires this summer, is in advanced discussions about an extension.
READ: Mason Mount contract talks with Chelsea stalls
Which players are expected to leave the Blues
But if they don't commit to Chelsea for the foreseeable future, a handful of players could all be shown the door in 2024. Mateo Kovacic, Cesar Azpilicueta, Pierre-Emerick Aubameyang, Ruben Loftus-Cheek, Christian Pulisic, and Mount all have contracts that are coming to an end. However, due to his experience and age, veteran centre-back Thiago Silva, whose contract also goes until 2024, is viewed as an exception.
Of that group, Kovacic has held talks over an extension but those negotiations are yet to make any real progress.
Chelsea players with running contracts
Additionally, Chelsea has a handful of players whose contracts are up in 2025. Both goalkeepers Kepa Arrizabalaga and Edouard Mendy have about 18 months left on their contracts, but as of right now, it seems most probable that Mendy will leave.
In addition to Kai Havertz and Ben Chilwell, Hakim Ziyech, who nearly joined PSG on loan in January, is also anticipated to depart. If Chelsea does decide to trade, Manchester City will be interested in the left-back even though the 26-year-old has been a key player for Graham Potter's team and is believed to be content at Stamford Bridge.
Conor Gallagher, an Everton winter target, has held discussions about extending his current contract, which expires in 2025, but the academy graduate is another who hasn't seen much movement in those discussions.
Chelsea is preparing for another busy summer as they work to trim the overstuffed roster they assembled during the previous two transfer seasons. The Blues are hoping to generate plenty of money to pay for more signings, with Victor Osimhen of Napoli and Diogo Costa of Porto being top targets.