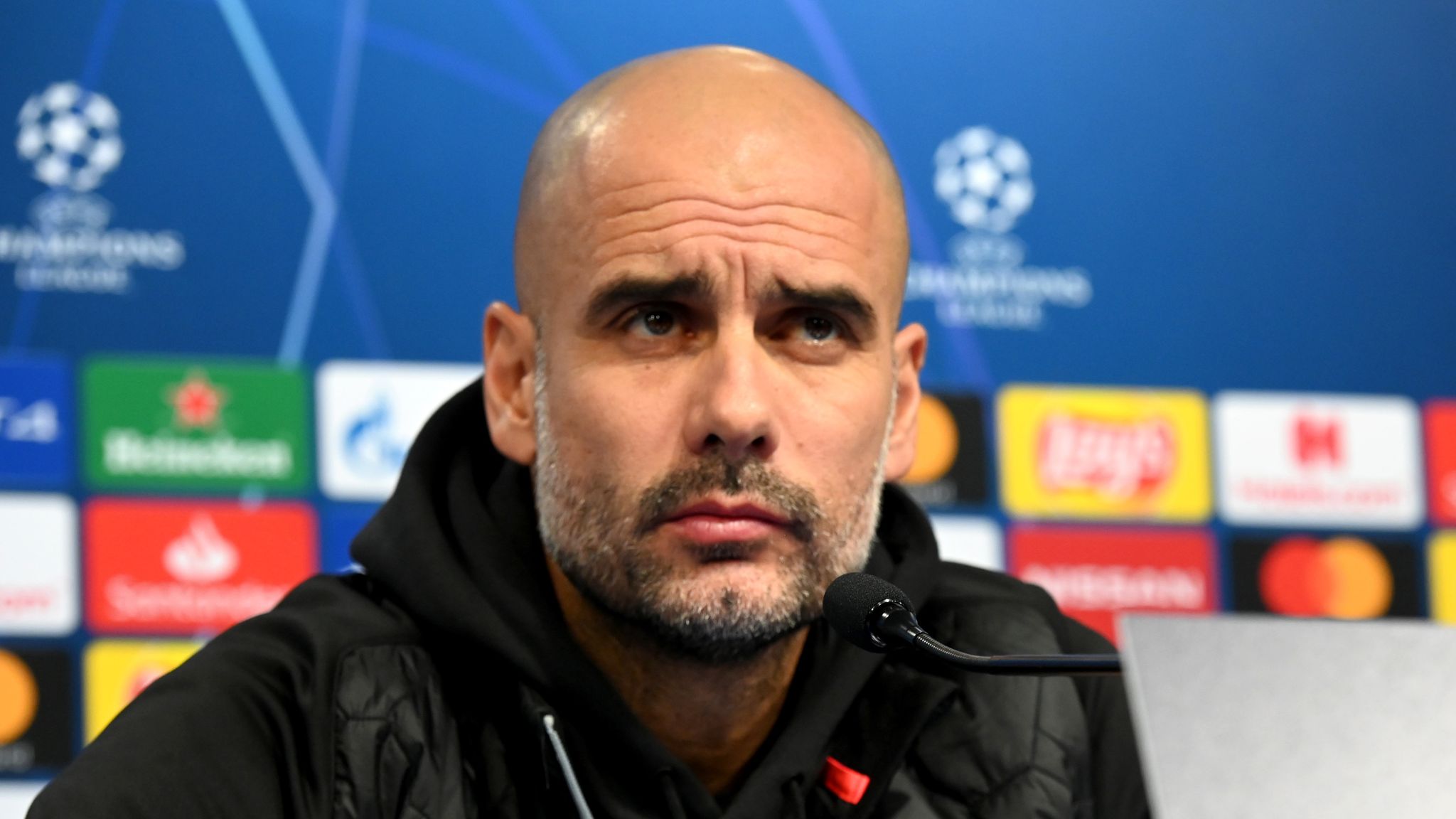 Arsenal and Manchester City are battling it out for the Premier League 2022/23 title 
City manager Pep Guardiola has insisted on Arsenal being the favourites to win the League
Pep has explained the Gunners' long wait for a PL title as the side's main motivation
Manchester City manager Pep Guardiola contends that the protracted wait for Arsenal for a Premier League championship has actually elevated the Gunners to the position of favourites this year.
Not since the Invincibles season of 2003/04 have Arsenal finished top of the Premier League but Mikel Arteta's side are in an excellent position to end that drought, sitting five points clear of reigning champions Manchester City with 11 games to go.
Recent weeks have seen some tense times for Arsenal, as late goals were required to defeat teams like Manchester United, Aston Villa, and Bournemouth.
Guardiola praises Arsenal winning mentality
The Gunners have received much praise for their perseverance and heart, and Guardiola claimed that, despite all of City's recent success, it is impossible for them to equal Arsenal's inspiration in winning the title after a 19-year wait.
Guardiola claimed that because of how long they had gone without winning the Premier League, they had more time to win games in the final 93, 96, or 98 minutes.
"That is something they have that we don't have because we have won back-to-back, two times."
Guardiola claimed that City deserves credit for staying in the title race for so long despite so many years of continuous success despite the criticism of his side's winning mentality.
"Normally in this country when you win something or a lot and you don't start the season well or another team is better, you drop this consistency, but still we are there," he said. "This is the best trophy and compliment we can have.
Pep believes City are still in the Premier League title race
"I don't know what is going to happen at the end of the season, but still they know we want to be there and will fight to be there and this is great."
He added: "If experience works, the team who wins the previous season will win it every single season. Look at Liverpool, who lost against Bournemouth. A few months ago, 9-0.
"What you have done in the past is in the past. You have to do it again because football is unpredictable. People take for granted there are guarantees but it's not the truth. The reality is, still we are there."
Manchester City will be in action again today on Tuesday, March 14 2023 when they host Bundesliga side RB Leipzig in the second leg of the UEFA Champions League round of 16. The Cityzens will then host Burnley in the FA Cup on Saturday, March 18 which will see a clash with the club's legend defender Vincent Kompany currently coaching the championship side