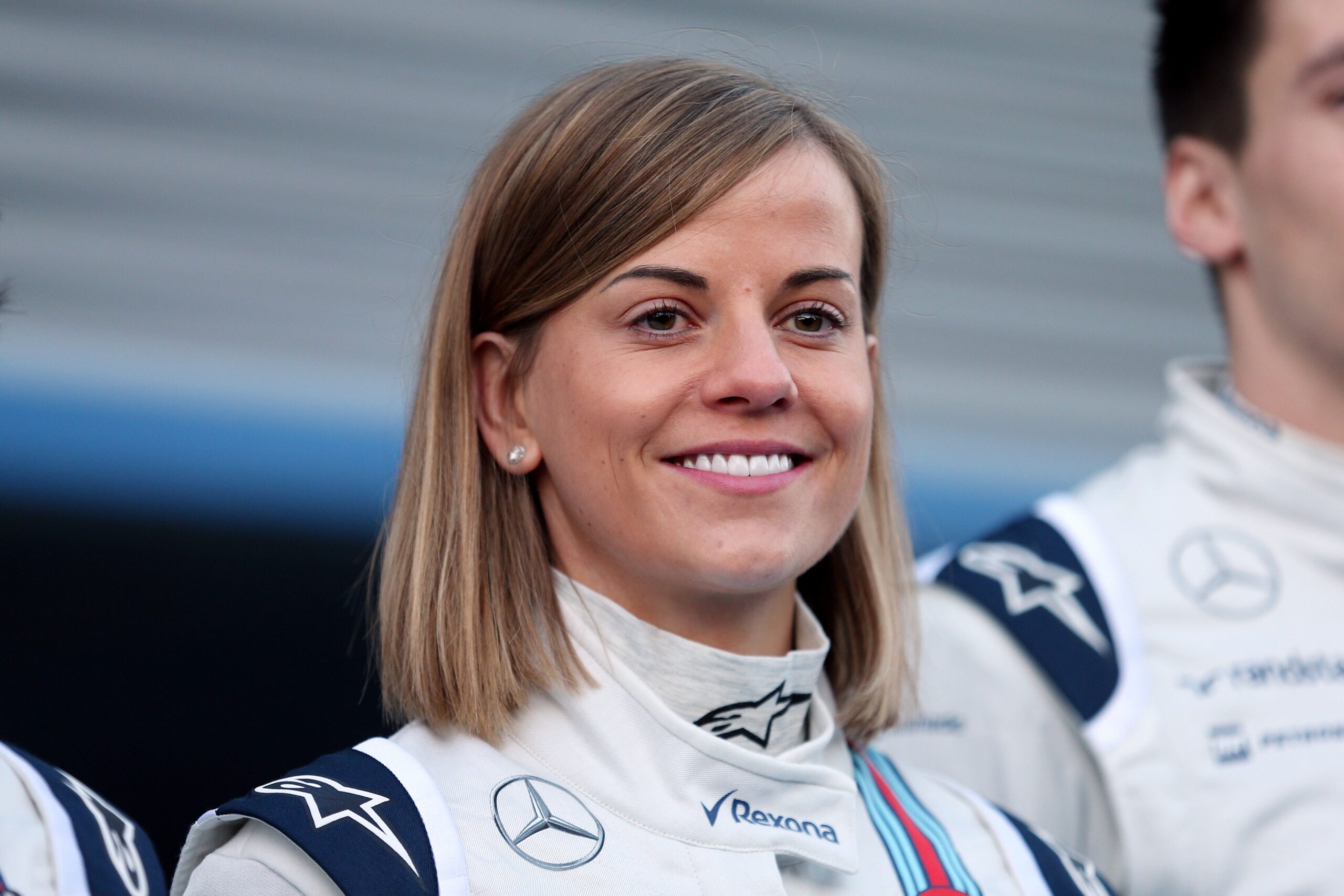 A new dawn in the world of motorsport is quickly approaching
Susie Wolff is heading a new female F1 Academy
Wolff will shape the trajectory of the next crop of female f1 racers
A new dawn in the world of motorsport is quickly approaching courtesy of female Formula 1 Academy to be headed by Susie Wolff.
Wolff is the wife of Mercedes team principal Toto Wolff and she knows her way around F1. That's why Stefano Domenicali, the Formula One boss chose her at a time when her mind was exploring other options outside the circuit. However, she is the best fit for the academy given her wealth of experience over the years. Susie will head a channel geared towards carving a path for women to get into the sport long dominated by men.
WHO IS SUSIE WOLFF IN FORMULA ONE?
Susie Wolff, the new head of female Formula 1 academy is a former racing driver in the circuit. The Scott competed professionally in different motorsport events including Formula Three and Formula Renault Three. She then moved to become a test driver for Williams in F1.
Her motorsport history is rich after racing for the first time during an F1 weekend race in 2014. Wolff participated in the year's first three sessions of the British Grand Prix. It was a huge feat that no woman ever shattered in 20 years.  Her biggest motivation in motorsport is inspiring many other women with a racing dream.
WHAT DOES SUSIE WOLFF THINK ABOUT THE NEW FEMALE FORMULA 1 ACADEMY?
Wolff is hopeful that her new challenge which is the academy will give young women a path to realize their dreams in racing. When Domenicalli reached out to her, she simply couldn't say no because it was an opportunity too good to pass up. She genuinely wants to do it and inspire generations to come.
The female Formula 1 academy, an entry-level class, debuts in 2023. It seeks to provide young women with a foothold on the bottom rung of the motorsports career ladder as they move beyond karting.
HOW MUCH DOES JOINING THE ACADEMY COST?
Formula Ones has a £300,000 ($361,170) budget for each competitor. The good news is that it will fund half of this budget to enable more female drivers to enrol and mark up as the next generation of female F1 drivers. Susie Wolff maintains that the focus shifts to F1 Academy as the goal for girls. Given the potential of the championship, it will provide them with a chance to try and move up the ladder.
It works on the principle of increasing their visibility and providing them with support in all necessary areas beyond the racing tracks.
A key role of the academy will be offering support for the winners beyond the academy. She borrows this from her startling success at the DTM German Touring Car Championship in 2015.
WHAT DOES F1 EXPECT WITH THE FEMALE ACADEMY?
Domenicali and co expect a success story in the end. However, Wolff is aware that this is not an overnight task to guarantee success. With her years in motorsports, she knows how hard of a fix it is but she is determined in having the female Formula 1 Academy nurture the next crop of successful female drivers.
Her biggest job yet is managing expectations.
"We have to manage expectations," she says, "because when you when you talk about getting a woman into F1, I know how tough it is to get to F1, to be competitive in F1. It is going to take a long time, of that I have no doubt, and I am well aware of the challenges ahead.
"But I also think there are a lot of F1 teams looking at talent. If you look at Ferrari's support of the [FIA] rising stars programme. There is a willingness among the teams in the paddock to look for talent in the future," BBC quotes her.
She is optimistic that her presence at the academy will turn around things because young women have someone to look up to. With successful trainees, there is even a bigger reason for more women to look up to the sport.
The Academy will teach these women on handling fast-moving cars and increase their physical strength too. Seven-time Mercedes driver Lewis Hamilton in the past pointed out these two factors as the main hurdles to women in Formula One.