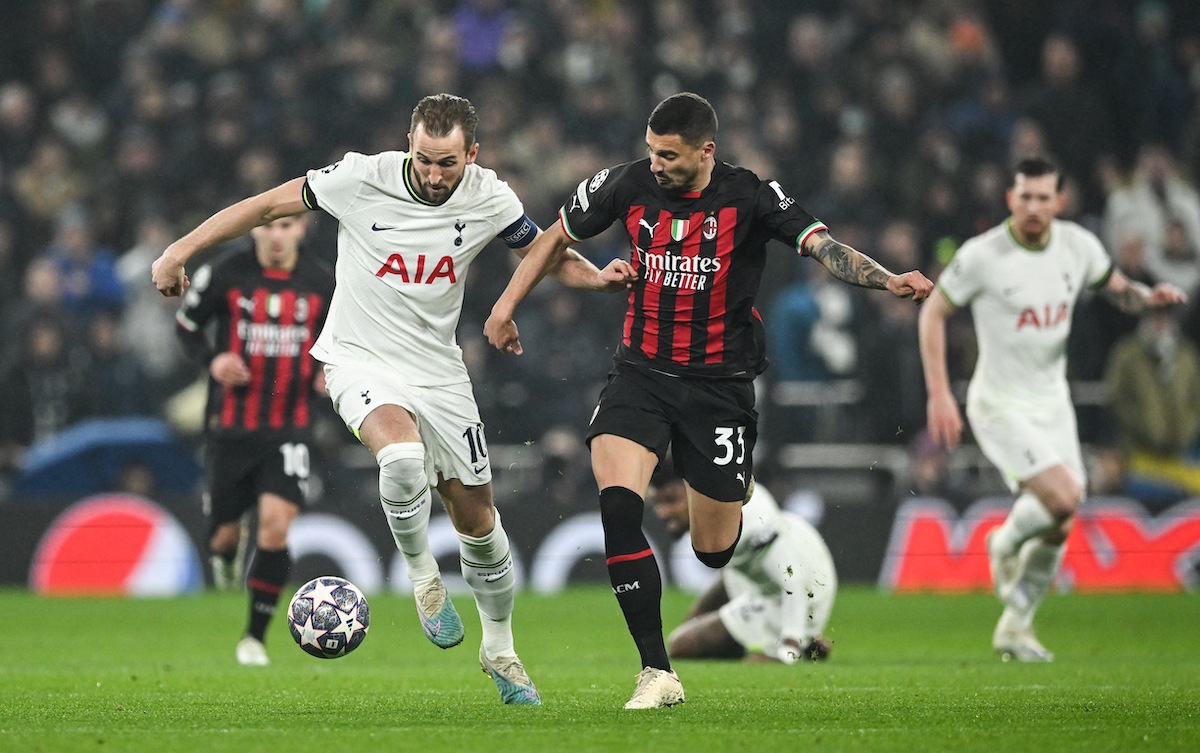 Tottenham Hotspur hosted AC Milan in the second leg of the UEFA Champions League round of 16
Milan headed into the match holding a 1-0 advantage after defeating the English side in Milan last month
A goalless draw meant Tottenham Hotspur has been knocked out of the UEFA Champions League
On Wednesday, Milan held Tottenham Hotspur to a 0-0 draw to maintain their 1-0 advantage from the first leg and move on to the quarterfinals of the Champions League for the first time in 11 years.
Brahim Diaz's goal in the opening minutes of the rematch at Tottenham Hotspur Stadium gave Milan something to defend, and they did so in a game with few opportunities.
In the first half, neither team was successful in getting a shot on goal, and even though Spurs played with more urgency in the second half, their talent was insufficient to overcome Milan.
Tottenham have now lost in the last week's Champions League and FA Cup semifinals after Cristian Romero was dismissed 11 minutes from time for a second bookable offence.
Due to heavy gridlock around the stadium, the kickoff was delayed by 10 minutes, and neither team really showed up for the first half.
Tottenham was under pressure to score, but their best effort was Emerson's deflected drive, which did not challenge Mike Maignan, and they were jeered off at halftime.
Stand-in Early in the second half, Spurs goalie Fraser Forster was forced into action when he used his feet to block Diaz's shot.
With 63 minutes remaining, Maignan was eventually needed, but Pierre-Emile Hojbjerg's angled drive was easy to handle.
Harry Kane came so close to rescuing extra time when his header was superbly blocked by Maignan after Romero lunged into a tackle on Theo Hernandez to earn a second caution.
Divock Origi came the closest to scoring the game's first goal when he struck the post at the end of a late breakaway assault, but there was to be no late drama.
Not a good return for Antonio Conte
After recovering from gallbladder surgery, Antonio Conte was back in the dugout. However, the major question right now is how long he will stay there as Spurs' head coach.
In his absence, second-tier Sheffield United eliminated Tottenham from the FA Cup, leaving Spurs with nothing to play for but a top-four Premier League finish.
While Milan's chances of retaining the Scudetto are long gone, their survival in Europe is assured by this team's second victory away at an English side in 22 games.
Kane typifies Spurs' problems
The lowest number of shots attempted before halftime in a Champions League match this season was four in the first half of this second encounter.
Spurs simply did not get moving, and Kane—who finished the season with just one goal in eight games in the Champions League—could not challenge Maignan until the final few minutes.
While Milan hosts Salernitana in Serie A on Monday, Tottenham returns to home action on Saturday when they play Nottingham Forest in the Premier League.