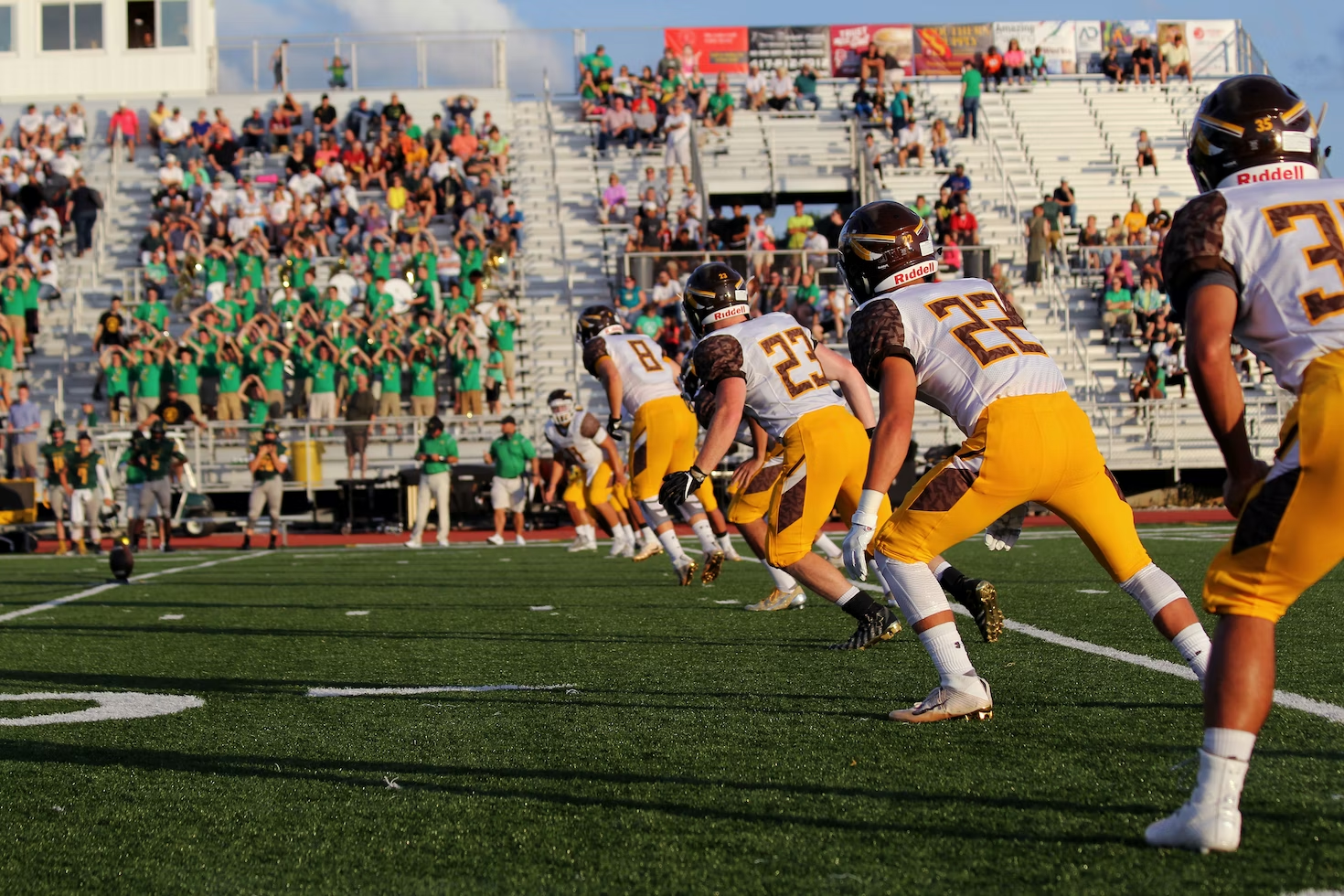 The Super Bowl is one of the most anticipated events in American sports culture
Super Bowl LVII viewership surpasses 100 million viewers
It is a fierce sport with the best to offer
The Super Bowl is one of the most anticipated events in American sports culture, with a huge audience of around 100 million tuning in to watch. For those not as familiar with the game or who only watch it once a year, it can be hard to know what all the hype is about.
It's important to bear in mind that compared to an average Monday Night Football game, which only draws around 20 million viewers, Super Bowl LVII will have five times that amount of viewership. With such a large number of fans watching, inevitably, there will be plenty of exciting themes and key players to look out for during this highly anticipated event.
Where and When is Super Bowl 57?
Super Bowl 57 will take place in the State Farm Stadium in Arizona. This year's Super Bowl is scheduled to kick off on Sunday, February 12, at 6:30 PM EST and will feature one of the best matchups yet seen between the Kansas City Chiefs and the Philadelphia Eagles.
Every year Super Bowl Sunday becomes a national holiday as millions of people gather there or in front of their TVs to watch one of the biggest games in sports!
Which Team is playing at the Super Bowl 57?
Super Bowl 57 is quickly approaching, and this year we will see an exciting matchup between the Kansas City Chiefs and Philadelphia Eagles.
The Chiefs had a strong regular season, and betting experts picked them as the favorites to win their division and make it to the championship game. On the other side of the field, the Eagles showed remarkable strength throughout the season, and bettors are pleased with how well they have done so far.
Both teams are among the top most bet on NFL teams, so this should be an exciting Super Bowl from start to finish. Both squads have impressive rosters led by fierce coaches and veteran quarterbacks, making it anyone's game come kickoff time!
Quarterback Face-off: Mahomes Versus Hurts
The upcoming Super Bowl will see two of the top quarterbacks in the league battle it out for the championship. Both Patrick Mahomes of the Chiefs and Jalen Hurts of the Eagles are superstars, but late-season injuries may take a toll on the ability of each to make a difference during the big game.
Mahomes is dealing with an ankle injury, while Hurts has suffered a shoulder issue; neither would be at full strength even with rest and recovery time between playoffs and Super Bowl Sunday. When looking at their offensive strategies, Mahomes is predominantly a passer while Hurts is more well-rounded, but both have strong passing games as well as ground attacks they can utilize.
This could come into play when assessing their abilities to compete despite their respective injuries.
Defending Against Mahomes
This Sunday, Patrick Mahomes' uncanny passing game faces off against the feared Eagles' defense in what promises to be a highly-anticipated matchup. The Chiefs quarterback is considered to be one of the greatest signal-callers of all time due to his athletic ability and innovative style – but if the Eagle's pass rush can get pressure on him and make him uncomfortable early, it could spell trouble for Kansas City.
Eagles fans have reason to be confident: the team led the NFL in sacks this season with 70, 10 more than their second-place rival Chief's 55. While it will certainly be an intense defensive battle between two powerful teams, one must consider that ultimately, whichever side can finish more drives with touchdowns will likely be victorious.
A Pair of Super Bowl Firsts: Brother vs. Brother, and Two Black QBs
The Kelce brothers are set to make history as they face each other on the biggest stage in one of the most anticipated Super Bowls of all time. Though sibling rivalry could certainly be a factor here, regardless of the outcome, both men will likely take home lasting memories from this unique experience.
Jason and Travis Kelce are both multiple Pro Bowlers and are almost guaranteed spots in the Hall of Fame; their family and friends will support them as they go against one another.
On top of that, followers of the NFL could also witness something that has never been done before—both teams have Black quarterbacks leading them at the same time, a feat even more remarkable with Super Bowl 54 MVP Patrick Mahomes making an appearance for Kansas City. This year's Super Bowl will undoubtedly produce some unforgettable moments thanks to players like the Kelces and Mahomes.
Who is Playing at the Halftime Show?
This year's halftime show for the big game is sure to be something special since its star act is none other than singer and fashion icon Rihanna. No other guests have been announced yet, but it would be reasonable to assume that she will have a few surprises up her sleeve. Last year's performance was truly impressive thanks to an all-star lineup featuring Dr. Dre, Snoop Dogg, Eminem, 50 Cent, Mary J. Blige, and Kendrick Lamar. If this year is going to beat it, Rihanna will have to bring something beyond amazing! For now, fans can only wait in anticipation of what she has in store for the momentous occasion.