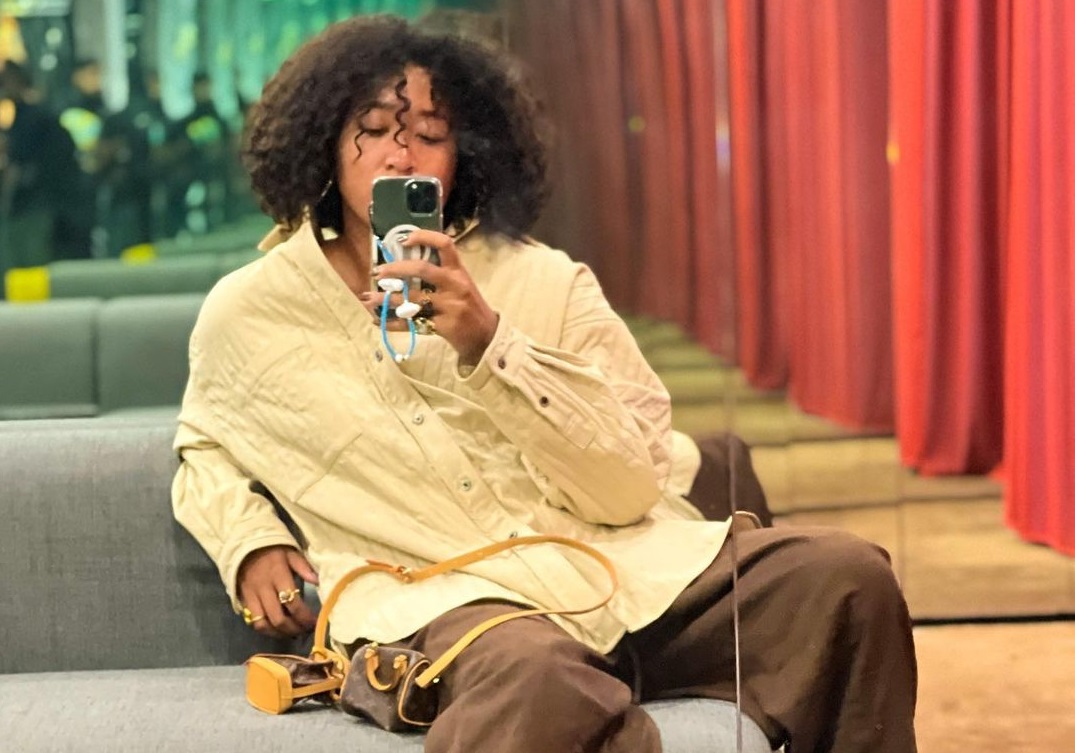 Naomi Osaka credits R&B sensation Rihanna for getting her out of the house
Rihanna performed at the Halftime Show at State Farm Stadium in Glendale, Arizona
Both Rihanna and Osaka are pregnant
Naomi Osaka credits R&B sensation Rihanna for getting her out of the house for Super Bowl LVII on Sunday.
Rihanna performed at the Halftime Show at State Farm Stadium in Glendale, Arizona where Kansas City Chiefs vs Philadelphia Eagles game went down.
Kansas eventually won by 38 scores against Philadelphia's 35. Osaka took to her Instagram and posted a photo at Super Bowl saying that it was Rihanna who made her leave her house.
"Only Rihanna would get me to come out the house," Osaka captioned her Instagram post.
DID RIHANNA PERFORM AT SUPERBOWL LVII?
Rihanna performed at the Halftime Show during Superbowl LVII and it was a huge success. Nine celebrities; Lebron James, Bradley Cooper, Kevin Hart, Quest Love, Tech N9ne, Paul McCartney, Naomi Osaka Tracy Morgan and Jason Derulo attended the event at Arizona's State Farm Stadium.
She created 39 variants of the playlist. She performed her classic song Bitch Better Have My Money which charged the crowd and the A-list celebrities in attendance. She then energised the crowd with her dance hits Where Have You Been and Only Girl. When the crowd thought they had heard enough, she levelled the musical speed with We Found Love and Rude Boy.
Rihanna who is pregnant with her second baby performed in just 13 minutes. Her decision to perform at Super Bowl was for her son to see her do it at a time when many would expect her to turn the offer down.
IS NAOMI OSAKA PREGNANT?
Tennis sensation Naomi Osaka has announced that she is pregnant for her longtime fiancée, rapper Cordae. She announced after withdrawing from the Australian Open 2023 without giving any reason.
In a lengthy social media post, Osaka said that life has been interesting for her, but she finds the joy of becoming a mother even better because it comes amid a challenging year in her career.
"The past few years have been interesting to say the least, but I find that its the most challenging times in life that may be the most fun," Osaka stated.
With her pregnancy journey, it is increasingly hard for her to play and move about like she did a few months ago. Talking of her pregnancy journey, Osaka said that she realized that life is short and there is time for everything. And her dream to become a mother is definitely one of the things she is now focused on in her new chapter.
"These few months away from the sport has really given me a new love and appreciation for the game l've dedicated my life to. I realize that life is so short and I don't take any moments for granted, every day is a new blessing and adventure.
"I know that I have so much to look forward to in the future, one thing I'm looking forward to is for my kid to watch one of my matches and tell someone, 'that's my mom' haha. 2023 will be a year that'll be full of lessons for me and I hope I'll see you guys in the start of the next one cause I'II be at Aus 2024. Love you all infinitely."
WHO IS THE FATHER OF NAOMI OSAKA'S UNBORN CHILD?
Rapper Cordae is the father of Naomi Osaka's unborn child. He is an American rapper and songwriter from Suitland, Maryland, born on born October 23, 1995. He is best known for his collaborations with YBN Cordae, and his debut studio album, "The Lost Boy" which was released in 2019.
He featured on several hit songs, including "RNP" with Anderson Paak and "Bad Idea" with Chance the Rapper. His storytelling abilities and ability to make meaningful music that addresses critical social issues is plausible.
The two met in 2019 and have dated ever since. Naomi and Cordae first met during a Los Angeles Clippers game, the latter of which he told Ebro in the morning. Surprisingly, he didn't know her until then. He watched her play at the 2019 US Open, and this was his first tennis match to watch. Since then, he watched several other matches as his tennis interest piqued.