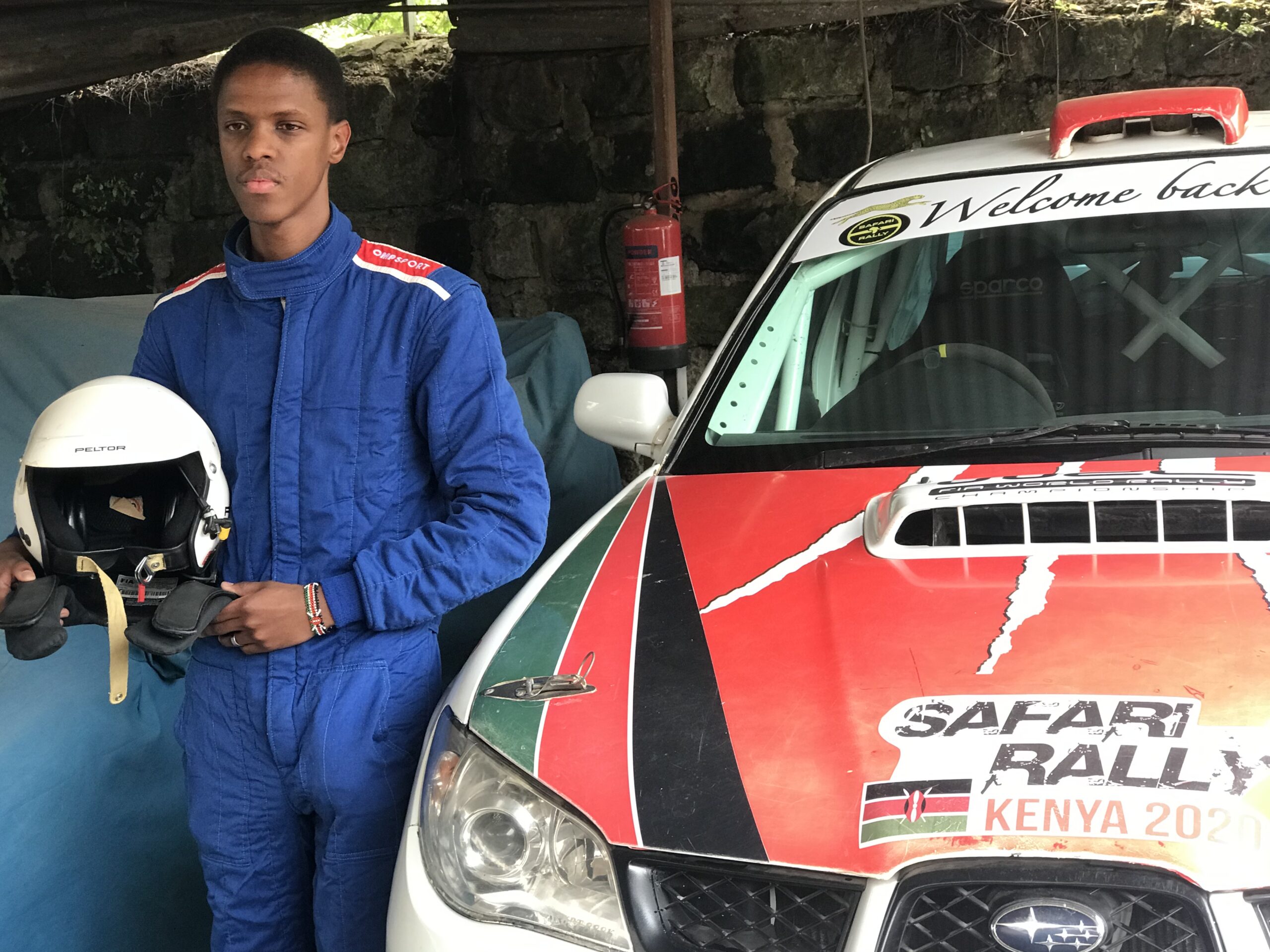 This is the first rally of the new season
It will be flagged off at the Machakos People's Park
Mcrae Kimathi will be seeking Rally3 points
 The 2023 Kenya National Rally Championship (KNRC) series revs-off this weekend with RSC Machakos Rally on Sunday.
One of the drivers to watch will be the globetrotting McRae Kimathi who will be out to contest the newly introduced KNRC Rally3 category by the Kenya Motor Sports Federation.
Kimathi enters the contest with a wealth of experience gained last season from the Junior WRC and the FIA African Rally Championships (ARC).
The young speedster will be guided by his regular navigator Mwangi Kioni in his bid for the local glory.
"I will do the full KNRC championship this year. I am gunning for victory in my class (KNRC Rally3) and at the same time, I will be out to challenge the status quo of some of the top drivers in the series," Kimathi declared.
The 2021 Africa Junior Champion took part in all the five rounds of the Junior WRC in 2022 and finished sixth overall.
Elated Kioni says he is excited to be back on the bucket seat of the Fiesta after a very busy season last year.
"We will be driving the Fiesta Rally 3 car which we first steered on WRC Safari 2022 and the three rounds of the FIA African Rally Championship (ARC) last season in Tanzania, Rwanda and Zambia," says Kioni.
Car in pristine conditions 
"The car is still in its pristine condition having been driven in only four rallies," he added.
The Rallye Sports Club (RSC) round will be flagged off at the Machakos People's Park on Sunday February 5 from 8:00am onwards.
Machakos People's Park will also host the 6km Spectator Stage (SS!) which will be run once. Thereafter, cars proceed to Lisa Farm to tackle three repeated stages (Phill-30.58km, Mickey 28.75km, Phinny-15.08) totaling a competitive mileage 154.82km.
The event's Power Stage will be the repeat run of the 15.08km Phinny stage from 13:15hours onwards where the top three fastest drivers will earn additional championship points.
Among the drivers enlisted for the event include defending KNRC Champion Karan Patel, last year's runners up Jasmeet Chana, 2021 motor sport personality of the year Aakif Virani (Skoda R2), Sam Karangatha, Edward Maina aka Emka (Subaru), Jeremy Wahome (Ford Fiesta R3), Eric Bengi and Evans Kavisi (EVOX) among others.
Meanwhile, additional new classes will feature in the 2023 KNRC including the new Rally2, Rally 3 and KNRC Junior Championship.
Rules loosened to expand groups
KMSF General Manager Mwaura Njuguna also revealed that Rules of Non-Homologated Cars have now been loosened by expanding the scope of Group S cars and introducing the all-new Group S Plus Class + B13
"Several homologation waivers on seats, seatbelts, fuel tanks will come into force beginning with Machakos Rally," he said.
The KNRC championships for drivers and co-drivers are as follows:-
Overall Kenya National Championship
Rally 2 Championship
3.Rally 3 Championship
Group N Championship
Group B13 Championship
6.Group S Championship
Group S-Plus Championship
SPV Championship
2-Wheel Drive Championship
Classic Car Championship
T4 Cross Country Cars (SSV/UTV
Rally Raid Proto Class
Junior Championship