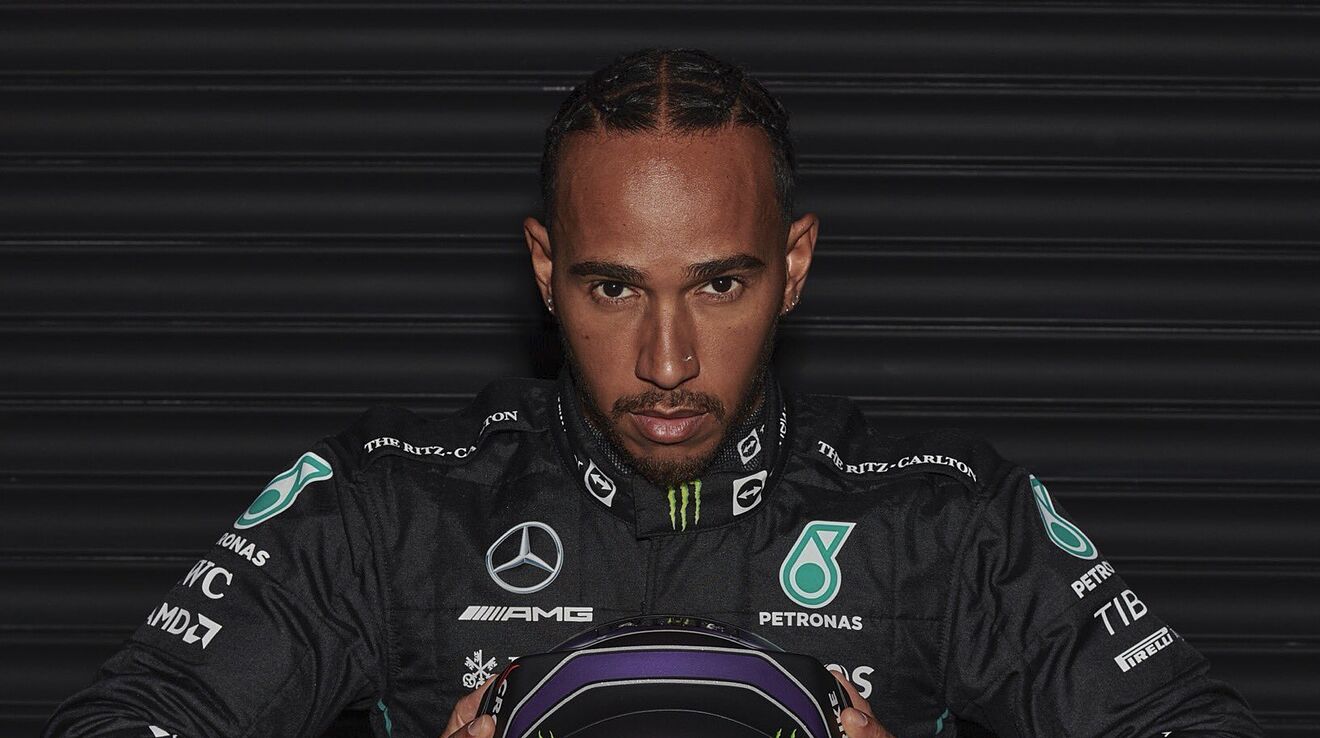 These rules reinforce the importance of wheel-to-wheel racing
Most of it tackle the technical aspects of Formula One racing
A good number of these rules favour Lewis Hamilton
The return of ground-effect cars in 2022 set a strong precedent in F1 racing rules 2023 which continues a new era of racing. Most of it tackles the technical aspects of Formula One racing.
Most of these rules reinforce the importance of wheel-to-wheel racing. This term describes a close, intense race involving two or more Formula One cars. It usually features overtaking and defensive manoeuvres. Drivers try to outdo one another in this racing style by drafting, applying the brakes, or making quick corners.
Now, this wasn't the case until 2022 when a set of new regulations came into effect marking a new dawn in Formula 1 since the 1980's. With improved wheel-to-wheel racing, these F1 racing rules 2023 are even better and more logical.
GREATER ADAPTABILITY TO COOL FUEL
There is a bigger latitude provided to teams over the cooling of fuel. It is a seemingly insignificant adjustment in 2023 that could impact dependability, especially during hotter races. When an automobile operates after leaving the competitor's approved garage area, the gasoline must be cooler than the lower of 10 degrees centigrade below ambient temperature or 10 degrees centigrade. This is a reduction from 20 degrees.
MORE DURABLE ROLL HOOP
In addition to the porpoising adjustments, the safety requirements for F1 racing rules 2023 include car roll hoops. This one stems from Zhou Guanyu's terrifying disaster at the start of the 2022 British Grand Prix, in which his Alfa Romeo slid along the circuit upside down.
Now a rounded top must be present on the roll hoop. It lessens the danger of it digging into the ground after an accident. The roll hoops also assure a minimum height for the point of application of the homologation test.
ADJUSTED DIFFUSERS AND RIDE HEIGHT
Certain F1 teams experienced porpoising with the introduction of new-spec F1 cars for the 2021 season. Lewis Hamilton was a porpoising casualty. There is a 15 mm floor elevation this season, and the diffuser throat is also raised.
Further, the diffuser edge stiffness remains enhanced, with a new sensor in place to monitor the porpoising phenomenon accurately.
IMPROVED DRIVER VISIBILITY WITH UPDATED MIRRORS
F1 vehicles' rear-view vehicles have a new modification with the reflective surface's breadth going from 150mm to 200mm to improve driver vision.
LOWERING THE MINIMUM AUTOMOBILE WEIGHT
Formula One teams from all around the grid competed to get near the 798kg restriction (without fuel) ahead of the 2022 season. However, this is now the biggest regulatory change in the sport's history. F1 racing rules 2023 now require each car to weigh 796kg.
MORE SPRINT COMPETITIONS
The increase in the number of Sprint races from three to six in 2023 is a wonderful development. They will go down in the following areas:
Sao Paulo
Qatar
US
Belgium
Azerbaijan
Austria
Meanwhile, the Sprint accident damage allowance is now a set sum per team for each race weekend that includes a Sprint session. Each Sprint forfeit allowance will increase to $300,000. In addition, the FIA acknowledged the need to streamline the set-up-locking procedure; therefore, parc ferme rules on Sprint weekends are also under review.
FORMAT FOR QUALIFYING AND DRS TRIALS
F1 racing rules 2023 on DRS aim at evaluating whether the adjustments are adequate for succeeding championships. In place of the customary three-part qualifying session, this will mandate specific tyre compounds for each phase. Hard tyres exclusively in Q1, medium tyres only in Q2, and soft tyres only in Q3.
Further, each driver will only have 11 sets of dry weather tyres, 4 sets of intermediate tyres, and 3 sets of wet weather tyres for RQF events. In contrast, the typical weekend allotment is four sets of winter tyres, 13 sets of dry-weather tyres, and two sets of three pairs of wet-weather00 tyres and intermediate tyres.
REDUCED PADDOCK WORKING HOURS
Future seasons will decrease the number of hours worked by F1 team members over race weekends. The third of three restricted periods (effective on Fridays) starting an hour earlier this year.
Also, the number of curfews used during the first (Wednesday) and second (Thursday) limited periods reduce by half. From eight to hours and from six to three hours, respectively, to go along with the change.
ADJUSTMENTS RELATED TO GEARBOX CHANGES
Previously F1 engineers would only make alterations to the gearbox to remedy reliability issues for cost saving at the start of each season. Now, slight changes to the gearbox have a green light but mustn't provide a performance benefit.
Additionally, there must be clear paperwork supporting the change, and the FIA must first provide prior approval.
ELIMINATING PENALTY AMBIGUITY
The 2022 Italian Grand Prix drew attention to grid penalties. Yet, the penalty wording for F1 racing rules 2023 stands more precise. Under it, classified drivers with 15 cumulative grid position penalties or existing penalties to start at the rear of the grid will start after any other classified driver.